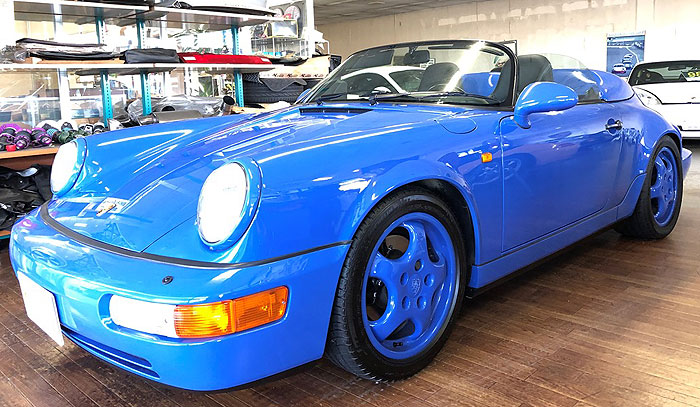 The 964 Porsche 911 Speedster is still one of those models that I can't believe Porsche actually produced. In a time when the company was strapped for cash, they went through the trouble of engineering a bunch of new parts only to produce 936 examples. Maybe it had something to do with 427 of them going to the US for big profits? One would think they all would be sold with the traditional 5-speed manual gearbox given this was a homage to the original Speedster and that is overwhelmingly the enthusiasts choice, but believe it or not, a handful of them were made with the 4-speed Tiptronic automatic gearboxes. Perhaps they had some leftover as the 964 production was wrapping up or some kind of market research said it was a good idea, but either way they are out there. This example up for sale in Japan is exactly that.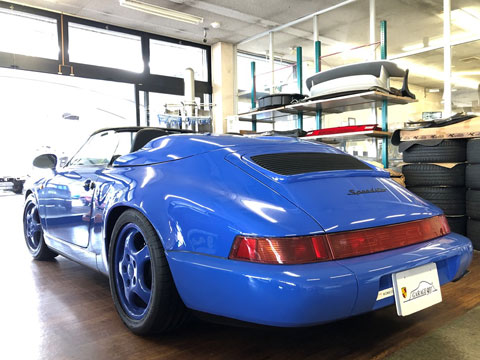 Year: 1994
Model: 911 Speedster
VIN: N/A
Engine: 3.6 liter flat-6
Transmission: 4-speed automatic
Mileage: 24,267 km (15,078 mi)
Location: Toyokawa, Japan
Price: ¥ 28,000,000 ($265,541)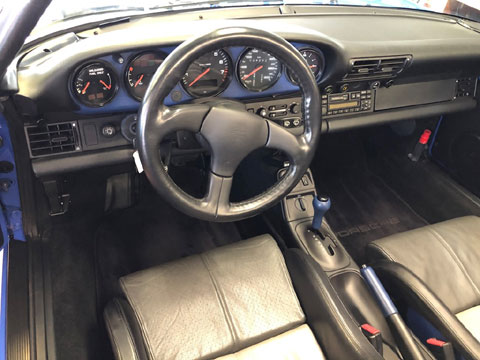 1994y     911 Speedster Tip           Dealer Car
color  Maritime blue black leather
vehicle inspection  R3 September
Running
24,267Km
Equipment
Tip (4AT) AAC PS

comment
1994 964 Speedster has arrived.

price
Â¥ 28,000,000 (Vehicle body consumption tax included, expenses not included)
Currently at the Toyokawa Inter store.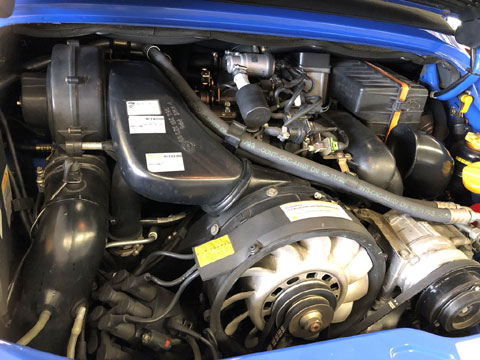 It seems crazy to me that these were offered with the automatic gearbox. The only explanation I can think of is Porsche wanted to show off the tech for these when they were new and maybe that is why a few were pushed out with the slushbox, but this really kills the whole vibe of this car. I love the color-matched Cup wheels and matching interior trim, along with the fixed-back sport seats. This one up for sale in Toyokawa only has 15,000 miles as well, so another major plus. However, if you thought you were getting a discount before the gearbox, think again.
The Japanese Porsche market is a little crazy if you look at other 911s, so maybe that explains why this one is $265,000. Otherwise, this is probably a $100,000-$120,000 car. We actually saw another Tiptronic Speedster sell for a great deal back in 2018, but I think today that is a $100,000 example. So unless you live in Japan, this one is pretty much a no go, but still cool to look at.
– Andrew