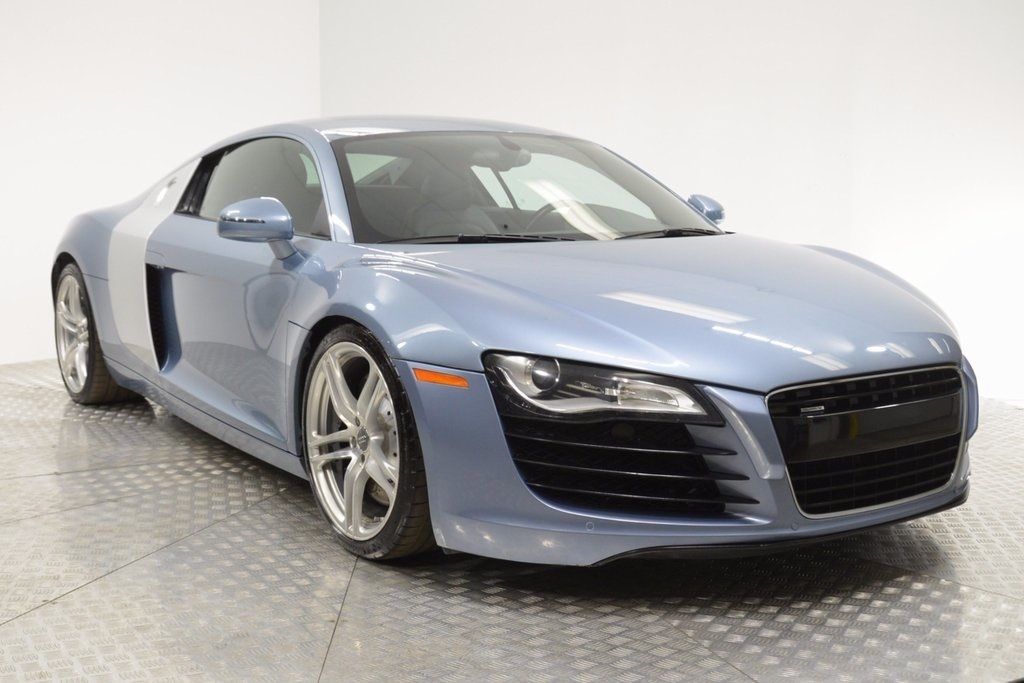 This year marks the tenth anniversary of the introduction of Audi's supercar-scaring R8. It really was a bit of a leap for the company which typically mastered unsteer-laden sedans to jump into a mid-engine, rear-biased all out sports car, but when they put their mind to it they sure did an impressive job. The design built off existing themes in Audi's show car history such as the Spyder and Avus concepts of the 90s, but the real foundation work was laid with the twin-turbo Lamborghini V10-powered LeMans quattro show car in 2003. Of course, such a crazy concept would never come to fruition, right?
Fast forward only three years later and the road-ready and newly coined "R8" was brought to the market. Architecture was heavily borrowed from existing models within the company's umbrella; the basic platform was shared with the Audi-owned Lamborghini Gallardo, while the initial engine came from the RS4 in the form of the 4.2 liter, all-aluminum FSI V8. At 414 horsepower, it might not have given a 599GTB driver much concern, but it surely gave the crew heading into Porsche dealers pause.
From the get-go, journalists swooned over the performance and dynamics of the R8. It was lauded as one of the best packages you could buy – even Clarkson liked it! Even before the mega-V10 model rolled out for 2009's model year, the 4.2 offered blistering performance in a budget (for the market) package. 0-60 was gone in 4.6 second, the standing quarter in 12.5 and it'd do nearly 190 mph flat-out – at least, that's what Audi claimed. Car and Driver eclipsed the 60 mark in 4.0 seconds in theirs. At around $120,000 new with some options, the R8 was more dear than any Audi had ever hit market.
But there was something even more odd and unique that this car did, or rather, didn't do, and it's one of the main reasons I don't often write them up. It didn't fall in value. If you bought a well equipped, V10-engined S8 in 2007, you'd shell out about the same money – $110,000. Today? Less than 20 grand. But the R8 was the first modern Audi not to fall victim to depreciation. Lower mile examples of the early models are still asking over $70,000 – sometimes well over $80,000. So something struck me when I spotted this '08 – it was cheap. In fact, it was the cheapest R8 I could find on the market. Does that make it a good buy?
3 Comments