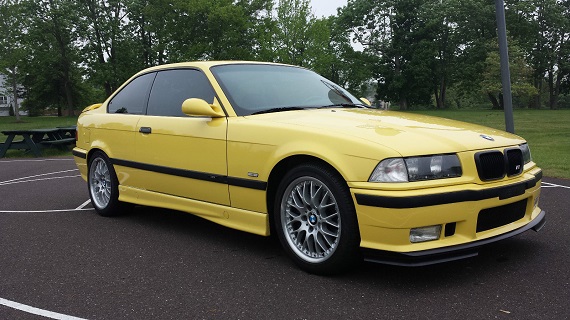 You'd be forgiven for thinking that the last day was the "24 Hours of E36 M3" here at GCFSB. But, as both Andrew and Paul have pointed out, it's a great package that offers competent performance, a budding aftermarket support for parts, modifications and maintenance, and still can be run as a daily driver. They are, perhaps, almost a bit cliche; the E36 M3 became the go-to, market defining package and continues to this day to set the bar. It seems there's one on our page weekly, yet the brace of examples that precede this post offer us the opportunity to compare values. This particular M3 Coupe is offered in retina-burning Dakar Yellow with the blackest of black interiors: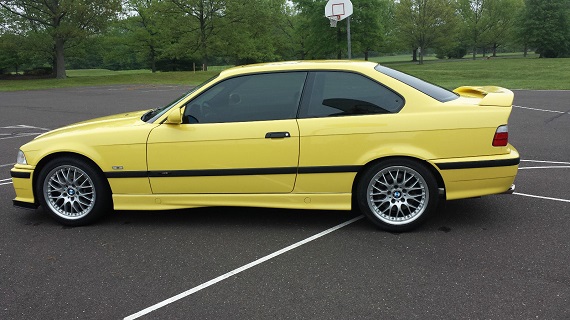 Year: 1997
Model: M3
Engine: 3.2 liter inline-6
Transmission: 5-speed manual
Mileage: 26,294 mi
Price: $26,000 Buy It Now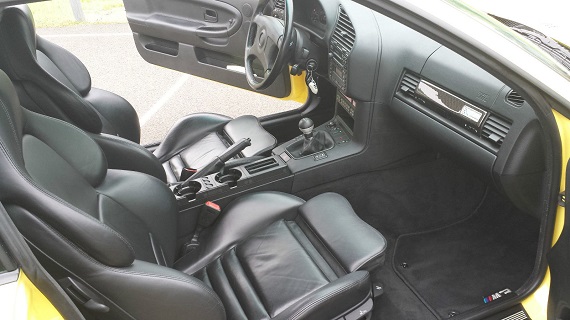 This is possibly one of the cleanest E36 M3's left out there. Obviously rarely driven but does see some seat time when the weather allows. Have all records and receipts from the previous owners. It has never seen any inclement weather during my 4 year ownership.

Garage kept through all owners and stored in a climate controlled garage with a battery tender in the Winter months.

B&B Tri-Flo Exhaust
UUC Short Shifter w/ Hamman Shift Knob
Red/Clear Taillights
Clear Front Corners
35% tint
Factory BMW front lip splitters
M Front Grille Badge
Blackout Kidneys
M3 LTW Carbon Fiber Dash Trim
Factory M3 embroidered Trunk Mat

Stock suspension

Wheels are BBS Type 42 purchased directly from BMW and fitment is made for an E36. These are factory BMW wheels purchased directly from BMW made by BBS. They are NOT aftermarket, I have the receipt. I also have a BMW car cover and sunshade.

Must see this car is person to truly appreciate. It still smells new inside! Clean Carfax (it will show a mileage discrepancy because of how low the miles are)

Potential Buyers MUST contact me before bidding/clicking/doing anything. Failure to do so will Void any/all transactions.

I am more then willing and have the means to setup an inspection at the local BMW dealership at the Buyers cost.

Please do not hesitate to ask questions. I will do my best to respond promptly.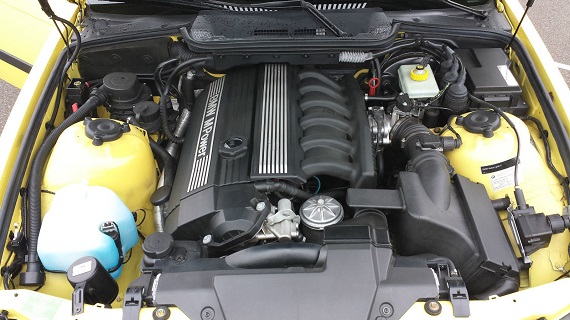 I find it a bit surprising that such a reportedly well-cared for car has the amount of extra touches applied to it; some of them work, and others don't in my mind. The louder exhaust is something which probably wouldn't bother me, and the carbon fiber Lightweight dash bits are pretty cool. But the shifter looks out of place and odd, the clear lights are a bit too aftermarket for my taste and I've never liked the spoilers on the E36s. Then there's the choice of wheels – the Type 42s are nice wheels, but it really makes this car look like a resprayed 328i in my mind. Further is the odd details; 4 previous owners accounting for only 26,000 miles over the lifetime of the car, although the Carfax seems to disagree and I'm not sure I understand or believe the seller's explanation. Finally, there's the price – at $26,000, it's a $1 a mile covered asking price that seems a bit out of line with the market. Paul's sedan with 48,000 miles may have been missing some details, but at nearly $10,000 less and in very good condition, it seems like a better buy. Andrew's Estoril coupe had quite a few more miles, but the condition was impressive and I liked the color combination and stock presentation a bit more – plus, it was less than half the asking price of this example. Low miles may be impressive but right now there are so many E36s out there for sale, one really has to stand out to grab top-dollar figures, and I'm just not sure that this is the one.
-Carter