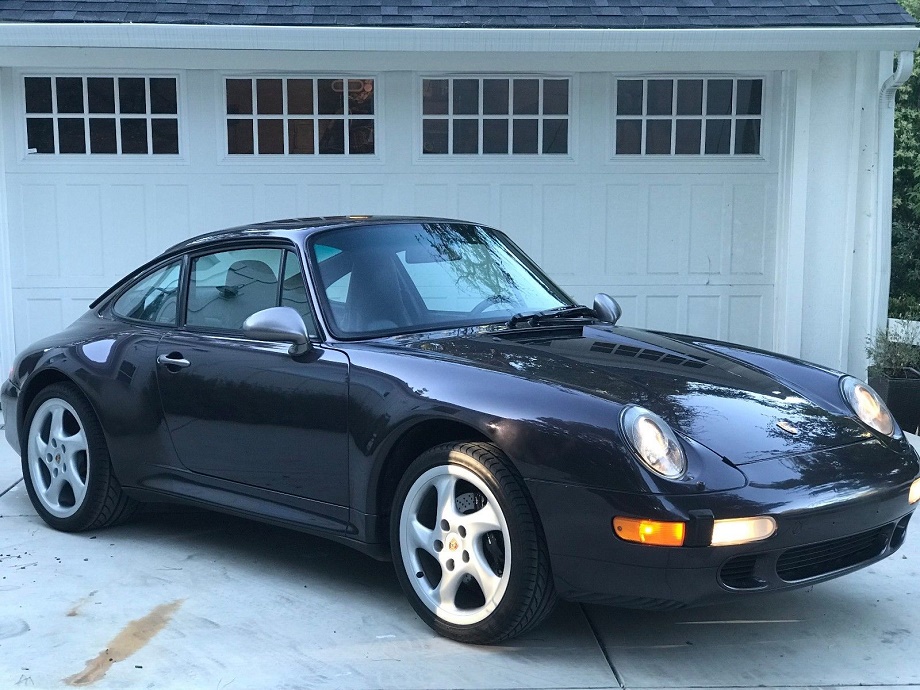 Keeping track of special options packages isn't easy and I will admit I did not know this existed. I'm still not entirely sure it does, but after some searching I'm pretty sure.
This is a 1997 Porsche 911 Carrera S with the Vesuvio package, which was an optional package offered through Porsche Exclusive that provided a few contrasting cues to highlight that stunning exterior paint. We have featured the 993 in Vesuvio Metallic before; we've even seen the 993 C2S in Vesuvio Metallic before. But the full package? That I have not seen.
From what I could gather it appears there originally were 24 of these 993s produced. One of those has been totaled, which leaves us with the figure this seller gives us that this is 1 of 23 known to exist. That's pretty rare. To make this one even more rare – though probably not more desirable – this one is a Tiptronic. There are only a couple of those, so if you're uninterested in a manual transmission, or if the years simply have passed you by and driving a manual no longer is feasible or desirable, then this should mark one of the very rare opportunities to get your hands on one of these cars.