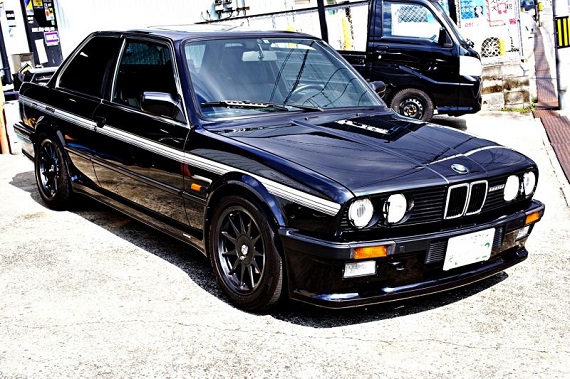 Well, GCFSB faithful, "ExoticCarsJapan" has provided us with a bit of a headscratcher today. I'm continually mystified by the seemingly endless amount of original and perfect condition Alpina, Hartge, AMG and Ruf cars that come out of Japan. It's as if they were all bought and stuck in a storage container, awaiting their certain increase in value. And right now, it doesn't get much hotter than the E30 market is in terms of number of people interested and number of cars coming to the market. Like some of the rare Alpina models we've previously covered, here's a real-deal Hartge. The strange part, from what I can tell however, is the badge which matches the VIN plate – it reads H26 SP. What's strange about that is that this car appears to be slightly different than most of the H26s – and I can't find any actual information on the H26 SP: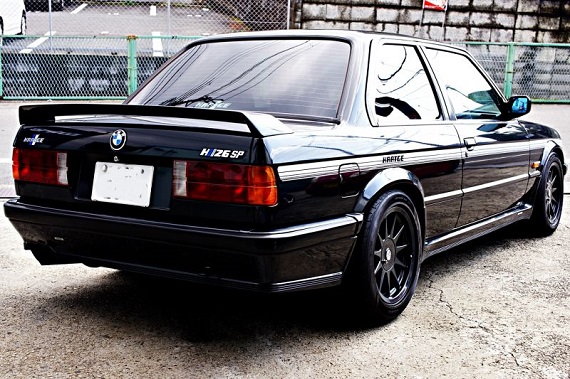 Year: 1986
Model: H26 SP
Engine: 2.5 liter inline-6
Transmission: 5-speed manual
Mileage: 80,788 mi
Price: $29,800 Buy It Now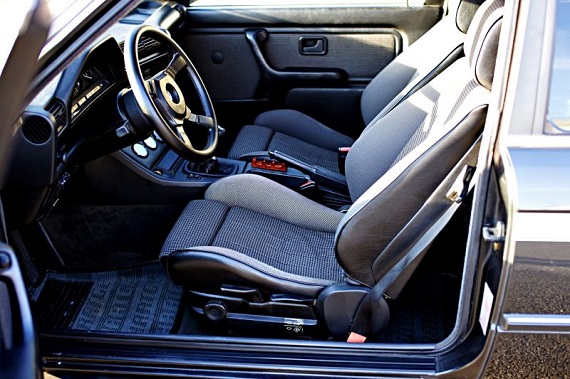 This is very rare Original complete Hartge H26sp 5 speed Japanese authorized dealer model.
The car is concourse condition
US buyers=> past 25years No DOT EPA required. import tax only 2.5% We charge USD2000 shipping service and ocean freight to US available port by RoRo line.
Euro buyers=> Can import this car. We charge 2300USD shipping service and ocean freight to Euro available port by RoRo line.
model
Make: BMW
Model: Hartge H26sp complete dealer model
Type: 5speed
Year: 1986
Body Type: Coupe
Doors: 2
Seats: 5
Steering Position: Left-hand drive
Owners: 3
VIN Number: 00000000000000000
Body Stamp Number: WBAAB410900865612
exterior
Exterior Color: Black (Metallic)

Very streight no rust no dent very clean.
All original Hartge body aero parts.
Lower Hartge suspenssion with Hartge original wheels looks so great
interior
Interior Color: Gray

Very clean clean interior
Hartge original steering wheels etc…
engine
Engine Size: 2500 cc
Cylinders: 6
Power: 167 Bhp (125 kW) 170Hp

Engine runs great. No leaks No smorkes.
Hartge original engine. Hartge cams are more agressive than Alpina. Hartge original headers through exaoust system has all metal Hartge stamped.
**2014 Aug Timming belt replaced, Water pump replaced. fanbelt all replaced**
transmission
Mission: Manual (5)

5speed shift very smooth. Hartge closs mission. New clutch replaced.

mileage
80,778 miles, 130,000 km
electric
All working good
suspension
Shockes and brake muster sylinder are replaced 2014 Aug.
Lowered suspenssion originaly. Hartge models are more for racing taste so stiffer suspensions with No ABS originaly.
Hartge original wheels.
equipments
special features
This is very rare original Hartge H26sp Japanese model
Please bit on the car only If you are serious and aford to pay for the car. We dont finance or loan.
prefer tp deal with trustable buyer can coperate smooth deal.
Hartge H26sp complete dealer model 5speed
history records
Tomita auto, Kyoto Japan was Authorized dealer for Hartge in Japan. They imported this car as a complete Hartge model.
3 owners in a past.
maintenance records
last owner is Mechanic and he mainteiend all reqiored things included clutch, shocks, brake master cylinder, timming belt, water pump, Radiator houses, fan belts etc..etc… The car has been kept closed garage all the time.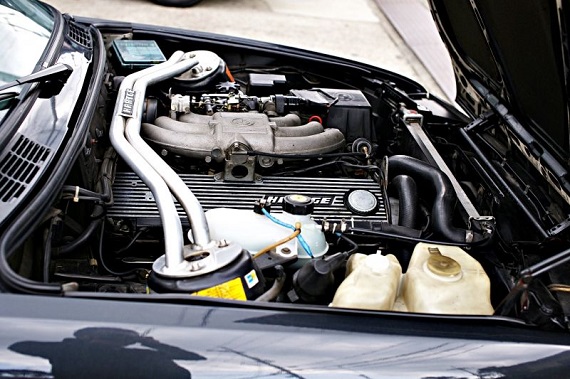 There was a H27 SP which ran a modified Hartge motor with individual throttle bodies; this is certainly not that motor, but instead appears to be the "standard" H26 motor which received a hotter cam, manifold and ECU work. Outside is the normal host of Hartge changes, but both the front and rear bumper covers look slightly different than the typical H26 units I've seen; the rear has a deeper apron and the front has different air intakes. It may be that the H26 SP was a Japan-only model with extra bits but without the crazier motor to avoid taxes, but I'm not completely sure. In any event, the car is in extraordinary condition and is certainly rare and unique. It's also about half the price of contemporary Alpina models, though admittedly without the same performance. However, part of the E30 scene seems to be standing apart from the crowd, and what better way to do it than in a car few have ever seen in the flesh?
That said, $30,000 still buys you a M3….for now.
-Carter