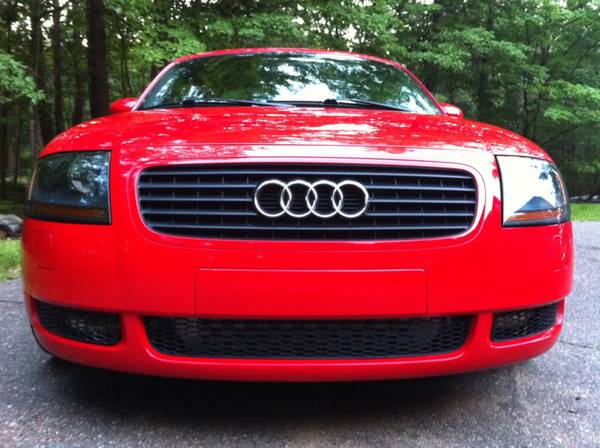 You could be forgiven for thinking that the VAG 1.8 liter turbocharged motor was the go-to motor for the company in the late '90s and early 00s. It appeared nearly everywhere in the U.S.; the Golf, Jetta, GTi, GLi, Passat, Beetle, Audi A4 and Audi TT all received the forced-induction unit. And that was just in the U.S.; go to Europe, and you'd find many more models and even other companies with the venerable motor. You'd also be forgiven for thinking they were all the same – however, a pause for thought would tell you they couldn't be. First off, there were the drive train configurations; the Golf-based variants have their engines mounted horizontally, while the Audi A4-based cars have them longitudinally. Then there is the output that was available from the factory; the 1.8T started with 150 horsepower and ended with 240 horsepower in the highest output TTs. Immediately, you'd think they had just turned up the boost, but in fact there were a host of changes to the 225 horsepower motors to help sustain the increased pressure. There are, in fact, no less than 13 distinct versions of the 1.8T from that generation. All shared the same basic structure; cast iron block, 20 valve head with a single turbocharger; but details including injection, computers and engine management and breather systems vary in between each of the models. The Audi TT was the only one to offer various engine outputs though; available in either 180 horsepower or 225 horsepower versions, the later of which was pared with a 6-speed manual and Haldex viscous-coupling all-wheel drive. Though heavy, they were nonetheless sprightly thanks to the turbocharged mill. I've said for some time now that I think these will eventually be more collectable as they were an important part of the development of the company, yet few remain in good shape. Were I going to get one, I'd opt for one of the 2002 special edition coupes; the ALMS edition, launched to celebrate the American Le Mans Series victory by Audi's R8 race car. Available in two colors, Misano Red with Silver Nappa leather or Avus Silver Pearl with Brilliant Red Nappa leather, they were mostly an appearance package but also received special 18″ "Celebration" alloys and were limited to 500 examples: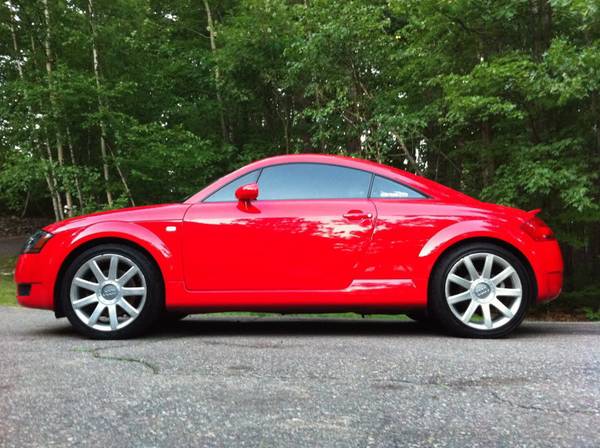 Year: 2002
Model: TT quattro 225 ALMS Edition
Engine: 1.8 liter turbocharged inline-4
Transmission: 6-speed manual
Mileage: 142,000 mi
Price: $7,500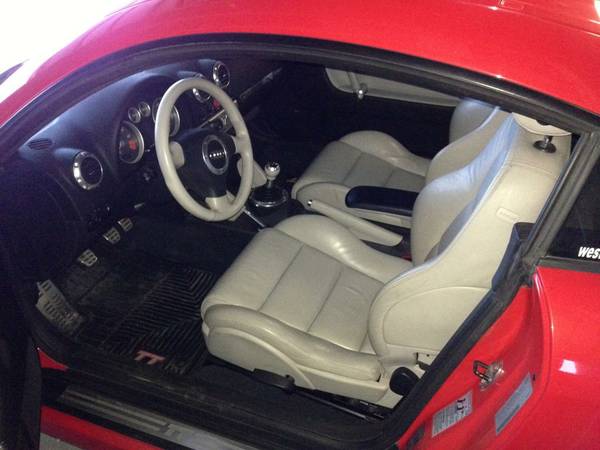 Audi TT ALMS Quattro Coupe 225HP 6 speedLimited Edition 4 wheel drive Turbo New brakes and rotors New Tires New Haldex and controller BOSE Stereo system Great condition Garaged car New factory engine, A/C ice cold, Excellent condition, Fully loaded with all the goodies, New tires, Non-smoker, Title in hand, Well maintained,
Call or text for more info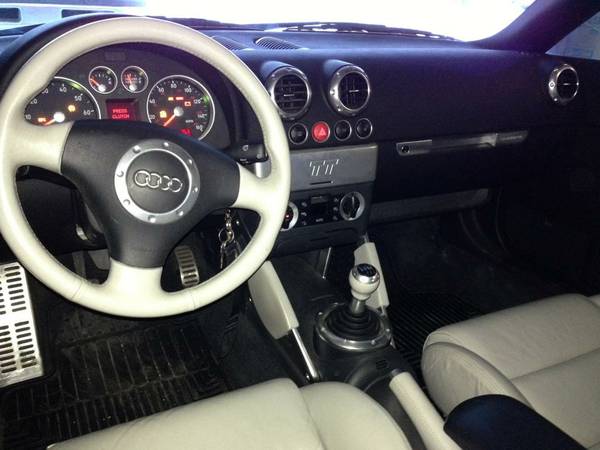 Of the two, it will probably come as no surprise to most of the readership that follow my posts that I prefer the Avus Silver Pearl examples. I think the red leather really stands out, and Audi itself would offer the same option (with Oxblood instead of Brilliant Red) in the even more limited 2003 S8, still my favorite from the time. It seems more common to find the Misano Red than the Avus; no surprise given that many sporting for these TTs were looking for a showy option. The ALMS package, though really just a set of special colors and bigger wheels, commanded a serious premium over standard TTs – it was about $4,000 extra over a fully spec'd 225 quattro, making the price a hefty $42,000 and change though they were fully loaded with the optional Audio and Premium packages which included Xenon lights and heated seats. As part of that premium, you also received a likely discarded by most year's membership to the Automobile Club de L'Ouest (ACO), Certificate of Authenticity, Commemorative sticker and a copy of 2001 Le Mans 24 Hours – as a future collectable, it would be really neat to find one with the original extras intact but good luck finding them! Like all TTs, though, the residual value has dropped and these are now quite affordable future classics that are easily maintained and cheap to run. While this particular example has slightly higher miles, it's avoided the common mod-happy tuner crowd that snaps these up and remains all-original. The seller also claims the car is well maintained; with new brakes, new tires, a freshened all-wheel drive system and a claimed engine replacement, the miles seem to have been lightly tread in this example and it appears to be in very good shape. At $7,500, it's quite affordable, too. All in all, it's a car that you can have a lot of fun in, drive in all conditions, and feel a bit special in your commute while still getting over 30 m.p.g. when you go easy. It's not a Cayman, but then I'd argue that I think it looks better than a Cayman. It may be the modern Karmann Ghia, but is that really a bad thing?
-Carter