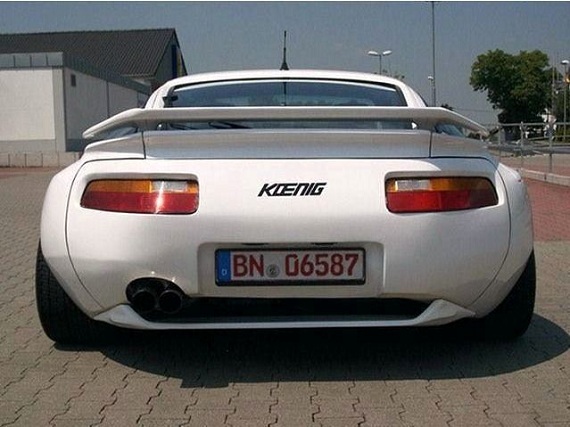 You want crazy? In the 1980s, the name Koenig could be considered synonymous with crazy. From wild, widebodied Mercedes-Benz and Porsches to throwing Testarossa-inspired intake slats on just about every car imaginable, Koenig produced some crazy cars in its day. Today, if you're inspired, you can relive some of what was both wonderful and horrible about the 1980s in this Koenig 928 widebody kit: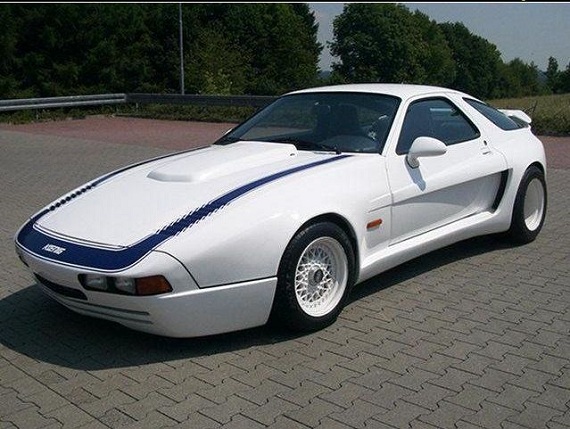 Year: 1978-1994
Model: 928
Price: $16,995 Buy It Now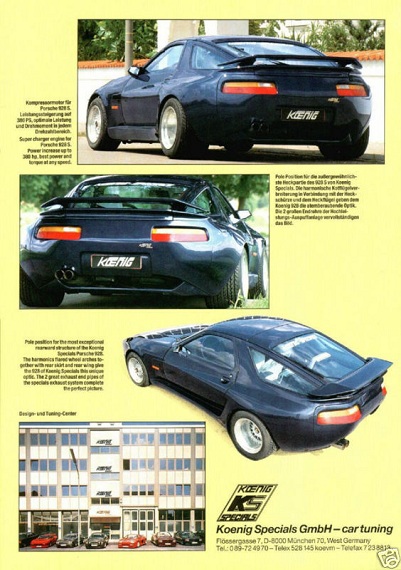 You are bidding….. on a brand new Koenig Specials Porsche 928 widebody conversion kit that will fit any Porsche 928…..

Hello,
thank you for your interest in our Koenig Specials 928 widebody conversion..

this kit will fit all year 928 models, but does require the 1987+ tail lights..

The kit is all bolt on …
with the exception on the rear quarters and door panels that get molded onto the
body with a special adhesive..
we do include and install DVD on our Strosek 911 widebody
that will show how the parts get molded on..

The flares are wide enough to use an 9.5″ wide front wheel and 13″ wide rear wheel..
we do have many 3 piece rims brands available in 17, 18, 19″ etc..

you can also source less expensive wheels for Porsches that are 8.5 &10 or 11″
and use wheel spacers to fill the extra width of the flare

Let me know if you need any additional information,
Thanks,
Jeffrey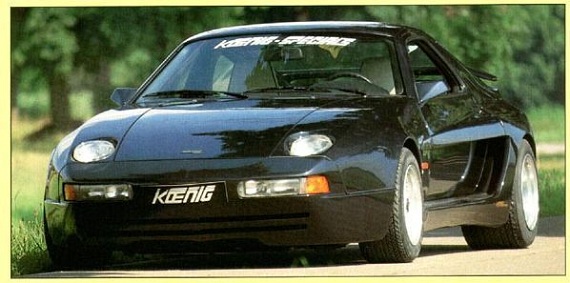 I feel like this is one of those Trader Joe's-esque cake mixes that turns out to just be flour. Sure, you can make blueberry pancakes from that mix, you just need to add the egg, the oil, the blueberries, the heat, and the syrup and you're done. This kit is no different; sure, you get the flares – you just need to add the 928 and a whole lot of bodywork and paintwork. I love the "it's all bolt on – except for the parts that need to be specially glued" part – those parts that need to be molded onto the bodywork are most of the kit and it's no small task. Viewed in this light, the asking price of $17,000 is an awful lot consider that money buys you a very nice stock 928. But then, if you really want to stand apart….
-Carter