Irish Green has to be one of the best early Porsche 911 or 912 colors, and in today's post we have one of each. Both are very fetching in their own ways, but the most significant difference is the price. One features an asking of $78,500 and the other $15,000. Read on for the details…
First up is this beautiful 1966 Porsche 911 on the Samba. Billed as a 'survivor', it even features the original paint. Early Porsche 911's in original or restored condition command top dollar, and this example is no exception with it's $78,500 asking. But if you've seen Robert Redford's Irish Green 911 that he flogs in the movie Spy Game and thought to yourself Oh Hell Yes, this car should turn you on quite a bit.
Quote from the seller's Samba listing:
This 1966 Porsche 911 is a true survivor. The car has been with one enthusiastic owner, a national PCA concourse judge from new until 2002. The current owner, a collector in the Midwest has kept the car in a climate controlled storage since and maintained it on a regular basis.

This car is fully documented from day one and a rare find indeed. The original irish-green paint is still in remarkably good condition and shows very well.

The engine and all mechanicals have been serviced by only the best technicians for early Porsches and this shows once the car is driven. It still feels like a new car with no rattles or unusual noises anywhere, even on rougher surfaces.

Those early 911 Porsches are very unique in the Porsche family and collectors appreciate their special features such as wooden interior trim, steering wheel and chromed rims.

This particular car has been featured in Jim Schragers book on early 911s and it has to be one of the most original and unmolested examples anywhere.
Our next car is a 1967 Porsche 912 for sale on Craigslist in Portland, Oregon. Of course the 912 is only a four cylinder and it's motor is based on the outgoing Porsche 356 of the period. Nevertheless, this particular one features a performance built motor that just sings as it easily revs to redline, evidenced in the video below. The seller has documented the extensive work done to this car, but also notes that the paint is not perfect. From the pictures, it looks perfectly acceptable to me as a car that can be enjoyed year round! And for the record, it's fairly well known that the car actually used in the Spy Game movie is in fact a 912 with 911 engine notes dubbed over. What more do you need to know that this is a super value?!
Here are pics from the seller's own website for this 1967 Porsche 912: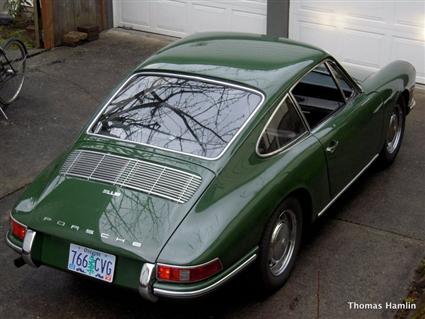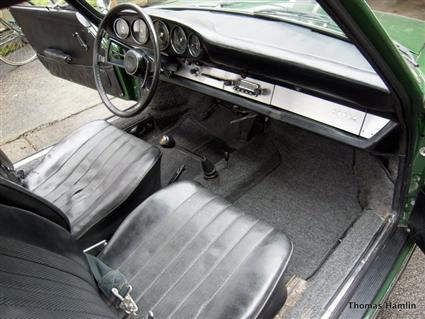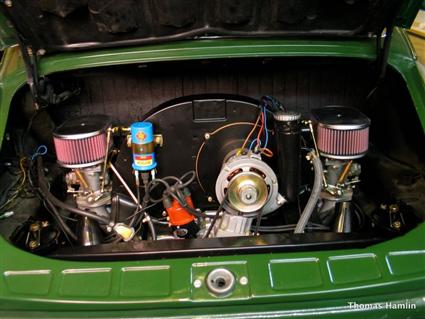 Quote from the seller's website:
This classic sports car is ready to take you wherever you want to go: race track, rallies, or touring across the continent. Nearly all of the major mechanical systems have been replaced, upgraded or restored with care in the last two years. New performance engine has 5000 miles on it. Cosmetics such as interior carpets and upholstery are in decent condition, not perfect; my initial focus was to build a reliable and safe sports car for commuting. I would love to keep it, but am forced to sell as I'm moving.

[…]

I think most Porsche 912 owners would love to upgrade their old engines, but secretly pray they don't ever have to face the costs. When it was time to rebuild this one, I decided to spare no expense in building the most reliable high-performance street engine possible. My goal was to upgrade where the originals have proven unreliable or where performance could be improved without any risks to longevity. This restoration/upgrade alone cost well more than $10k. Needless to say, I was planning on keeping the car for years, and am only selling now because I must.
As you can probably gather by now, I think the 912 is definitely the better value; especially at $15k! Of course a 912 is not a substitute for a 911. But it's also not to be dismissed as anything less than a fantastic sports car. Add the fact that this one has an expensive rebuilt motor assembled with such focus and dedication, you can tell that this car is at least 85% of the experience of a 911 of the same era.

Touring Portland and vicinity in a 1967 Porsche 912 from Thomas Hamlin on Vimeo.
dc