There are a good number of VW Corrados out there for the taking, in all different flavors, aftermarket blower 1.8s, turbocharged 2.0 liters, bone stock 2.8 VR6s, etc. For those non-Volkswagen aficionados out there, let me remind you that before the narrow angle VR6 came along the Corrado was offered with a G60 engine package that left the factory with a supercharged 4 cylinder. The G standing in German for G-lader, describing the G shaped scroll type supercharger. Not a bad setup and being able to say your car has a supercharger is almost always a cool selling point. The engine won International Engine of the Year in 1989. Plus they had ads like this:

When I was younger a customized VR6 Corrado was one of the favorites amongst the European tuner kids to go up against the Japanese imports. For this post I stuck with VR6 models, but if you do some looking on your own you'll find some nice G60 models out there as well. I went looking and found matching models on Craigslist and eBay for you with this post. A blue, a black, and a red, from each site.

1990 VW Corrado with goodies on Craigslist.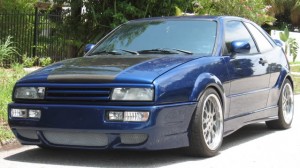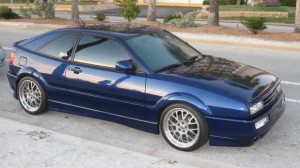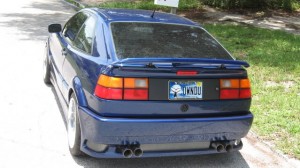 This custom take on the Corrado seems to be a work in progress. A later model VR6 engine is in the car and some extra parts are included. Seller has $20k invested and is looking for $12k. I say work in progress as the seller also mentions that there is no radio and a few bits still need finishing. Though it is pretty nice looking I don't think it will realize $12k unfinished and even then that seems high. Perhaps the amusing vanity license plate number adds value.
Black 1993 Corrado VR6 SLC on Craigslist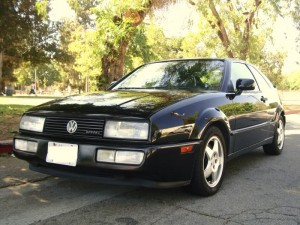 A good reason why I think the blue Corrado above is overpriced is this black, quite original looking example. 81k on the clock, original paint, and a still functioning rear wing, all for $3600. When the cash for clunkers program is offering $4500 rebates, this is a lot of car for the money right here. This is likely the deal of the bunch.
Red 1993 Corrado VR6 SLC on Craigslist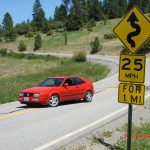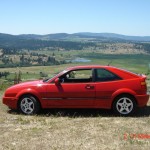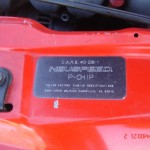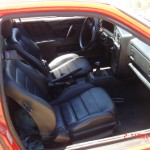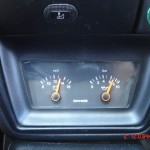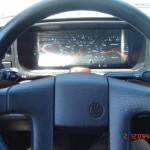 The west coast sure has the Corrado Craigslist market wrapped up. If black isn't your color here is a red version. I wouldn't normally list two cars with such high miles in one post unless they were really special, but perhaps the great photos struck my fancy with this 153,000 mile one. $4995 will get you a 5 speed, black leather, Speedline wheels, and a Neuspeed chip.
This Corrado features a Jetta engine, fancy headlights, and some other personalized touches. Another seller who also wants to make sure you know the rear wing works. Not the best looking of the bunch.
The other high mile car of the group. Vanity plates strike again on this 158,000 mile model. A younger VR6 resides inside. It looks like about $4000 will get you this one, which appears loved.
Keeping up the pattern of this post of identical models on Craigslist and eBay, a very good looking, lower mileage red 93 SLC recently ended on eBay unsold with bids up to $6200. Keep an eye out for it to be relisted.
The Corrado is a future collectible, maybe not so much as early M3s or 190E 16Vs, but nice examples are going to start rising in value. The difficulty is finding ones of collector grade withoriginal engine and paint, let alone low miles. Many Corrado owner's have swapped in later versions of the VR6 to replace a thrashed original. The sporty, nimble (the G60 was lighter than the VR6),vehicle already has a good following of fans, with several Corrado clubs. VR6 models are bound to be less troublesome than G60s and there are plenty of VR6 parts around.
~Evan