****UPDATE**** 9/14/09
It was brought to our attention by a reader that the yellow widebody Porsche listed below has some discrepancies with VIN #s and seller legitimacy. If you see this Porsche listed proceed with care.
There is something about a 930 Porsche that just feels right. Nice proportions, fine performance, and fewer/simpler electronic gizmos than more modern 911s. They have that great Porsche sound. Really a work horse and driver's car for the 80s Porsche enthusiast. I put 930 Porsche's in that category of car that offers a pure driving experience in a package that begs to get out on the road rain or shine. Not quite the same as the new GT3 your neighbor owns that will never see its true potential as it only gets out of the garage on the trip to the golf course and even then only on cloudless days.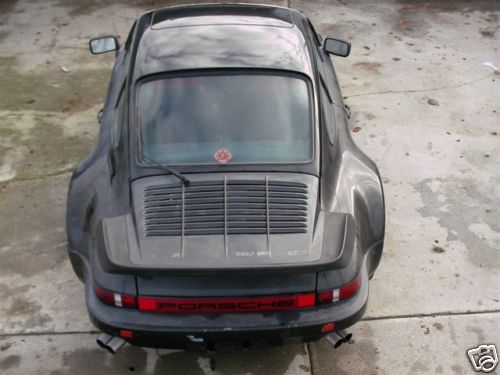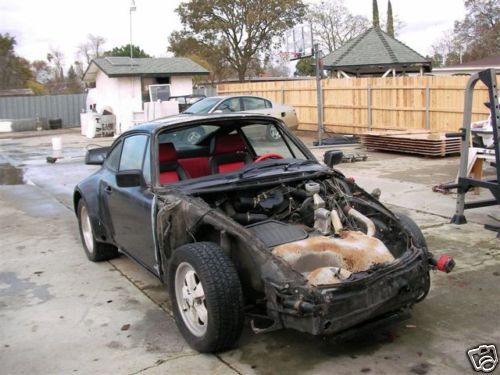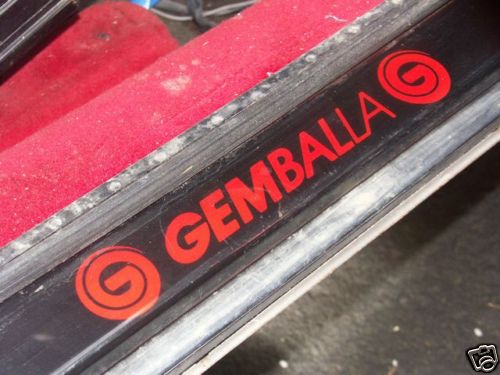 Prices seem very solid and stable for good 930s. This shows positively on how collectors view these models. $15k should get you an almost daily driver worthy Porsche, that you can enjoy most of the year (year round down south), and that you could probably sell in a few years for what you paid. The $25k ask for this Gemballa in need of work seems a bit high, particularly when for a tick over $20k and a Strosek bodied 1986 sold at $20k.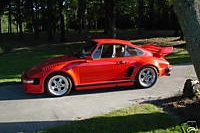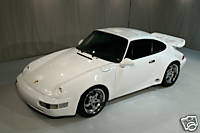 eBay is notorious for making it hard to sell damaged cars for decent prices. An auction format is supposed to show true market value, but I rarely see auctions for damaged cars like this, that have a seller's reserve actually complete successfully. On the other hand someone else is out there asking .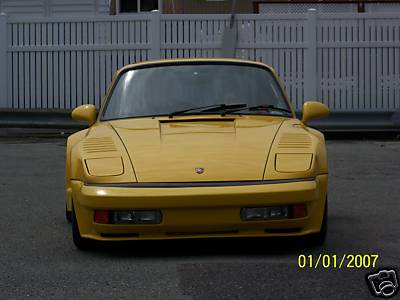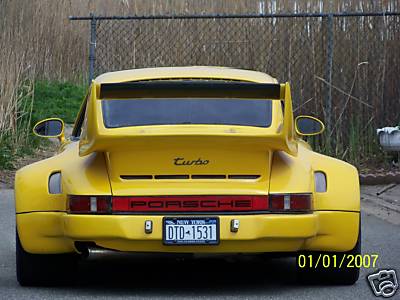 Along the lines of the Flachbau or slantnose, you have to admire a car company that offered the option to the customer to completely alter the appearance of their car straight from the factory. This one with a widebody kit is bid up to $15k and it sure is wide. I hope the spindles are strong enough to take such a wide stance, with 50k on the clock I'd say things are ok. From the seller:
1985 PORSCHE TURBO 935 GAMBELLA [sic] SLANT NOSE , CARBON FIBER WING, KINISES WHEELS, MICHELIN PILOTS, KOKELN TURBO, KOKELN INTERCOOLER, 500 HP, CUSTOM YELLOW INTERIOR, THE WIDEST , COOLEST , TURBO I'VE EVER SEEN, FAST!! SHOW WINNER!!
Do you have other examples of German models that offered such dramatic bodystyle changes as factory options? BMW should have provided an option to de-Bangleify the E65 7 series.
1978 Porsche Kremer Turbo 3.5L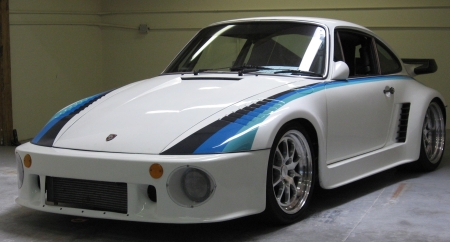 And finally at the uber high end of the spectrum is this listing at $99,500 from Windsor Specialty Auto Sales in California. The car is also listed in Hemmings. From the seller:
This 1978 Porsche Turbo started as an early 3.3L, made its way to DP Motorsports where it received a body, and to Kremer for some minor modifications and badging. Because this is an early car, it
is likely to be one of the first to get the Kremer/DP Motorsports "treatment". The car has extensive modifications (see below) by S-Car-Racing that raise output to about 550 HP. It is being
offered as a track or show car.
The seller states they will ad more photos, I hope they do, I'd love to peek at the engine. I'm sure photos can be furnished for you serious buyers out there.
~Evan