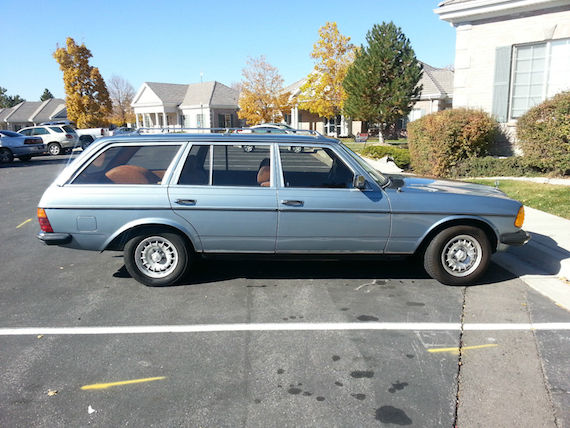 The W123 T-Modell. We would be remiss for not including at least one of these workhorses during Wagon Week. An impossibly timeless design penned by Bruno Sacco in the mid 1970s, these wagons are still seen regularly on the roads from The Hamptons to Los Angeles, a testament to their impeccable engineering. This particular 300TD for sale in Utah is a Euro market car with a 4-speed manual transmission, a rarity on these shores.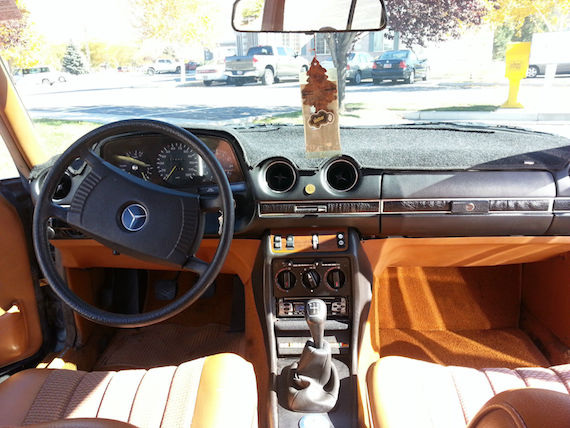 Year: 1979
Model: 300TD Estate
Engine: 3.0 liter inline-5 diesel
Transmission: 4-speed manual
Mileage: 176,000 mi
Price: Reserve auction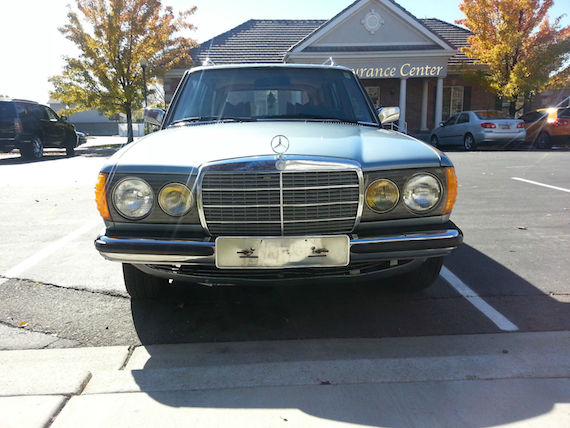 This Wagon is amazing. It was brought over from Europe by an astro-physicist, garaged for several years, and then I happened upon on it. What makes this 300TD so exceptional is that it has the four speed manual transmission that was only sold in Europe. It is extremely hard to find this model wagon in the States, let alone one in such good overall condition. I have over $10,000 put into this car, and it is set to run for the next several decades. The original miles are low for the year as it is, but taken into the account all that has been done to it, this car can be driven another 500K miles, as these MB diesel engines tend to do. The entire engine has been upgraded with all new bearings, gaskets, pistons, connector rods, clutch system, pumps, seals, hoses, belts and more. Furthermore, the head and block have been completely tuned up. This engine has 500K miles left in it easy. Cosmetic issues include a few normal scrapes and scratches, two small holes in the interior, three scratches in the drivers side window tint, and some small run's and stains in front carpets and the trunk. Overall, the exterior would get an 8.5/10 grade, the interior a 8.5/10 and the engine/mechanics an 10/10. The car also comes with an extra set of tires and the matching blue hubcaps.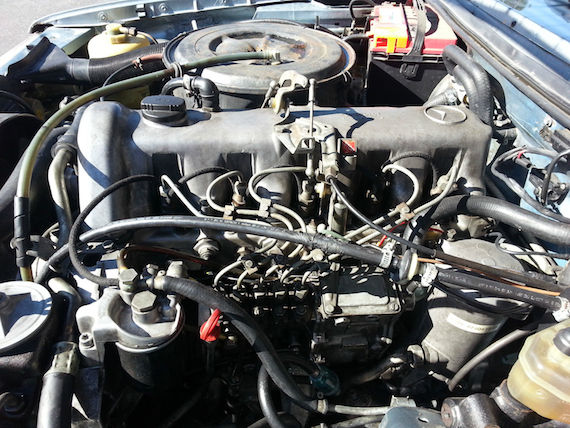 I have to admit I'm always drawn in by vintage Mercedes in light metallic blue hues. These colors suit these cars quite well, highlighting the prudent use of chrome accents. We've seen good examples of 300TDs of late hovering around the $10,000 to $14,000 mark. Considering the maintenance done and the mileage, I'd suspect this one might bring shy of $10,000 to the right buyer who is looking for a three pedal variant. This is a neat Benz with an interesting story that would be an utterly practical and economical choice for the times.
-Paul