Volkswagen has a tendency to introduce "misunderstood" cars in the US, and in recent memory two really stand out; the ultra-luxury Phaeton and the crazily-engined Passat W8. Existing only for a brief time, the W8 was the test platform for many of the W-engine variants. Linked to 4Motion permanent all-wheel drive, these cars were only slightly more luxurious than the run of the mill Passat, but did pack a lot more punch on the freeway. The W8 remains a discrete performance package in the truest sense of the word; few outside enthusiasts even understand what that "W" means. Perhaps that's why Volkswagen sold so few of these pricey mid-range cars; today, though they hold a special place in VW fans' hearts and minds, W8s in good condition are hard sells that generally don't bring much higher prices than V6 or 1.8T models. That means you can get a unique performance bargain if you're a careful shopper not afraid of the equally unique engine. In honor of wagon week, then, we have an either/or – 2003 Passat W8 6-speed manual versus a 2004 Passat W8 Variant. Let's start with the manual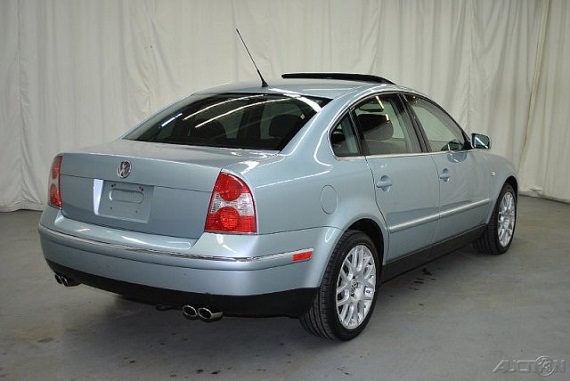 Year: 2003
Model: Passat W8
Engine: 4.0 liter W8
Transmission: 6-speed manual
Mileage:106,600 mi
Price: No Reserve Auction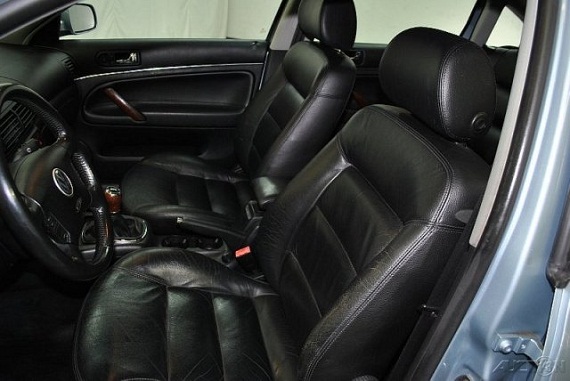 2003 VW PASSAT
4.0L W8 AWD 6 SPEED
Very RARE
Clean inside and out
Runs and drives 100%
No warning lights on
No known issues
Good clutch, brakes and tires

If you are thinking of purchasing this vehicle, no need to wait until the end of the auction.

We advertise our vehicles on many other websites as well as our own.

Most of the auctions could be ended earlier with a reasonable offer. So do not wait till last minute.

Just call (888) 440-0821 TO MAKE A DEAL!!!!!!!

Some of the vehicles are listed at "NO RESERVE". This means that we got them at a great price and will pass the savings to you as a buyer.

If the vehicle is listed with "RESERVE", please DO NOT ask what the reserve price is, just place a bid for as much as you are willing to pay for this vehicle.

PLEASE READ TERMS AND CONDITIONS THROUGHOUT THIS LISTING PRIOR TO PLACING YOUR BID.

PLEASE BID ONLY IF YOU INTENT TO BUY

Winning bidders must make an immediate deposit in the amount of $500.00 and respond to us by telephone within 24 hours of auction closure to confirm your purchase or vehicle may and will be re-listed or sold to any other qualified buyer.

KEEP IN MIND THAT ANY OF OUR VEHICLES COULD BE SOLD ON OUR LOT OR OTHER WEB SITES ANYTIME, REGARDLESS OF THE TIME LEFT TO THE END OF AUCTION

PLEASE FEEL FREE TO ASK ANY QUESTIONS

Thank you and good luck!

Empire Motors Auto Sales.

4213-21 Frankford Ave.PhiladelphiaPA19124

(888) 440-0821 Local (215) 831-0123 Fax: (215) 831-0179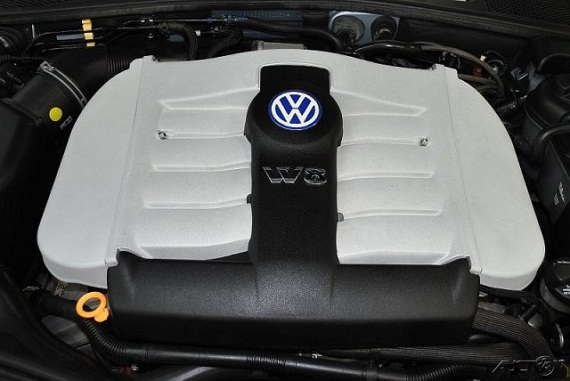 While normally I think enthusiasts would flock to the manual over the automatic, today's face off gives pause, because they're not really on equal terms. Fans of the W8 tend to also be fans of wagons, and the unicorn is the W8 6-speed Variant. Few were brought to this country, so unless you're prepared to pay seriously top dollar for one and wait, you're more likely to find a manual sedan. This sedan seems to be in good condition, retains the original BBS-made "Madras" wheels which are the desirable ones, and is a sedate but attractive color combination fitting the W8's personality. Downside? Well, as with any used dealer no real maintenance is shown and I can see at least one lug nut missing; a pre-purchase inspection would be a must. Despite this the car is offered at no reserve and bidding at time of writing is quite low, so this could really be a performance bargain. Still want the wagon?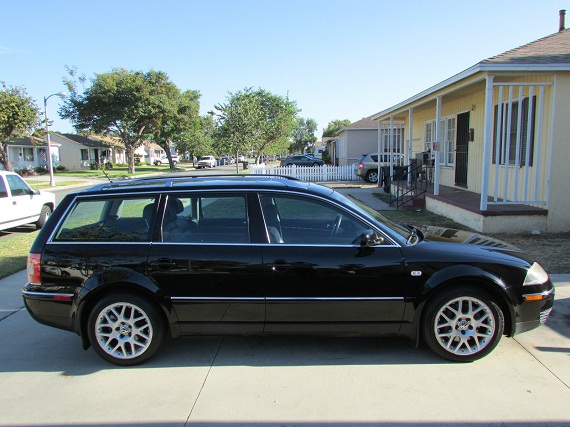 As someone who drives a 2002 Passat Variant nearly every day, they're quite a nice package and very useful. As a family car with a touch of sport and all-weather capability, there aren't many cars in this price range that will match the Passat in overall value. Unfortunately, most of the W8 Variants were coupled to the 5-speed tiptronic, like today's Black/Black example: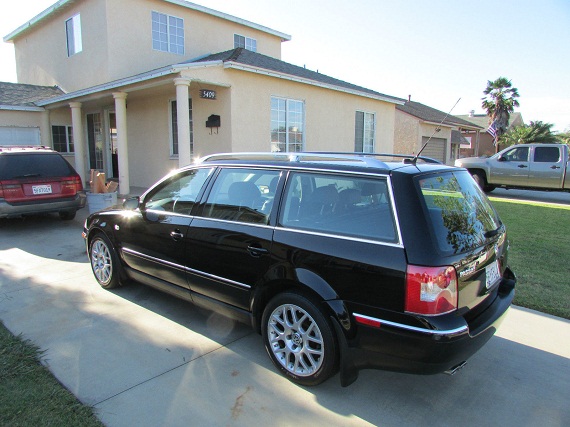 Year: 2004
Model: Passat W8 4Motion Variant
Engine: 4.0 liter W8
Transmission: 5-speed automatic
Mileage: 102,000 mi
Price: $11,000 Buy It Now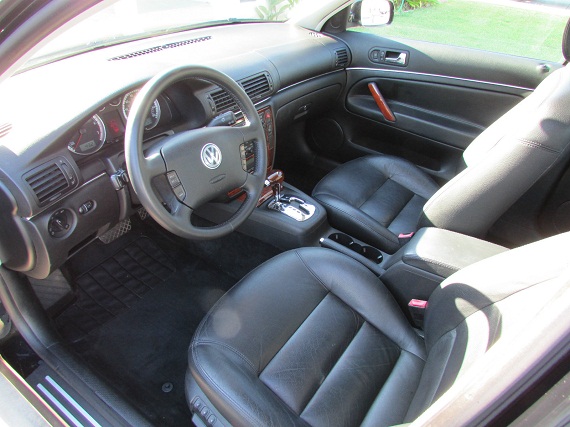 This Passat is in excellent mechanical condition. The body has extremely minor scratches, but no dents. This Passat has the exterior chrome trim package. This vehicle has always been well maintained by the dealer or at a european automotive specialist.

I'm the second owner of the vehicle.

Buyer responsible for vehicle pick up or delivery.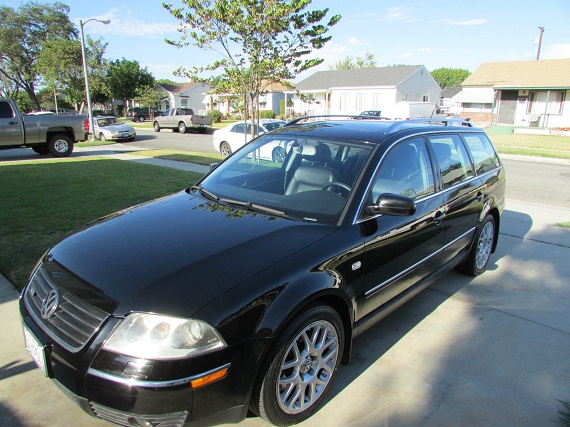 The tiptronic is probably a deal changer for most people, but I think puts these two packages on relatively equal footing. Have a family? The wagon is for you. Enjoy a little sport while flying under the radar? The 6-speed is a really neat package. These W8s have a reputation for being very pricey to fix, but some research with actual owners says that they're not as bad as they're reported to be, and certainly no worse than the Audis they square up against in most cases. I think the wagon is probably overpriced a little but appears to be in good shape, and if the sedan comes in below $7,000 I would consider it pretty well bought. If you want to stand out from the crowd and have everyone know it, these aren't the cars for you; but if you want a neat package that is just that much different than what everyone else has, these cars do it like few others.
-Carter