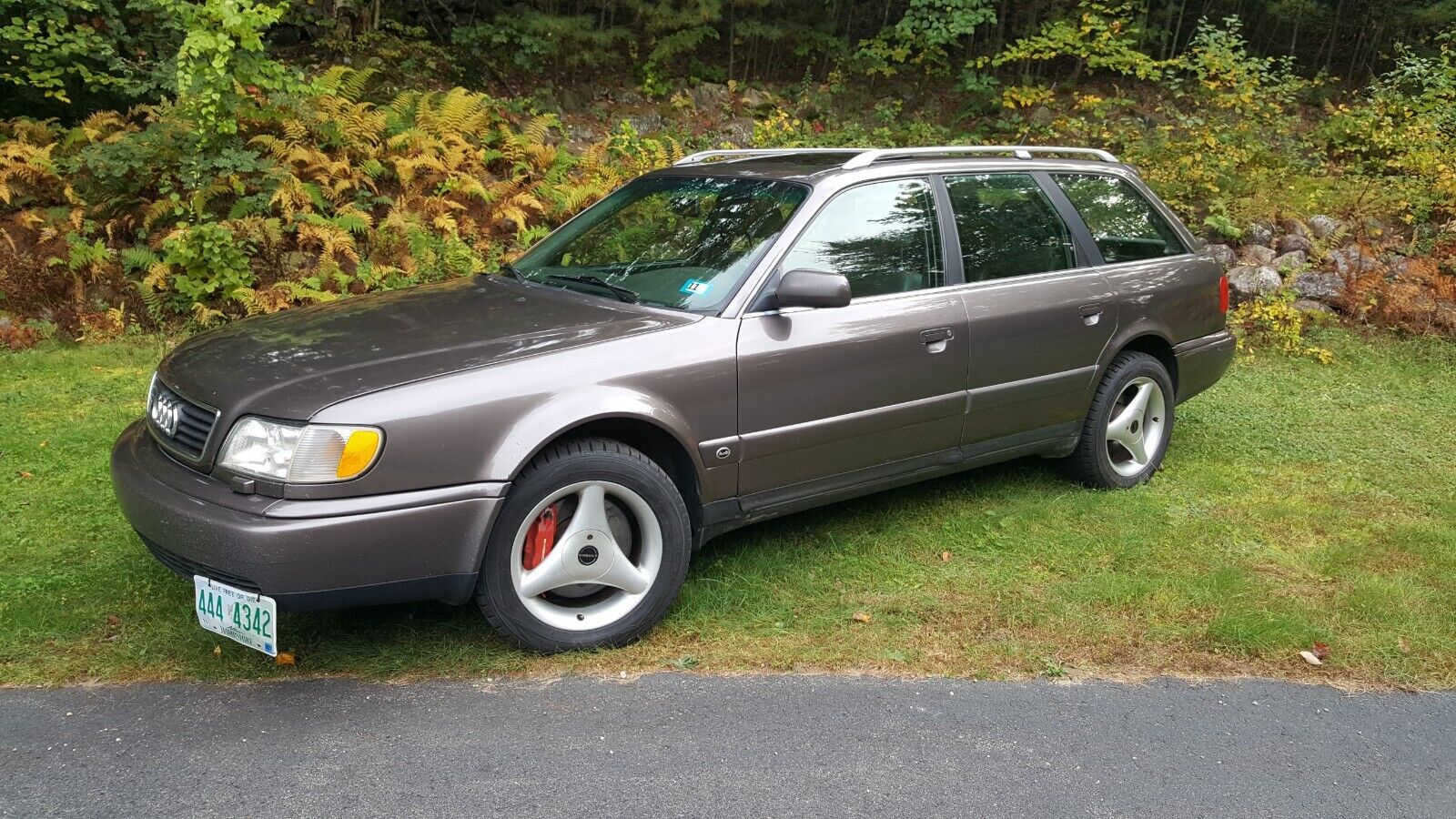 Even though Fall has just crept into our lives, it's not too early to start thinking about what this winter will look like. While my son has been convinced that global warming will mean that our New England outlook will be more like Florida's forecast this year, the reality is that…well, it won't. So why not consider a winter beater to survive the (lack of) roads around here?
Today's 1995.5 Audi S6 Avant is, you'll know if you follow these pages, quite a rare bird. Unfortunately, it's seen better days in New England along its 272,000-mile journey, and consequently it's rusty, crusty, and a bit worse for wear. But it's got some neat engine upgrades that are keeping the ticker ticking – plus those knarly three-spoke wheels! So let's take a look: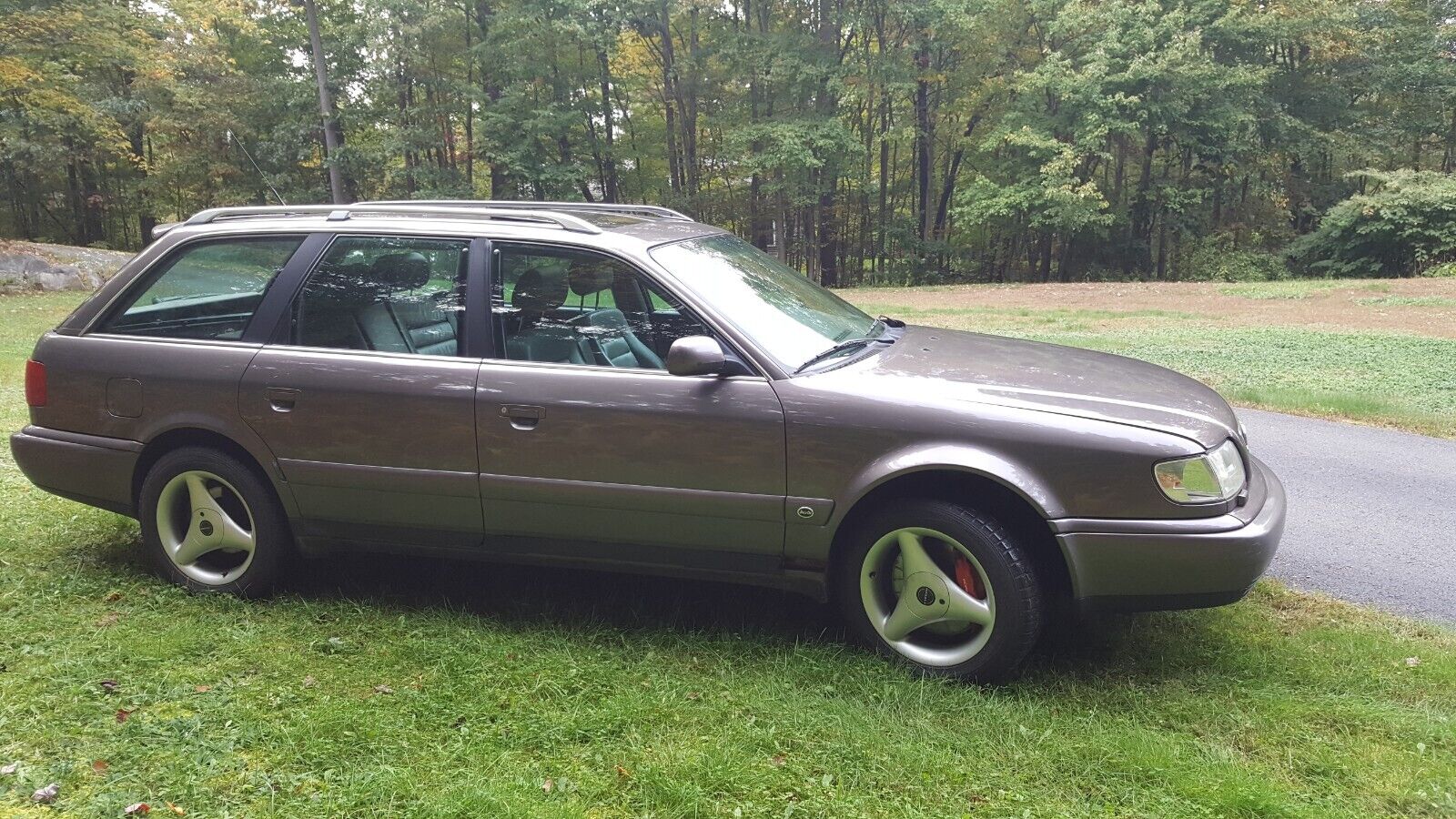 Year: 1995.5
Model: S6 Avant
VIN: WAULA84A0SN121660
Engine: 2.2 liter turbocharged inline-5
Transmission: 5-speed manual
Mileage: 271,757 mi
Location: Bath, New Hampshire
Price: No Reserve Auction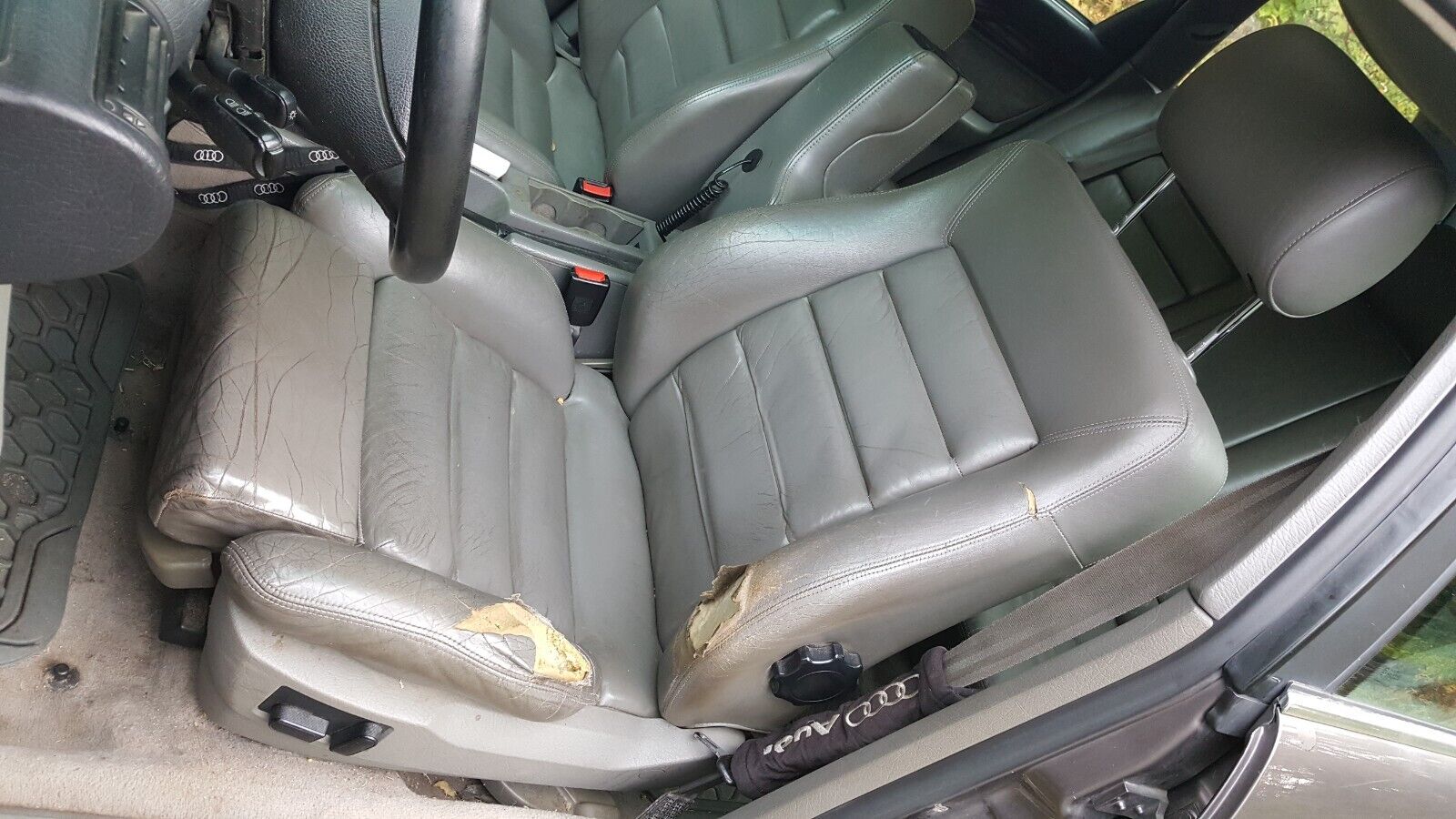 Audi S6 Avant in rare cashmere gray. This car was a daily driver, but is no longer getting the attention it should. She is worth restoring and would be best in an enthusiasts hands.

The good:
– Stage 1+ tune, 18 psi, pulls strong
– LS2 coils (spares included with sale) from EFI Express
– 8mm ignition wires
– Fuel pressure gauge
– Relayed fuel pump
– Fuel pump replace about 5yrs ago
– Refreshed head about 3yrs ago, ARP Studs
– HD cog from EFI Express
– heater core replace about 4yrs ago
– blower replaced about 4yrs ago (no more screeching)
– New ignition switch
– New starter
– New battery
– Silicone air to turbo, turbo to pipe, pipe to intercooler, intercooler to intake
– Boost gauge in glove compartment
– 993 Porsche front brakes
– Comes w/16″ Borbet's with good winter tires and fit over big brakes
– 18″ Avus also included, 2 tires are good
– Extra diff included
– Replacement good pass fender included pictured
– Box of additional parts also included
– A/C works
– replaced OEM stereo with aftermarket including RockFord Fosgate underseat subwoofer
– clutch fan bracket with bearing replaced with used about 5yrs ago
– clutch pedal and inside master replaced about 2yrs ago
– good bumper no cracks
– rear facing seats all work
– pass heated seat works
– pictured is a set of door moldings from CA – they are perfect.

The bad:
– Some rust, not horrible, but some intervention could lead to a very nice example of an Avant
– headliner is sagging
– drivers seat needs restoration
– drivers heated seat no longer works
– rear seat belts need replacing
– some damage to center of rear seat under head rest
– will need new rotors front and rear from sitting
– brake light has been on since I bought it and never diagnosed the problem
– E-brake cables need to be replaced – if you pull the ebrake, the rear calipers will stick (common on these cars)
– pass side head light washer is plugged (I broke the plastic gizmo the hose goes onto)
– cruise does not work
– rear hatch started to show signs of rust around window – POR'd to stop progression.

Yes, I would drive this car as it is anywhere. In fact I just love driving the car and wish it made sense to keep it. It is currently registered and insured. As a daily driver it was well maintained.

This is a no reserve auction with a very low starting bid price. Just the parts on this car are currently worth $4k-$5k…

You are responsible picking the car up or having it shipped. I have a clear title. I also have some local contacts that ship cars.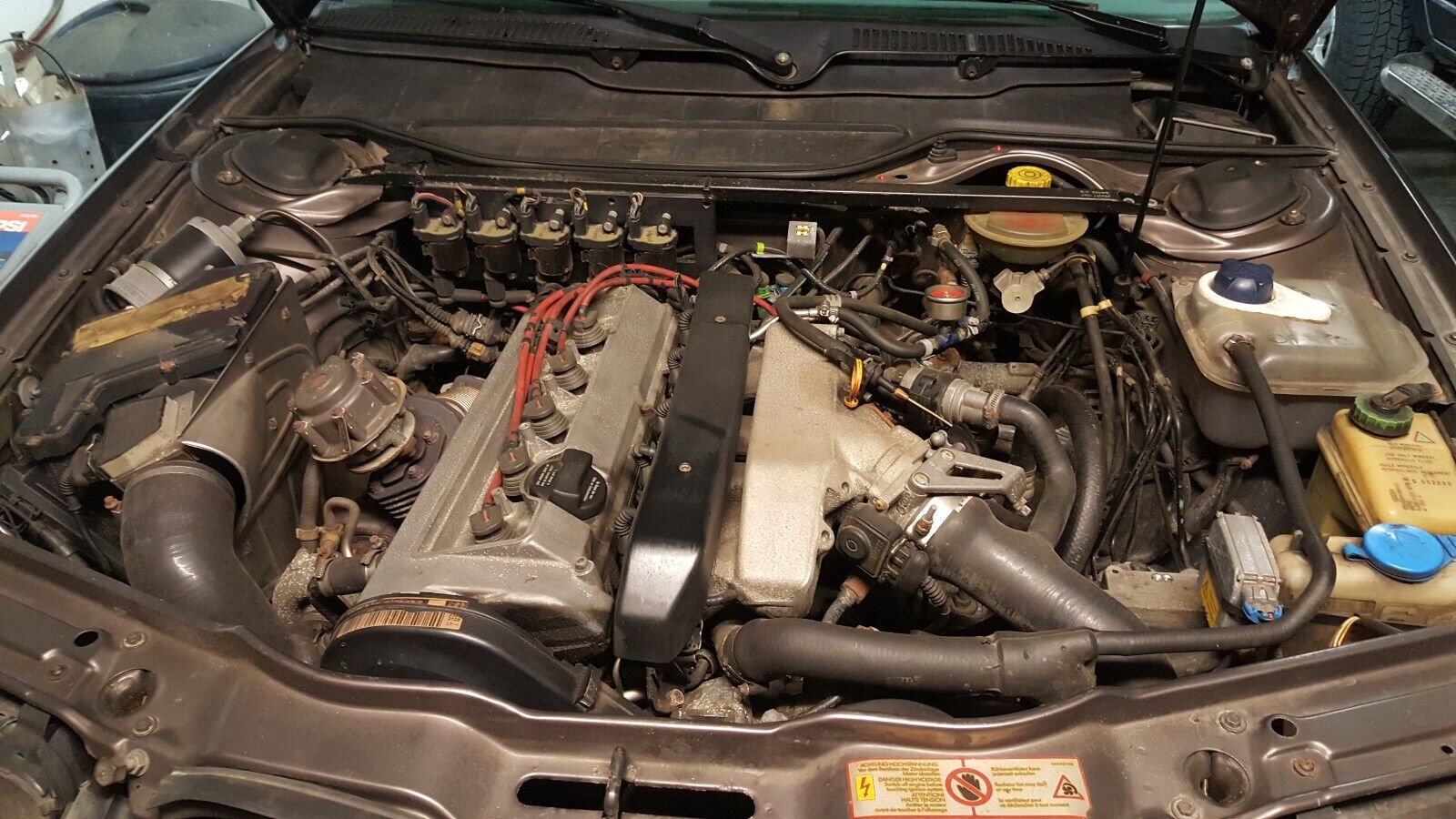 Cashmere is a really neat color on these, but this one is probably too far gone to really consider as a restoration candidate. Still, as the seller mentions there's enough here to spark interest for a DIY Audi lover, and if it gets to the point where it doesn't work anymore you can sell of the parts and likely recoup most if not all of your investment. If you're looking for a unique winter beater and don't mind a project, this one looks like a good candidate.
-Carter