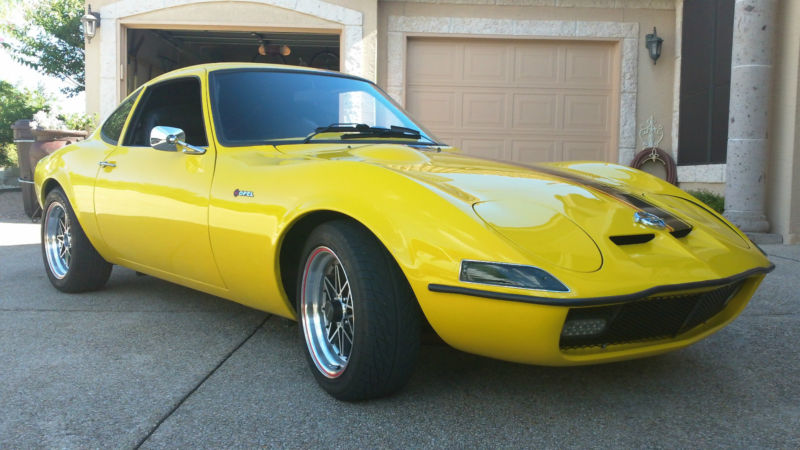 The Opel GT has always been a car that intrigued me. There are times that I look at it and think "Yeah, that car is awesome!" and then I see another and think "Man, that car is just not right!". I'm not sure why I have such a polar reaction to this model, but I seem to every time. There are some that to me just look fantastic, and others that look like kit cars gone wrong. Perhaps that is in part due to the number of these that I've seen in good condition – I'm sure I can count it on one hand. Many, many more I've seen rotting in driveways (not unlike some of the Corvettes they were modeled after…), half covered in tarps and awaiting – nee, begging for some attention. Today's example has obviously gotten a lot of that attention, and is one of the few that makes me smile: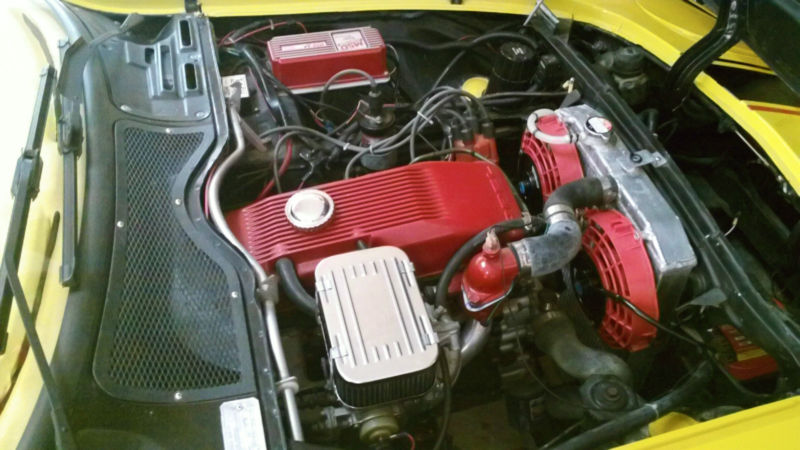 Year: 1971
Model: GT
Engine: 1.9 liter inline-4
Transmission: 4-speed manual
Mileage: 70,000 mi
Price: $11,500 Buy It Now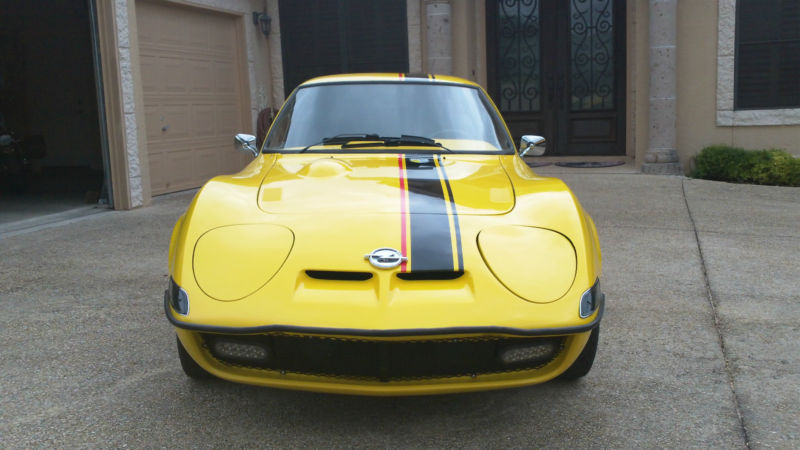 Opel GT completely restored. Drives very nice. Engine rebuilt and engine compartment restored. Nice interior, tires, wheels, stereo, glass, and paint. You will not be disappointed with this vehicle. I've never seen a Opel GT this clean. Buyer responsible for shipping.
The absolute best way to restore a car is to buy a car that someone else has restored. There is no cheaper way to do it, with one caveat – you hope they did it right. Today's Opel GT sure looks great, but the lack of details on the restoration, the knock-off alloys, questionable dash padding and stripes make me wonder a bit how thorough this restoration was. These are pretty simple cars that surprisingly you can still get parts for, so I'm not sure that would turn me off all that much.…