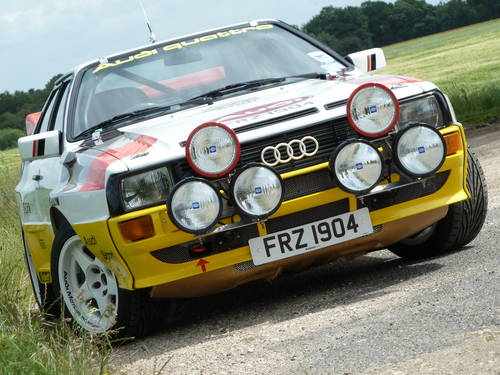 While all of the major German marques played in the rough stuff from time to time, Audi was the undisputed king of the mud in the 1980s. By revolutionizing the World Rally Championship to include all-wheel drive and turbocharging, Audi set the bar at a new high. Truth be told, the A1 was a fairly flawed car compared to the monsters it would spawn later, but it's the legend most think of when talking about the legendarily rally cars of the 1980s. Even the A1's replacements – the beefed up A2 and later the S1 Sport were quite flawed and by 1985, despite creating one of the most powerful rally cars ever run, Audi was out of the game with the end of Group B. The death of Group B did more to solidify the reputation of these cars than any victories they won; they were "too fast to race", a myth that still lives on today. In reality by the mid 1990s modern tire technology and updated turbo and computer technology meant that even in regulated form (I'm looking at you, Toyota), the new generation of WRC cars were faster than the fearsome Group B cars ever were – they were just a whole lot easier to control at the limit.
But none of that matters, because what you and everyone else who knows these cars remembers were the roaring 5-cylinders, belching flames and chirping blow-off valves, and images of Walter left-foot braking it to keep on boost, resulting in lurid power slides through the forest with trees and people only inches from the hood. Dramatic scene for sure! The result is that many replica rally cars have been created from street Quattros, such as the one we're looking at today: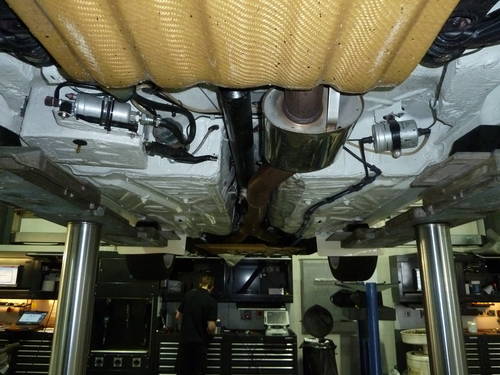 Year: 1983
Model: Quattro
Engine: 2.7 twin-turbocharged V6
Transmission: 5-speed manual
Mileage: N/A mi
Price: GBP 49,995 ($80,792 today)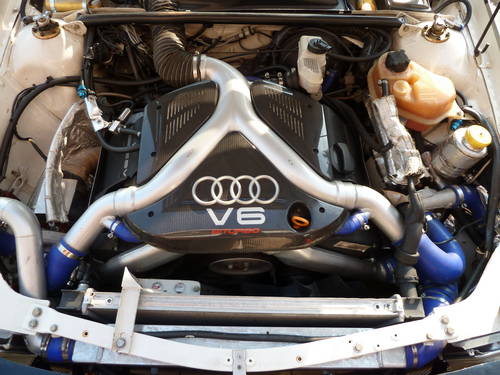 I have for sale a UR Audi Quattro Turbo rally car.
…