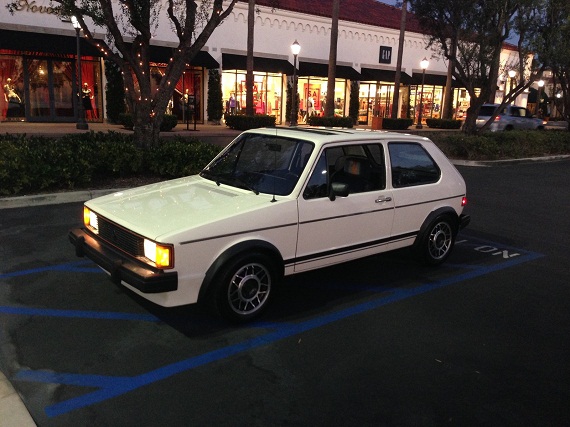 Hot on the heels of the unverified record-setting $17,750 1983 GTi comes this 1984 model. Missing the turbo but with a sunroof, this year newer model sports the blue interior option under the white exterior. This car has undergone some subtle modifications after a prolonged period in storage and certainly looks fresh. Unlike the first car which was certainly collector status (or at least, price), this example shows some more wear but would make a potentially great driver: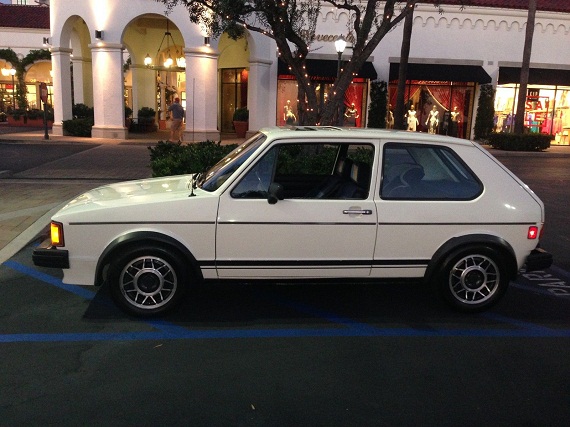 Year: 1984
Model: GTi
Engine: 1.8 liter inline-4
Transmission: 5-speed manual
Mileage: 105,900 mi
Price: Reserve Auction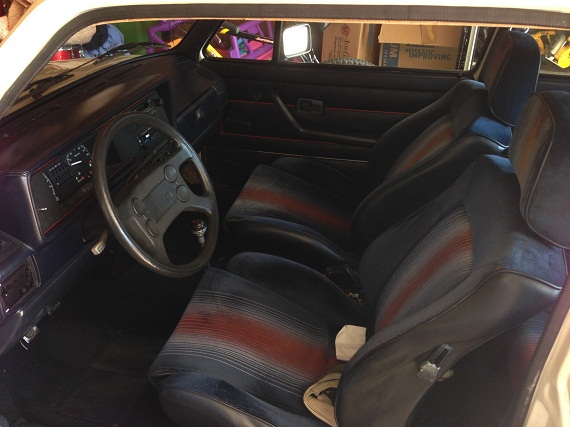 Up for sale my 1984 White and blue rabbit GTI. I bought the Car almost 3years ago after a 15 year stint in heated barn storage . Needless to say much work has been done to get running smoothly and California smog legal again. Replaced recently are :

The missing catyltic convertor
the fuel tank
the oxygen sensor
all the vacuum lines have been replaced and routed properly
the fuel system has been flushed all injectors disassembled and cleaned
The water pump and thermostat replaced cooling system flushed
the cap rotor wires plugs all new
new carpet installed
tires were new 3k miles ago
The right wheel bearing and cv shaft have both been replaced

The car appears stock on the outside other than being lowered slightly. The paint appears to be original small dings on the sides of the vehicle . There is a small dent on the right front fender and a small rust spot in right rear lower roll pan, The interior is very nice the dash id rate 9 out of ten. the seats 8 carpet again is new .The stock snowflake wheels are in very good condition

The aftermarket stuff :
Nuespeed throttle body
front and rear strut tower braces
lowering springs
k/n air filter in the stock air box
double down pipe header and complete techtonics exhaust

This is a nice car not perfect.
…