Coming across a low mile, "time capsule"-esque Porsche isn't a particularly rare thing. While it's hard to conceive of a time when they were considered cars rather than investments, even when new the high entry price and exclusivity of buying a top-tier German car meant that quite a few were treated more as prized possessions to be preserved rather than as transportation. Though less frequent, the same goes for Mercedes-Benz models, as we roll across quite a few pristine and original low mile SLs, S-Class and even less expensive models. Certainly, it is less common among BMWs and downright atypical to find a low mile, original and unmolested Audi, though one wonders if recent market trends have inspired a generation with disposable income now to buy and squirrel away brand new RS, M and AMG cars in cocoons to emerge in a few decades as a retirement fund. It's all a bit nuts if I'm honest.
But a Volkswagen? Low mileage, original time pieces are beyond atypical. When they do surface, they're not always the most desirable model, either – Grandpa's 1979 Rabbit in all-brown, for example. Sure, it's got only 11,000 miles on the clock but it's like donning a polyester suit and slapping on a fake mustache to go to a Halloween party as Ron Burgundy. No, no, I'm sure you do the best Will Ferrell impersonation in the world, but the situation is a bit worse than the plotline to Anchorman 2. But once in a while something comes along that is truly special AND cool: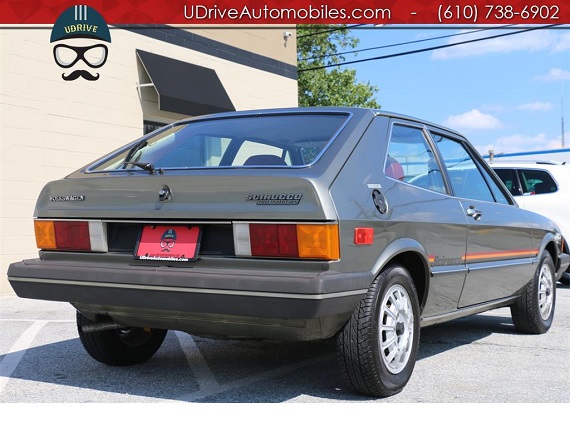 Year: 1980
Model: Scirocco
Engine: 1.6 liter inline-4
Transmission: 5-speed manual
Mileage: 6,482 mi
Price: Reserve Auction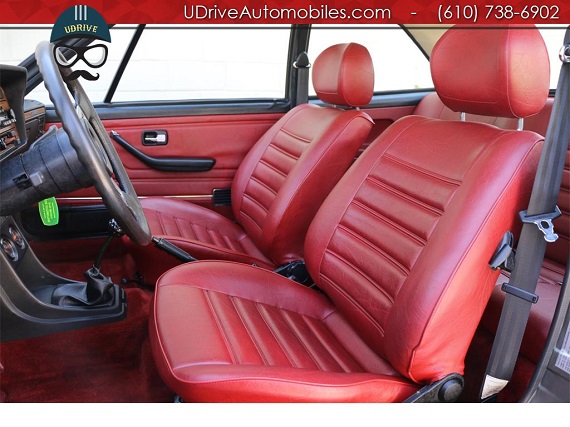 Vehicle Description
!!WE ARE AVAILABLE TO ANSWER ANY QUESTIONS AND DISCUSS OFFERS AT
(610) 738-6902!!

1980 Volkswagen Scirocco Platinum Metallic over Red Leatherette Interior!!

!!Only 6,482 Original Miles!!

!!Documented Service History!!

!!Original Window Sticker/Books/Manuals/Keys!!

!!We Finance!!

!!5 Speed Manual Transmission…Rear Window Wiper & Washer…Alloy Wheels…Air Conditioner…Original Rubber Scirocco Floor Mats & Red Coco Mats!!

!!All four tires offer deep tread measuring 8/32nds!!

CALL (610) 738-6902

We have supplied many detailed photos to give you an accurate sense of the extremely nice condition of this all original, time capsule Scirocco.

We photograph our cars outdoors in natural light. Hence, there maybe shadows cast on the vehicle due to the conditions in which the photos were taken. If you are unclear of anything please contact us!

Inside we found a clean and sporty cabin filled with features.

The 5 Speed Manual Transmission shifts flawlessly and the 1.6L 4 cylinder engine offers ample power when called upon.

This Volkswagen has been reviewed by an independent certified mechanic in accordance with PA state inspection regulations and it passed without issue!

On April 11, 2012 at 6,166 miles, following services were preformed:
– Timing Belt
– Water Pump
– Fuel Pump
– Motor Mounts
– Tune up
– Timing adjustment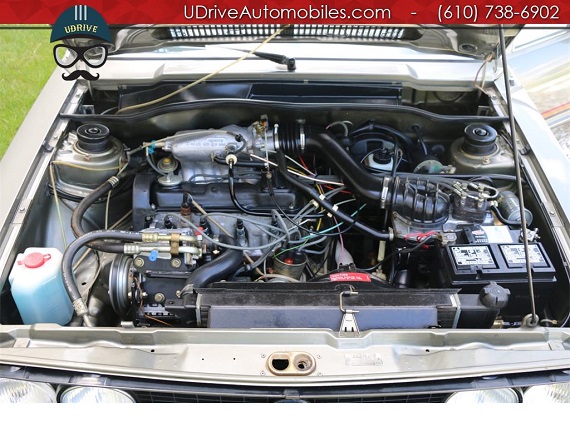 If you haven't clicked yet, I'll save you some time. At writing, the bids are up to $20,000 on what is likely an irreplaceable and perhaps unrepeatable Scirocco. If your desire is to wow a crowd or win just about every show you turn up to, that's part of what it will cost you to do so. Now, truth told 20K plus is a lot of scratch for a Scirocco, but if you dial out the costs of what it would take to restore a lesser example to this level it's not outrageous – it just takes the absolute right person who wants a perfect Scirocco. There are at least three or four of those individuals out there, as the competition between three or four individuals interested in this package has generated an impressive bidding war. It will be interesting to see if one of them strikes the magic number to lift the reserve and I wonder what that number may be; considering this is the same seller asking $180,000 for the M3 Sport Evolution, that number could be very high, indeed. Will it match its inflation-corrected original purchase price of $26,950? Now, that would be pretty neat!
-Carter