The 1972 BMW 2002 Touring we featured earlier this month has been relisted at no reserve. This is a good car to keep an eye on, as they don't appear for sale too often stateside.
The below post originally appeared on our site February 12, 2013:
The 2002 is no stranger to German car enthusiasts. This was the car that popularized the BMW brand in the US and was one of the first compact sport coupes of its kind. They are a great choice for those seeking a classic car that is reliable, fuel efficient and fun to drive. These are three characteristics that rarely go hand in hand when discussing classic cars at any price point.
A lesser known 2002 was the Touring. Not officially offered for sale in the US, a little over 25,000 of these 3-door hatchbacks were built from 1971 to 1974. Styled by Giovanni Michelotti, this car would be a precursor of the hatchback craze of the next decade. This Touring for sale in Colorado is an import via Sweden and has held up rather well, considering the harsh climate of that country.
Year: 1973
Model: 2002 Touring
Engine: 2.0 liter four cylinder
Transmission: 4-speed manual
Mileage: N/A (odometer states 14,606 miles – probably 114,606 miles)
Price: Reserve auction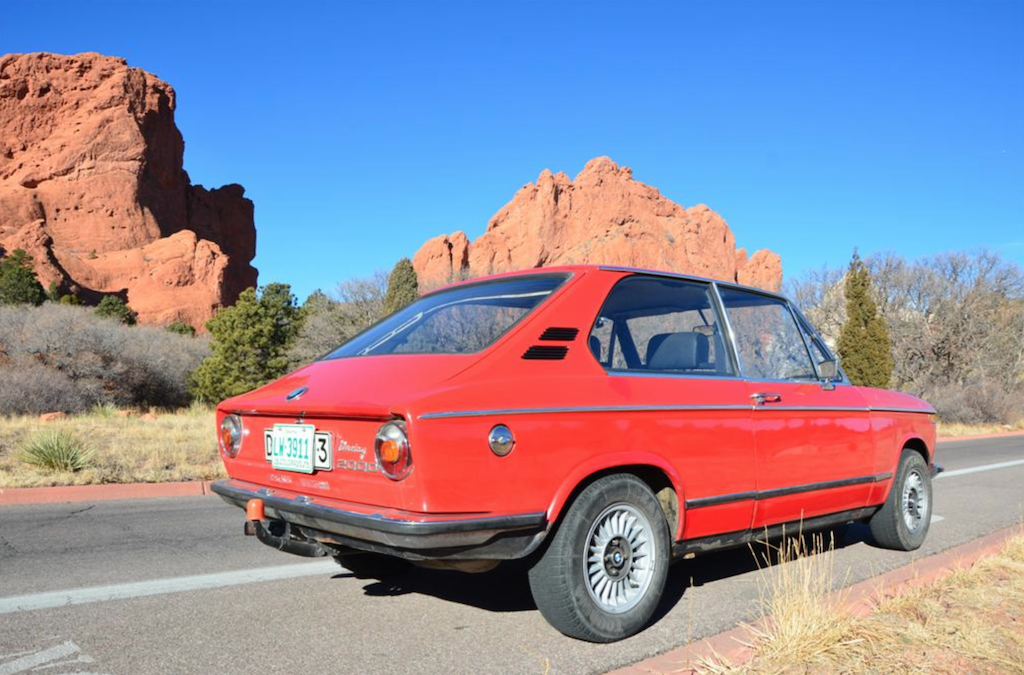 Unfortunately my time has been cut short with my Touring and I must sell. (very sadly!) As you may know, Tourings were never officially imported into the US and are thus inherently rare. There are only a handful of these over here (in my guestimates no more than 20 or 30). They also had a short production run from 1971 to early 1974. These cars are becoming increasingly harder to find, especially a Touring!
…