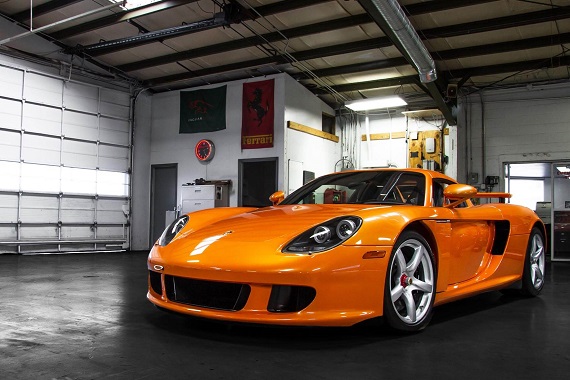 Let's dream a little bit. Through some serendipity there happen to be a couple of very expensive – and special – Porsche supercars currently making the rounds and it seemed as good a time as any to take a break from some reasonably attainable cars and drift into the stratosphere. Over the next few days I have some very eye-catching Porsches to go through and we'll begin with perhaps the most eye-catching of all: a 2005 Porsche Carrera GT with a metallic paint-to-sample exterior done in Arancio Borealis – I think in common parlance it's Pearl Orange. It's said to be 1 of 1 and I wouldn't find that hard to believe. If a standard Carrera GT simply isn't exciting enough from the outside this color will certainly draw all the attention you should ever desire. It sits with a mere 260 miles on the clock, with the current owner claiming to have never driven it – a situation I could not even fathom, but here we are.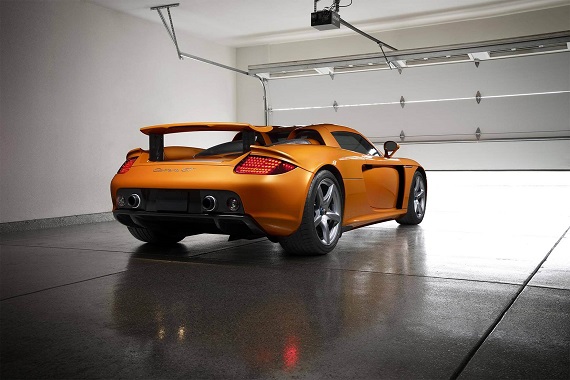 Year: 2005
Model: Carrera GT
Engine: 5.7 liter V10
Transmission: 6-speed manual
Mileage: 260 mi
Price: $1,999,000 Buy it Now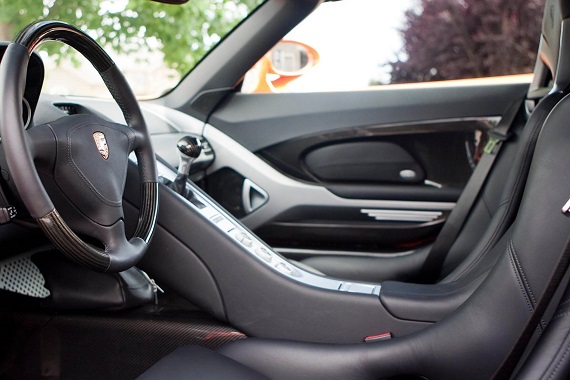 This is probably the rarest of all Carrera GT's on the planet. It has 260 original miles on the car and is the ONLY car Porsche painted Aranacio Borealis (Orange). I bought the car in 2009 from a collector on the east coast and the car now resides in my garage in Sacramento CA. You can see additional pics at my personal web site for the car for my buddies to see. MyCarreraGT dot com The car is as NEW, I have NEVER driven the car. I start and run the car once a week. Was fully serviced last summer. The car is exactly as it was the day it rolled off the assembly line. Maybe you have a new 918, this would make the perfect companion a one of a kind brand new car to have both Porsche's super cars in the same garage?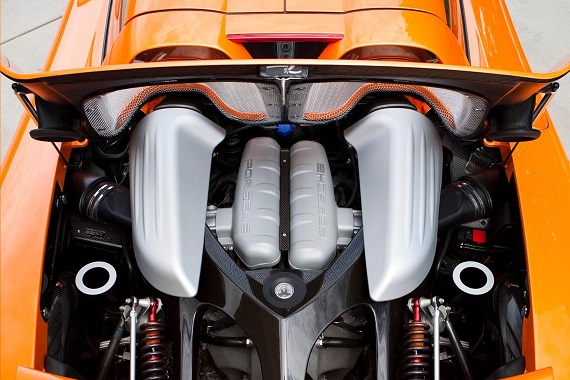 So if I really wanted to be nitpicky the fact that this is a Lamborghini color rather than a Porsche color is somewhat off-putting. After all, Porsche and Lamborghini seem nearly polar opposites among car manufacturers. Perhaps there is a Carrera GT out there painted Tangerine or Signal Orange – or any other of the iconic and old Porsche colors. Maybe there even is more than one. I don't know. For me it would make this Carrera GT just that little bit more special. All of that said – and now I will contradict myself – Arancio Borealis is a stunning color. Orange metallic in general seems to work really well as an exterior choice and draped over the lines of the Carrera GT it is sublime. I always have a soft spot for orange Porsches and this one very quickly moves to the top of the list.
-Rob