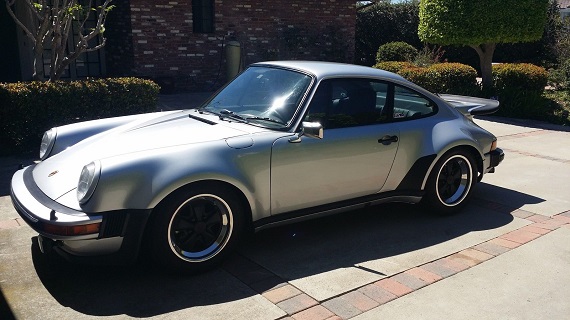 The current 911 Turbo is a pretty luxurious car. Fast as just about anything, but still quite luxurious and refined. The same goes for pretty much any 911 and most modern cars in general now come with a standard of luxury that far outstrips their classic counterparts. In that regard, it is unsurprising that many classic performance cars are so prized today. They aren't prized so much for their performance since nearly any modern machine easily will outperform them, but rather for their feel and connectedness between driver and machine. In many ways it's a nostalgic longing for simplicity, but there is a fair bit of truth to the disconnection created by the technological sophistication found in any modern car. Nostalgia can make a classic car VERY expensive. For our perusal here is just such a car: a 1975 Porsche 930. MY 1975 marked the debut of the turbocharged 911 and even though they stood as the top-of-the-line 911 of their day, relative to today's machines they remain an austere and simple performance machine. Only 260 hp, but also only around 2600 lbs to move around. For those looking for the purest and most original expression of the iconic 911 Turbo these are the place to start.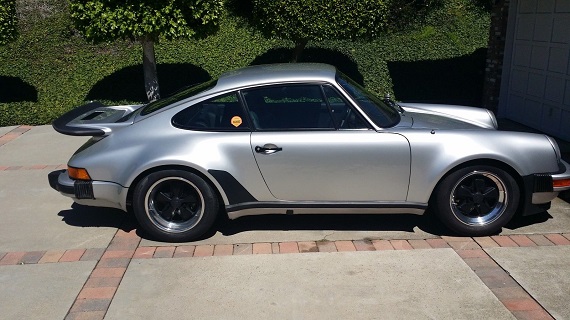 Year: 1975
Model: 911 Turbo
Engine: 3.0 liter turbocharged flat-6
Transmission: 4-speed manual
Mileage: ~70,000 mi
Price: Reserve Auction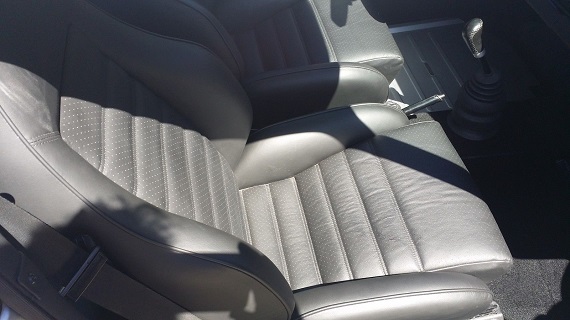 matching number, rotisserie restoration, nuts and bolts. Engine, transmission, suspension, brakes, electrical and all other mechanical work performed by Wayne Baker Racing i.e. Personalized Autohuas San Diego, Ca. Body and paint by Sacio Ent. and interior by Autos Int., Escondido, Ca.. Car is close to as new. Engine, transmission, and other major components are original and correct to care with correct date stamps. Car has original Tea tray with the small air inlet. Correct headlight washer snorkels, metal turn signal stalks, original Blauplunk Bamburg radio with equalizer, original Bischoff muffler and a few other unusual items original to the car. This car is very low option and was built to go fast. Although the car only has about 120 break in miles and is thus limited 4k rpm it pulls strong and sounds amazing. Very intoxicating. The vehicle is very light, easily moved about the garage with one hand, my guess is 2,400 to 2,500 lbs. I calculate a top speed well in excess of its factory claimed 155 mph.

This car is serial number 233 of about 260 made. Less than a dozen in the USA and supposedly less than 100 worldwide left.

Notable flaws and submissions. First everything that is a wear item has been replaced, shocks, tires, rubber trim, bearings,brake pads etc. Too much to list. The body gaps in the front fenders need to be adjusted by a few mm. Left fender is off slightly to the headlight ring. The rear tea tray is minutely off, more due to the fact that it is a fiberglass and steel frame part and there is mfg. variability in this body part. A small 3/4″ scratch on the right fender, easily repaired. Front windshield is original and has about 70,000 miles on it. If I were to keep the car I would replace it. It was a toss up call at time of installation. Wheels are not original, 15″ diameter in 1975 was the only choice. I went with the 16″ as on the 1976 models. Handbrake plastic is original. Clock is not currently working. Seat belt latches need to "press" stickers" Missing 1 of the original engine bay stickers. Missing Owners manual. Have tools and original tool bag. Large file of service history going back to 1985 and C of C… I can get underside shots as well for serious buyers. Underside is as nice as top side fyi…. I am sure I missed something. Obviously with a vehicle of this price an inspection is expected and welcomed. Thanks for looking…..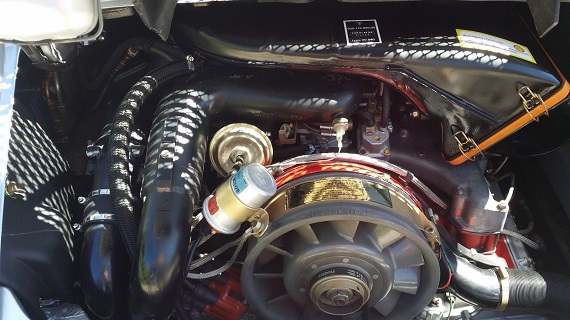 This 930 looks fantastic, even in Silver, and these are incredible cars, but at this sort of price and given the long term collectability of an early 930 we are in need of a bit more information. For starters, since the 930 debuted in the US for MY 1976 then this must be a RoW model (which also explains the Turbo badge rather than the Turbo Carrera of the US cars), but the seller has made no mention of the early aspects of this 930's life nor when it came to the US. Perhaps that information is not available, but some history would go a long way in establishing some provenance for this car. We could do with more and better pictures as the current assortment appears somewhat random and the lighting isn't terribly good. There are also a few items that are incorrect or not working that I would expect to be addressed with this sort of asking price. So it sits with a lack of bids and I would expect it to remain as such until the starting bid is lowered or these issues are addressed. But there's no doubt that this should be a very valuable car. Prices for a '76 Turbo Carrera have shot up dramatically and I can only imagine a '75 would garner even greater demand.
-Rob