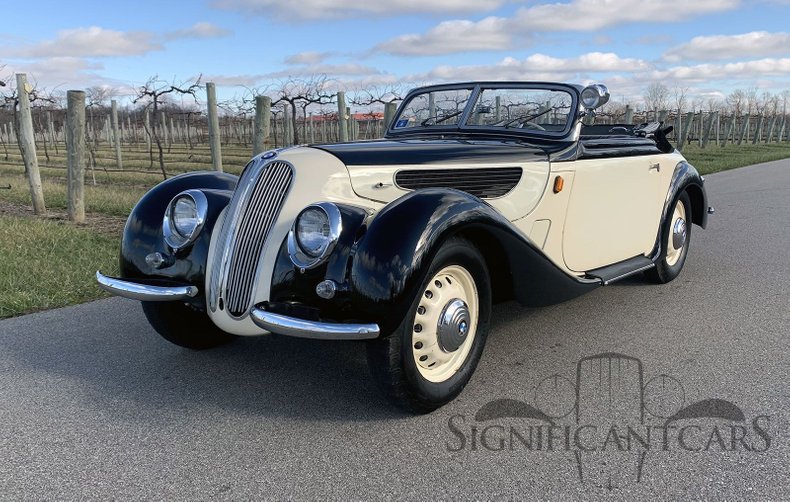 Pre-War cars aren't often featured on these pages; for Germany, the number of available machines manufactured before 1939 just isn't huge compared to some other countries. That's because in part the image of the modern nation of Germany rising like a Phoenix from the ashes of World War 1 to become a nation of drivers was entirely a construct of the Nazi party. If anything, pre-World War 2 Germany was a nation of riders, as motorcycle ridership far outstripped automobile ownership. Hitler spent considerable resources not only building the Autobahn, but in advertising its success by having cars do loops up and down the road while cameras filmed. By the time the German economy had rebounded to the point where people could actually buy cars and companies had the productive capacity to provide them, material shortages due to rearmament meant established companies like Daimler-Benz and Auto Union – fresh from their victories in international Grand Prix races – could not deliver cars to meet the demand. Imagine how it was for an upstart company like BMW, then, who struggled to put together a race program based upon its sporting 328. Yet achieve success it did; while BMW failed to get the headline attention of the Silver Arrows, the 328's success drove sales of the more pedestrian 326 sedan, and the 327 cabriolet model which was derived from it. Light, nimble and quick, they were driver's cars in the great tradition BMW has come to be known for since. But since only around 1,400 were manufactured in Germany before the War and how many survive today is far short of that number, they're pretty rare to see today. And, generally speaking, if you want to get into a nice one your bank account better have a quarter million dollars that you're ready and willing to part with. Today's example is a lot cheaper than that, but it's also in need of some freshening – and it's not completely original. Let's take a look:
CLICK FOR DETAILS: on eBay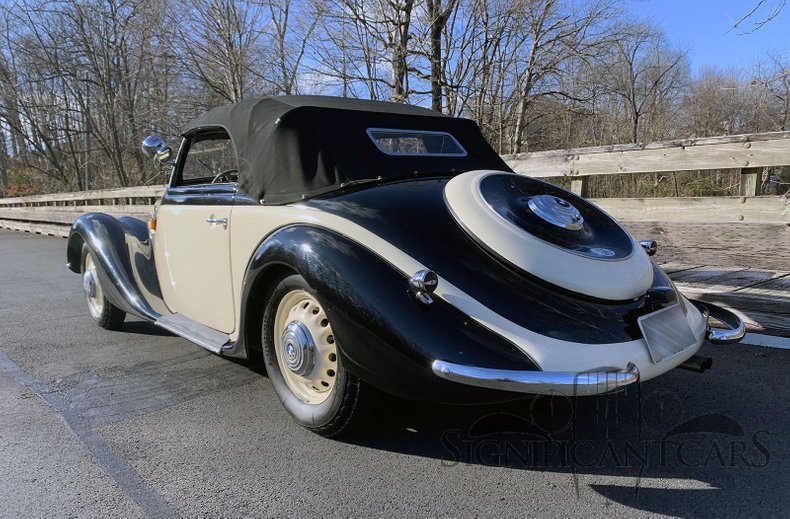 Year: 1938
Model: 327 Sport Cabriolet
VIN: 73731
Engine: 3.2 liter V8
Transmission: 4-speed manual
Mileage: 15,700 mi
Location: Indianapolis, Indiana
Price: $165,000 Buy It Now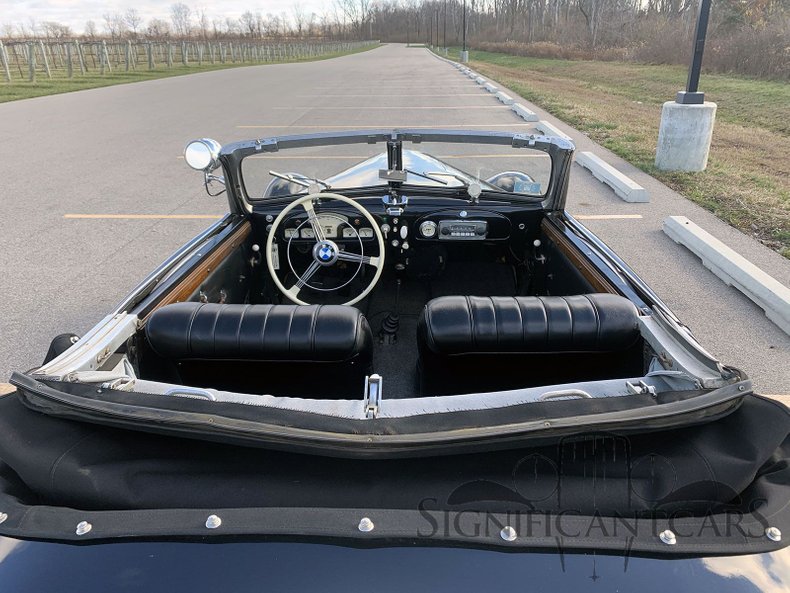 This exciting example was delivered on December 13, 1938 to the Michel BMW dealer in Stuttgart finished in Grey with Dark Blue Fenders, Hood, and Interior according to the BMW Mobile Tradition. Its history afterward is unclear until it was purchased in Europe in the 90's by a retired BMW Dealer out of Southern California. The car was complete but without its engine and transmission. This suited him well as he wanted to prepare the car for long distance touring on the Continent. The car was fitted with an engine and gearbox out of a BMW 503, which is far more powerful than either of the stock 6 cylinders of the 30's, and he wanted to keep up with more powerful Post War sports cars on the tours. After having his fun, he brought the car to California and eventually sold it in 2003 to our client. The car had later volvo seats installed for comfort, and a smaller Nardi Steering wheel and in the words of our client "was just tired" from all the touring it had completed. Extensive mechanical work has been performed under current ownership including having a more reliable set of weber carburators installed, although the original Solex's and air cleaner are still with the car. A correct set of 327 Seats was sourced and reupholstered in leather as well as the door cards, and other trim.

The car runs and drives extremely well, and is to be frank one of the fastest Pre-War cars I have ever driven, and I have driven some pretty powerful Pre War cars. It starts right up, runs smoothly, accelerates with a growl, and pulls strongly through the gears. I would expect this car to get to 100 MPH pretty easily, I stopped at about 70 and was only at about 2800 RPM. All the gauges and lights work properly. It handles briskly, and is an absolute joy to drive. The car presents well from 5 feet but has some cosmetic issues pictured here- that could be addressed to take the car to the next level. Luckily most of the parts to do so are included with the car, as well as the original headlights, and some other bits. If you, however, are looking for a car to take on Tours- such as the Colorado Grand-I would leave it alone and enjoy the ride! This is a turn-key example, fully prepared for such excursions.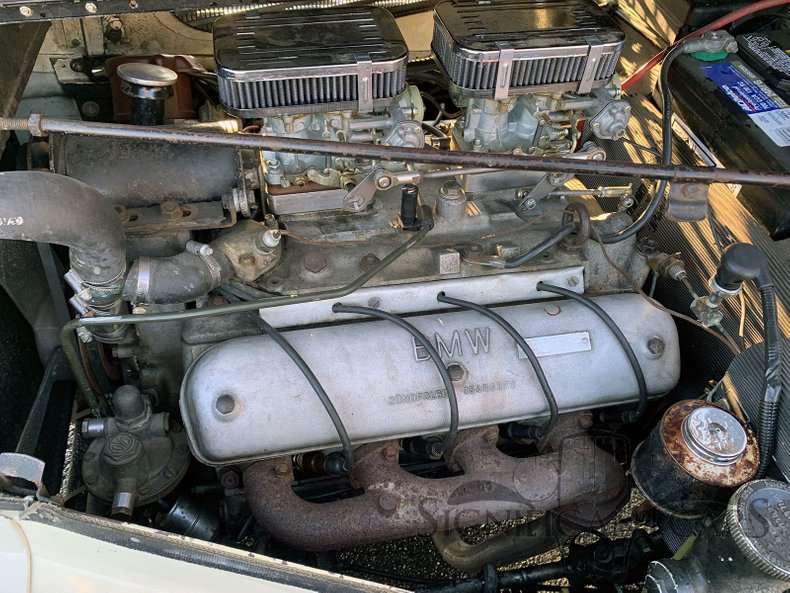 It's a pretty interesting choice to slot a 3.2 V8 from a post-War BMW into this pre-War chassis, since both are so rare. Coupled with some Webers it should make a pretty nice driver, though if originality is your thing it's gone out the window. The car presents well enough, but a close inspection shows it's pretty rough around the edges. To get it right will likely cost a lot, and at that point you're right up to my $250,000 figure before the jump. Considering the fairly modern cars that are now trading at that level, this one is a lot more rare and (arguably) beautiful, but it's also not what tech bros are really looking for. Still, in an ideal world I didn't have to pay for I think I'd rather have this than a Z8. Better yet, both!
-Carter