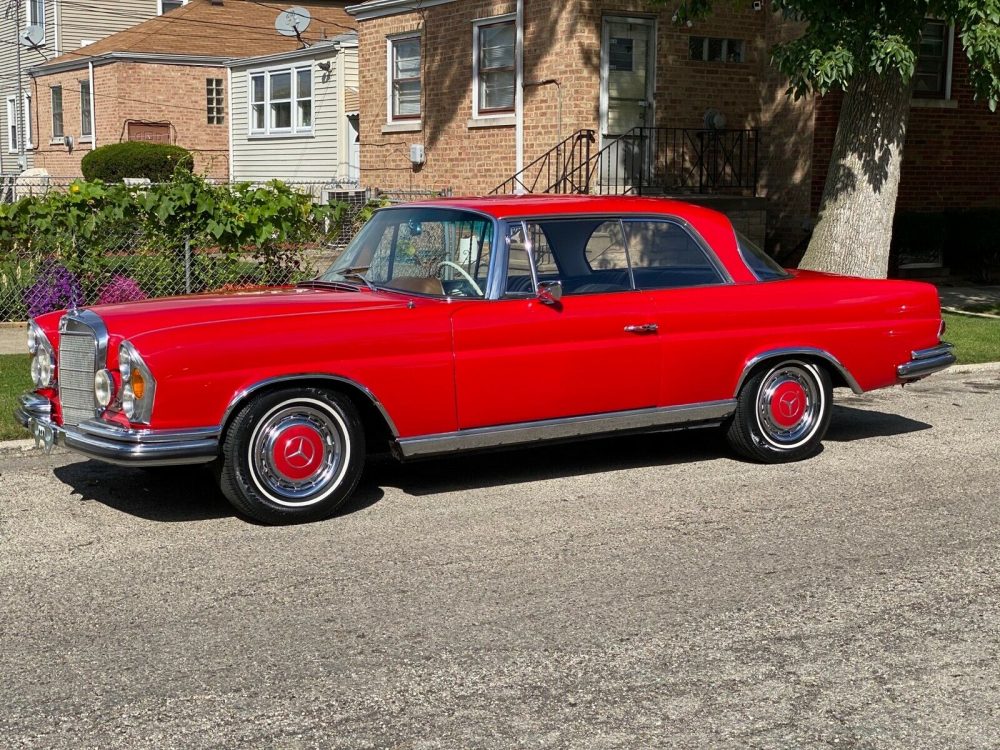 I'll put almost any Mercedes-Benz from the golden era of the 1960s up against other car from that time period and say it was better. There is a very distinct feeling when you open the doors to one of these cars and it usually says to you "this feels different." Everything is heavier, thicker, and more robust. Plastic? Very little if any. This is a car made of wood, leather, and steel. You pilot them as much as you drive them. Chances are, it is going to outlast you if cared for properly. Today, we have one of those cars.
This is a 1964 Mercedes-Benz 220SEb coupe. That unofficial lowercase 'b' is very important as it signifies this is a fuel-injected inline-six car rather than a twin-carb of the standard 220SE. Not that the dual carbs are bad, but rather the fuel-injection system is much easier to live with and of course much smoother. This car in Chicago is finished in a wonderful shade of red with the matching hubcaps, a black leather cabin, and that all-important wood instrument cluster binnacle. Just to add some more goodness, it's a sunroof example as well and has a four-speed manual gearbox. What isn't to like?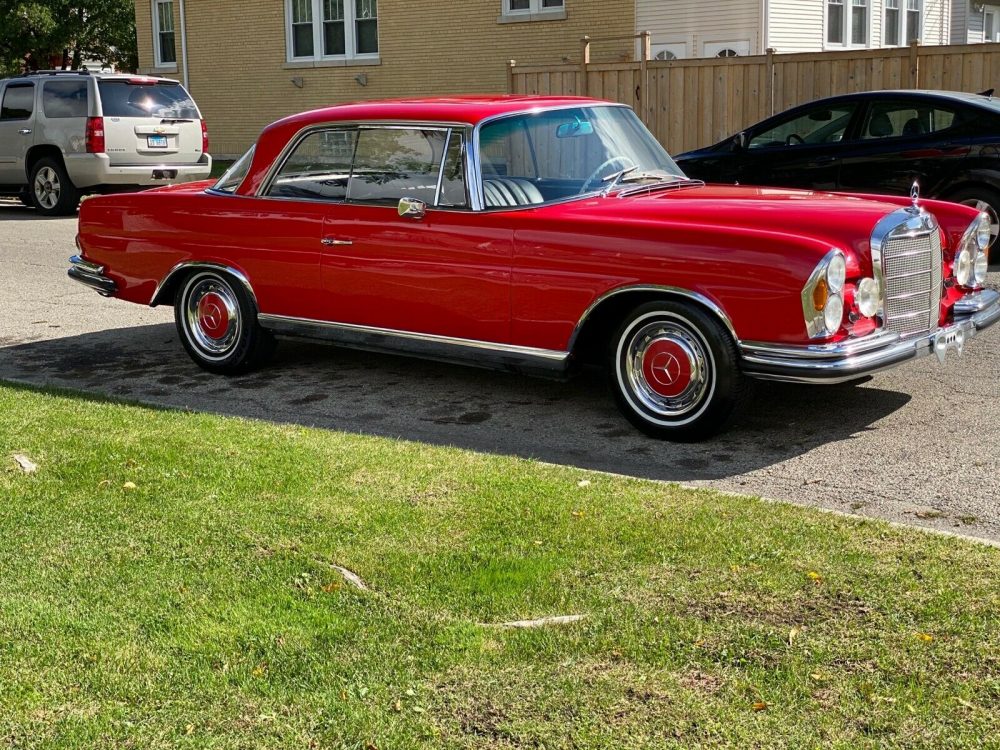 Year: 1964
Model: 220SEb Coupe
VIN: 11102112055423
Engine: 2.2 liter inline-6
Transmission: 4-speed manual
Mileage: 47,000 mi, TMU
Location: Chicago, Illinois
Price: Auction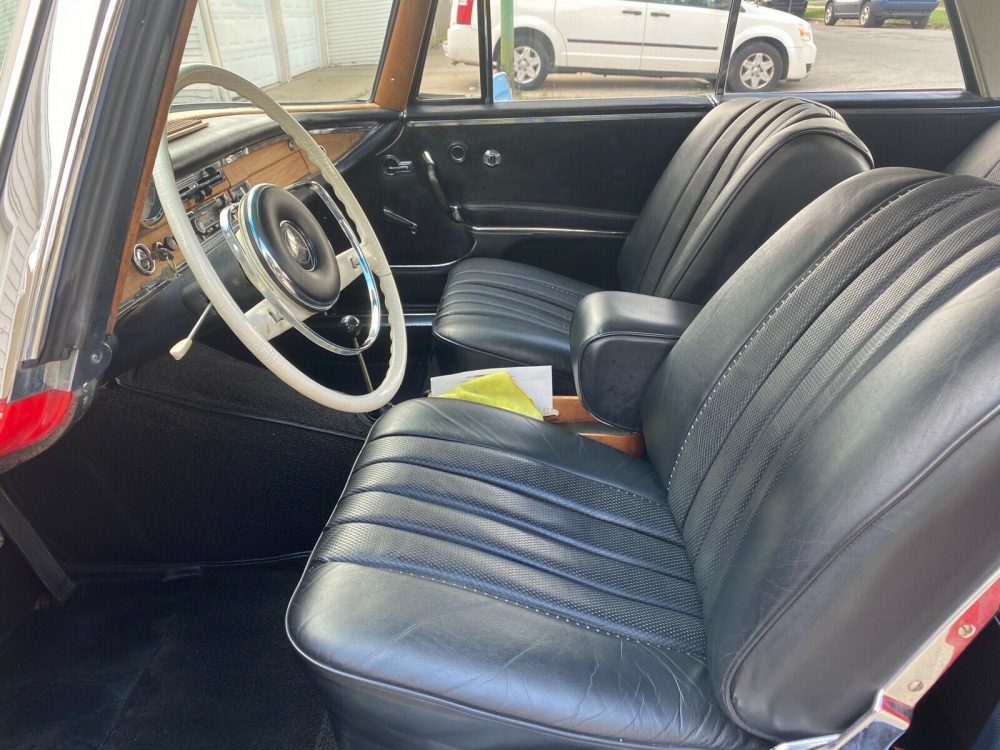 About this vehicle
This 1964 Mercedes-Benz 220 SEB Coupe is an original. The owner has had it for 2 years. The vehicle runs great and is mainly used for weekend drives.
Seller's Notes
Everything working in proper order equipped at all factory options in that year Sunroof 4speed painted hubcap White wall tires I hate to let it go selling due to medical illness
Vehicle Details
1964 Mercedes Benz 220se 2door coupe sunroof 4 speed manual family owned since over 35 years garged kept non smoker mechanically sound runs and drives for spectacular this is a true example of Mercedes engineering at its finest a real head tuner absolutely stunning red exterior Black MB Texinterior

Ivory steering wheel European spec car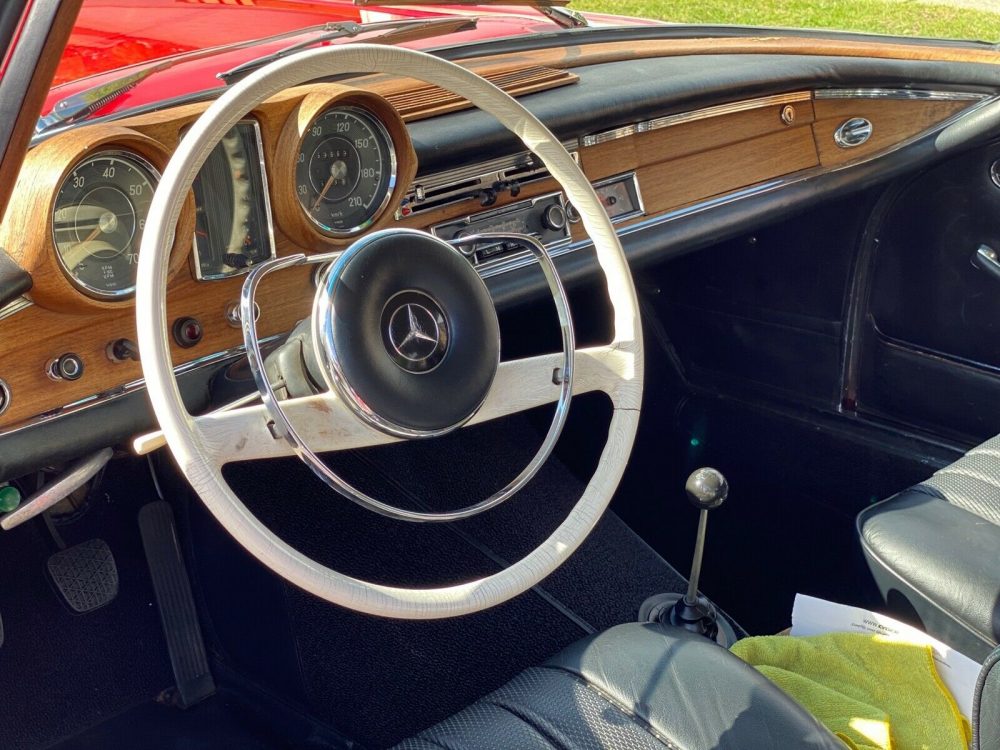 As much as I love the W111 coupe, you have to know what you are getting into with these. They are very much a cruiser for an occasion, and not at all a car that you'd want to try to drive everyday. They drive much bigger than the look and feel twice as heavy as they are. Even the steering wheel feels big when driving them. This is an "ice cream on Sunday evening with the grandkids" car, not a "backroads curve carver" in any sense. As for this example, it was probably painted at some point by how fresh it is and that leather looks awfully new to be original. The wood has almost a matte finish in it instead of the glossy burl, and even the carpets look newer. Sadly there are no shots of the engine, so a lot of due diligence is required to make any kind of decision on this one.
The sky is the limit on these depending on how nice you want to get. A half decent drive that needs some things can be had under $30,000, while the really nice ones and restored examples are double and triple that number. I think the paint on this car will sell it easily and it is probably going to go north of $40,000 if it isn't a mess mechanically. Worth it? Well, they aren't getting any cheaper.
– Andrew