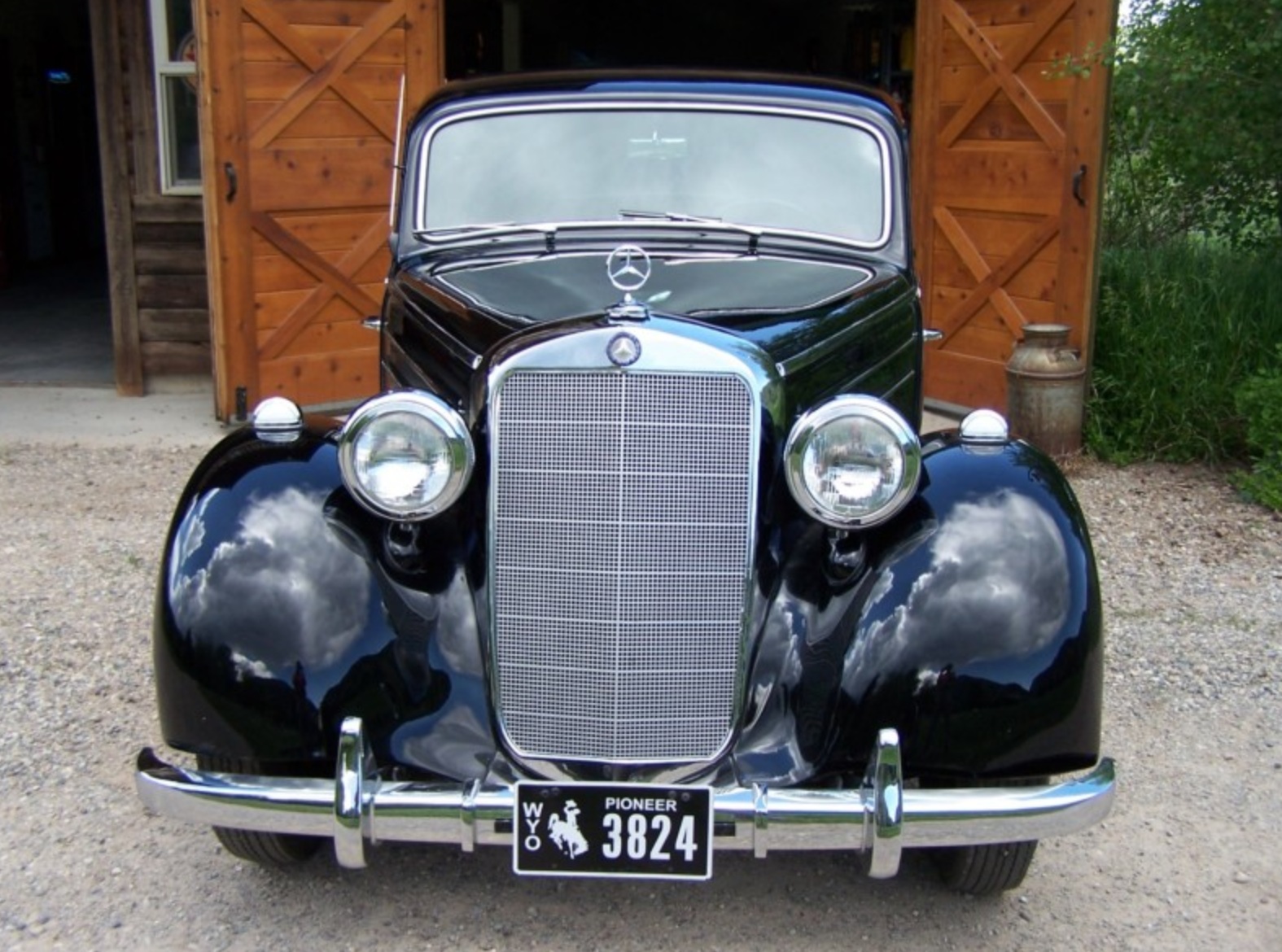 By the mid 1950s, industrialized nations had made good strides towards reorganizing civilian manufacturing in the aftermath of World War II. This was also the time at which new automobiles started appearing on the scene. The 1955 Chevrolet, Ford Thunderbird and Hemi powered Chryslers were vehicles consumers were eager to clamor up. Over in Europe, things got off to a slower start naturally, but in an amazing twist of fast, Mercedes-Benz began producing new models at this time.
By the time 1953 rolled around, the 170 was on its last legs, as this was the year the W120, or Ponton as it is affectionately known, was introduced. However, this was the car that kept Mercedes alive in the aftermath of devastating destruction. These cars were used in rather austere trim during the war, but post conflict, gained a bit of luxury about them, as we see here with this DS model for sale in Wyoming.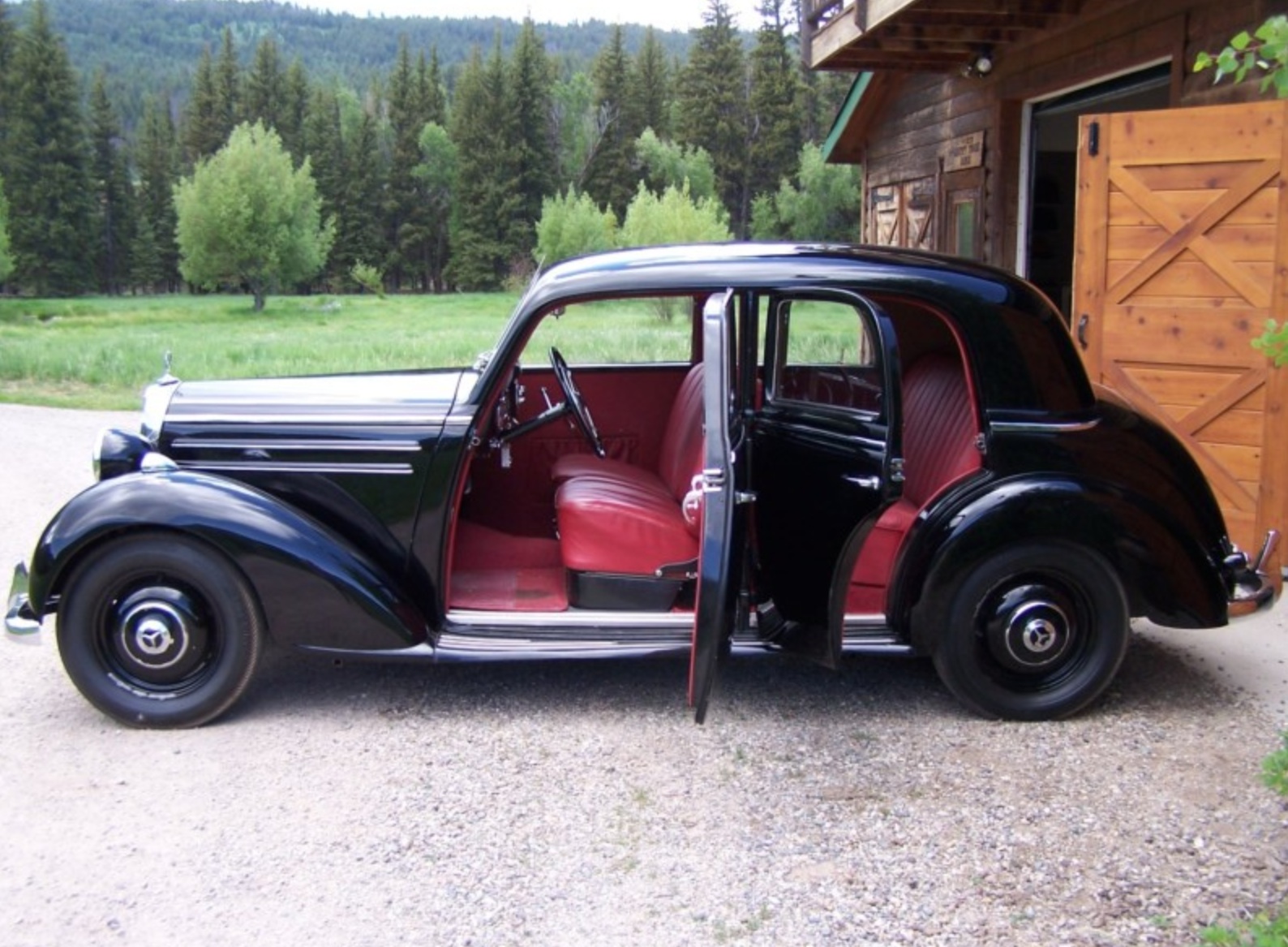 Year: 1953
Model: 170DS
Engine: 1.7 liter inline four diesel
Transmission: 4-speed manual
Mileage: 80,000 miles
Price: $35,000 Buy It Now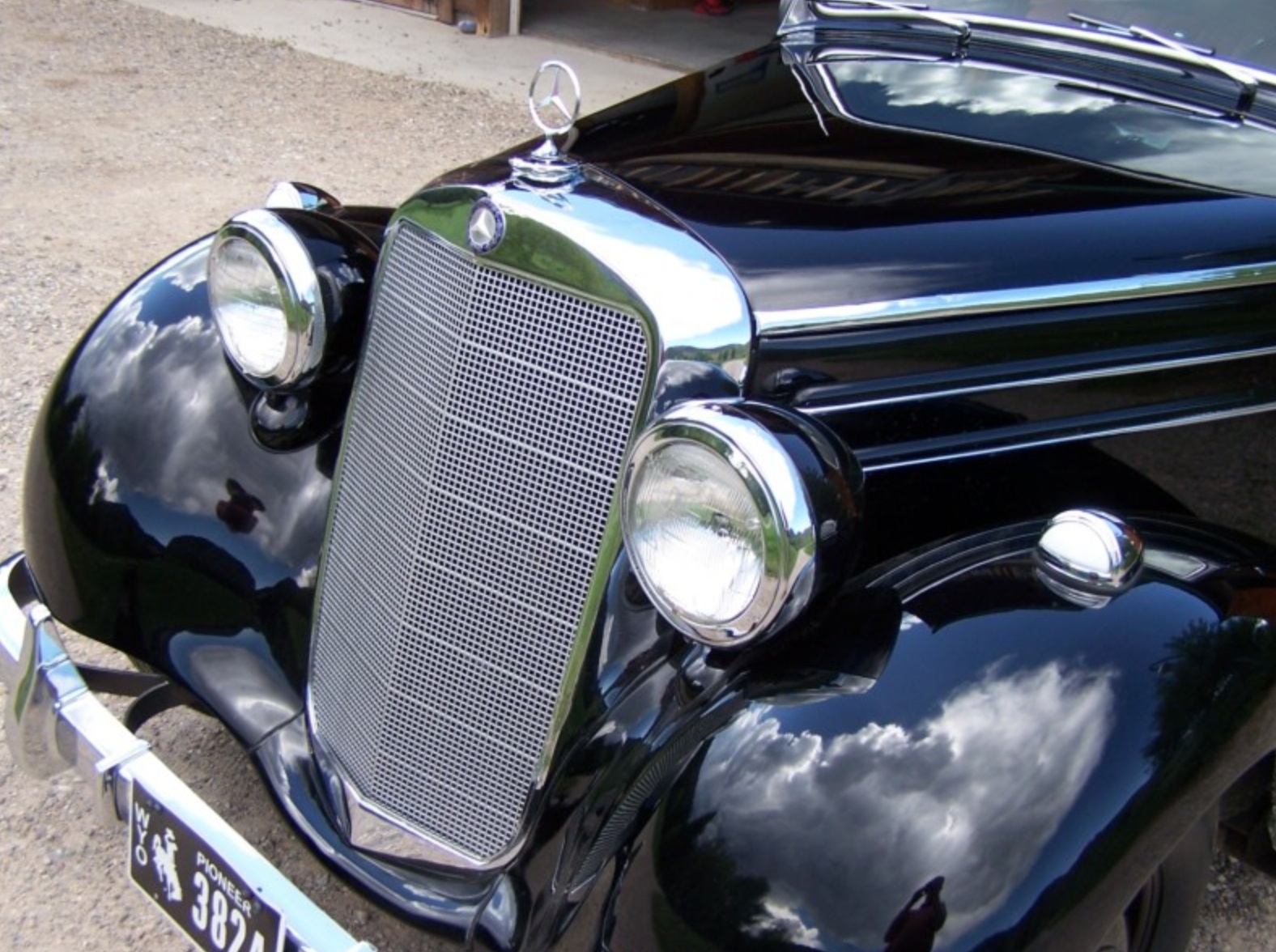 Mercedes Benz made this model from 1936 to 1955 as it was the only body style they had after WWII. This particular model, 170DS was made in 1952 and 1953. The D is for diesel and the "S" was to indicate the leather and luxury trim which includes the beautiful wood on the dash, windows and doors. All the wood is beautiful, no cracks or peels and it shines like new.

This car was owned for years by the owner of an automobile restoration business that specialized in interiors for Mercedes, Rolls, Bentley and other high end cars. This was his personal pet and was taken to shows and used be Mercedes for special events. You will not find a nicer one, I know because I looked for 30 years before I discovered this in the owners estate. Along with the car came numerous service manuals, and even the original owners manual.

It is time for a new enthuseit to enjoy my rare find. It is truely an amazing car, BUT slow!! Perhaps 55-60 MPH although the book says 71. (I am at 6000 ft. so at sea level 70 is possible). My phone is available for questions, but being 80, I nap in the afternoon and go to bed early at night! 307 7334791 Charlie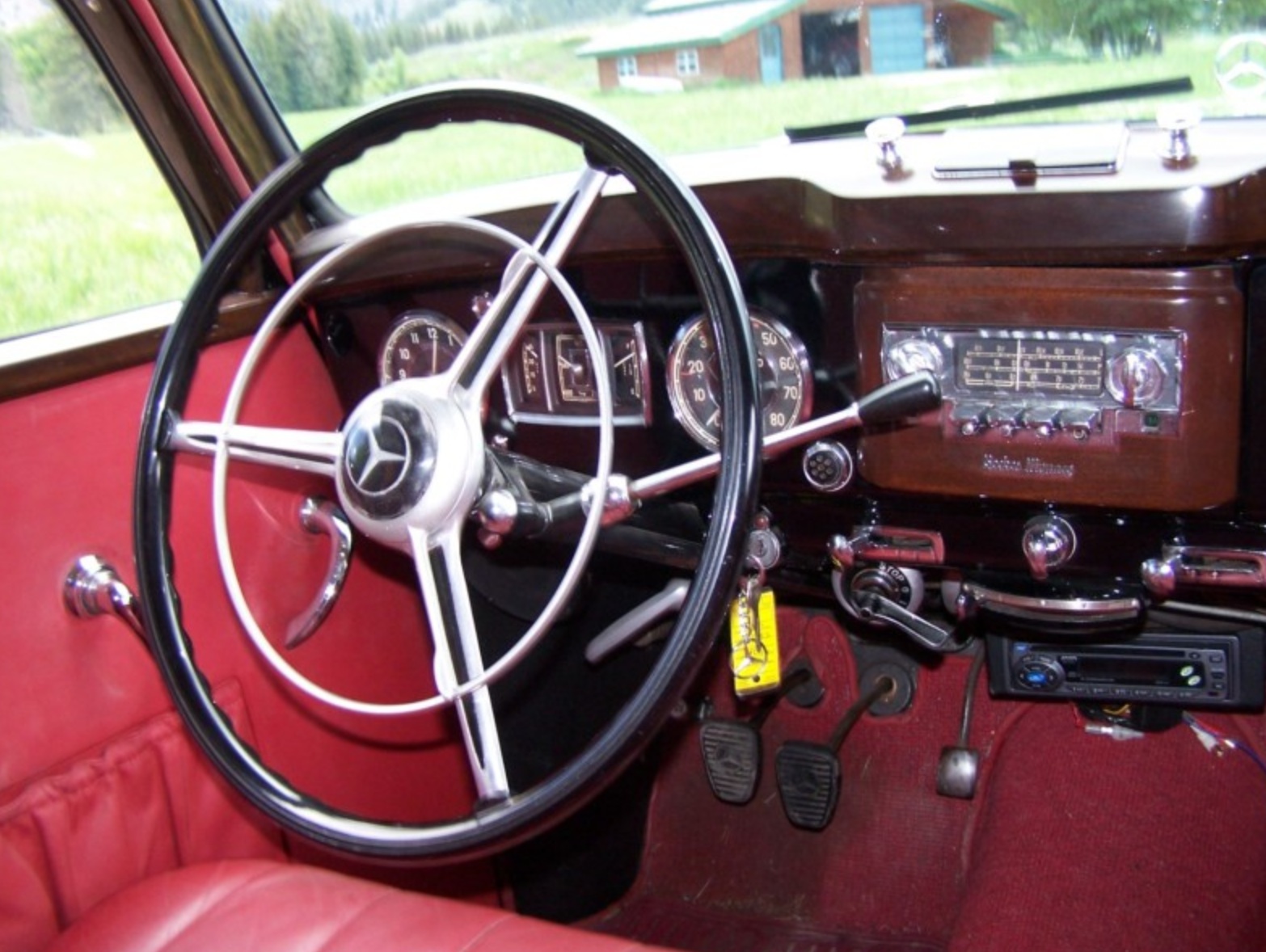 Outside of car shows and museums, you won't see many of these early post war Benzes these days. With the diesel engine, this car is an exercise in patience as you will have to anticipate your moves on the road way in advance given the power constraints. A 170 with the petrol engine of this vintage may run you around $25,000 to $30,000 in good condition. I tend to doubt the diesel engine would constitute a higher value, unless you are in it for the novelty factor given that these were early on in the technology.
-Paul