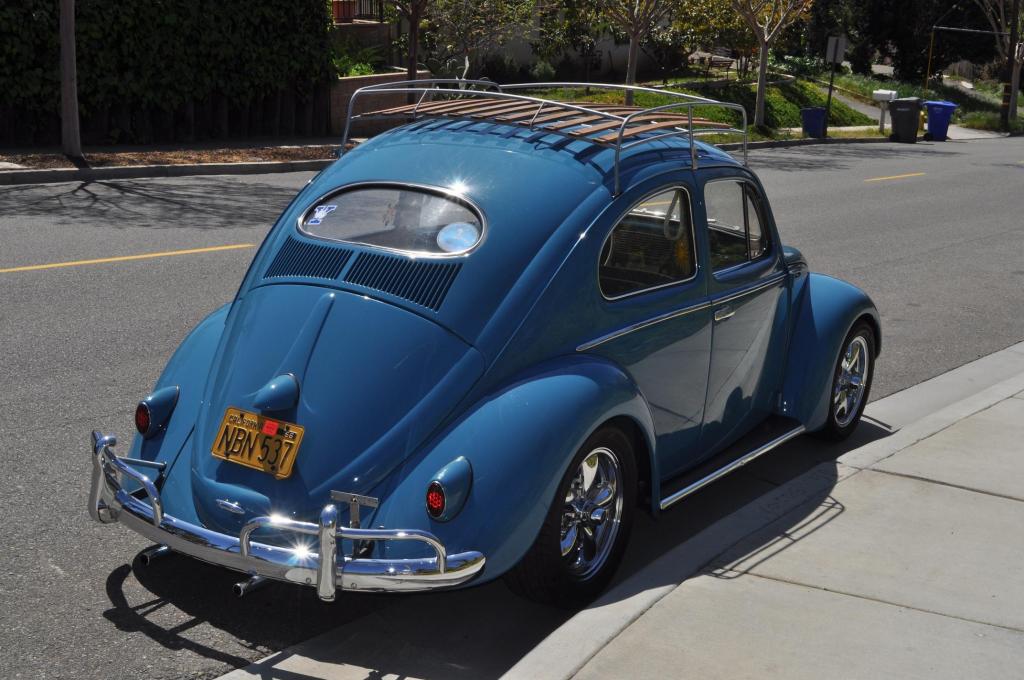 After featuring a couple of nice Type IIIs and a Karmann Ghia, I figured it was about time to seek out a cool Type I Beetle once again. Some people deride the original Beetle for being noisy, slow and not particularly comfortable. I grew up with a 1967 Beetle, and to be honest, once I got to driving age, I didn't give the old Beetles much thought. But every now and then one comes along that grabs my attention. Usually it will be one done up with the Cal Look, like this '57 Oval Window for sale in San Diego.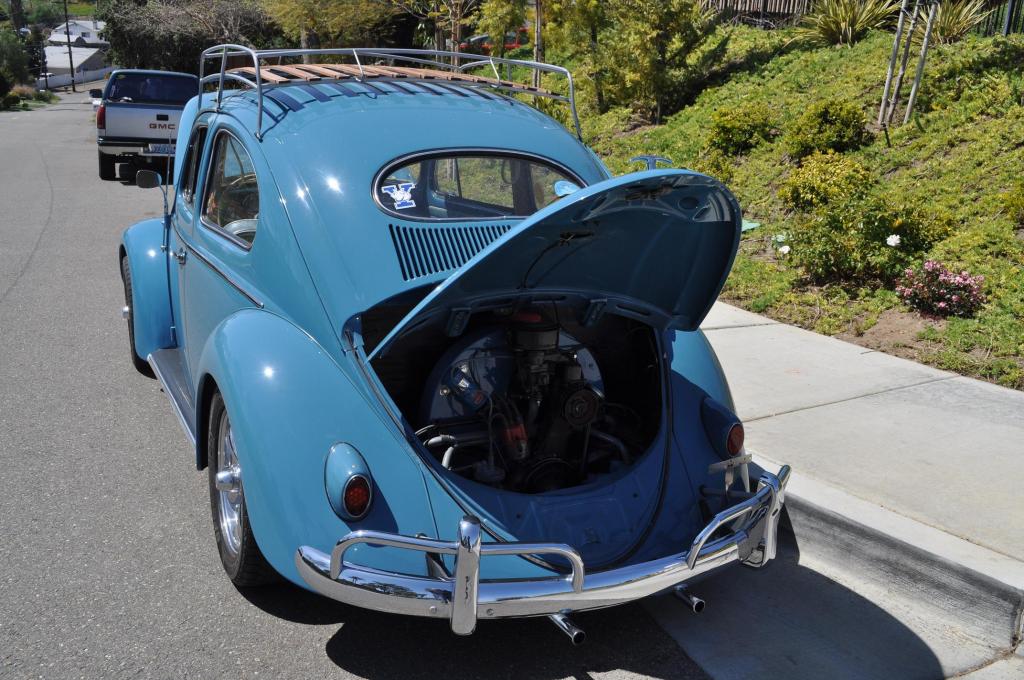 Year: 1957
Model: Beetle
Engine: 1.2 liter flat four
Transmission: 4-speed manual
Mileage: N/A
Price: $17,000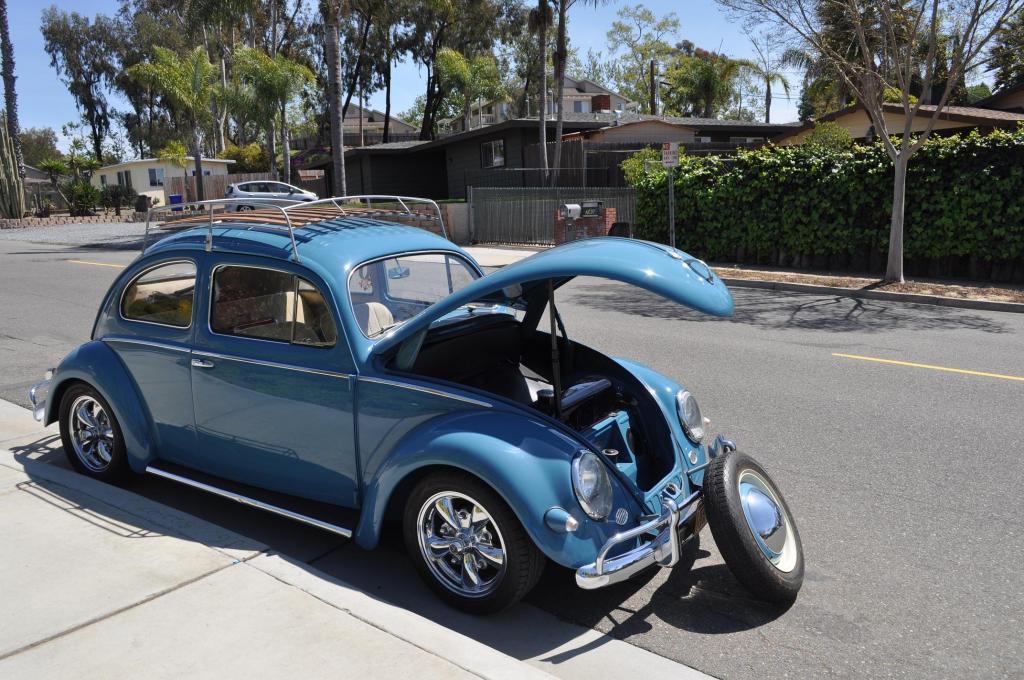 1957 Oval Window
Color – Dove Blue (See picture for original color)
Rebuilt Engine 36hp
Original Plates
I still have the original wheels, which are already painted to match.
I also have pictures of the restoration process and repairs.

Asking $17,000 OBO – Please call or email. Serious Buyers. Cash Only.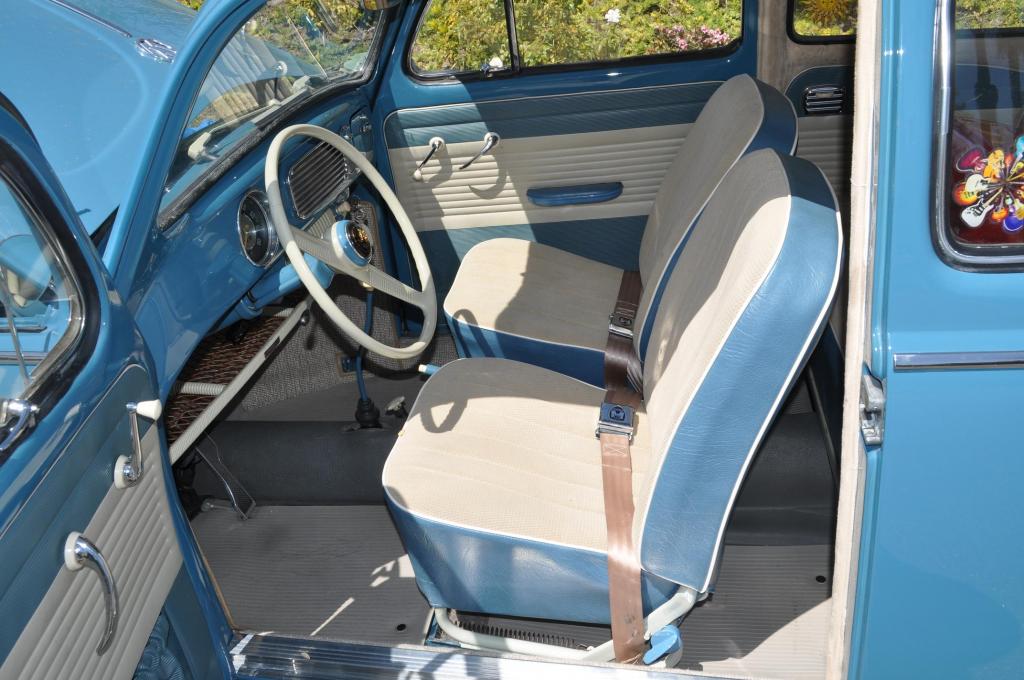 The one thing that annoys me with some Beetles is that they can be over restored. Paint that is just a bit too perfect, chrome that doesn't belong on certain bits and an engine bay you can eat off of. You know the type of car I'm talking about. This Oval Window, though, is just nice enough without being too perfect. The wheels and wood slatted roof rack are a nice period touch, too. It would have been nice if the seller would have given a mileage figure, but this looks to be a pretty honest Bug. The asking price is right in line for Beetles of the period. Really good Oval Windows like this can bring anywhere from $14,000 to $15,000 with really well restored or good quality originals cresting $20,000.
-Paul