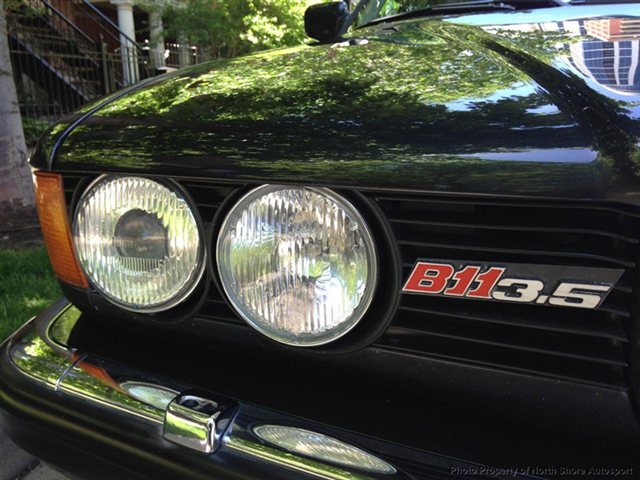 BMW M cars are some of the most sought after performance machines on the road today. But with the proliferation of the Motorsports badge across the entire lineup, what if you want something a little bit more exclusive? Something just a bit more special? Alpina is a good place to start. Not just any other tuner, Alpina works closely with BMW to maintain the integrity of their vehicles which they seek to modify, something they have been in the business of doing since the late 1960s. Unlike many other tuners, they have earned the recognition as an official vehicle manufacturer by the TÜV in Germany, or Technical Inspection Association.
This 1989 B11 3.2, based on the E32 7 series, is for sale from our friends at North Shore Autosport in Chicago. It's one of 332 built, having been imported to Canada via Japan about a decade ago. It has since been federalized upon arriving in the US.
Year: 1989
Model: Alpina B11 3.5
Engine: 3.5 liter inline six
Transmission: 4-speed automatic
Mileage: 84,261 miles
Price: $23,800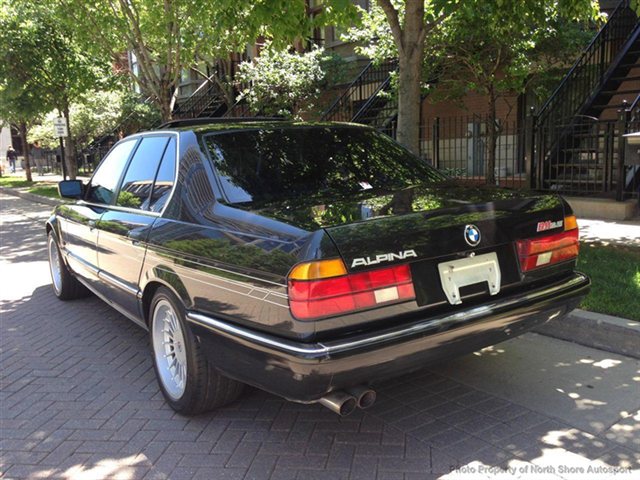 Originally a Japanese spec Alpina and then imported to Canada in the mid 2000s. This is B11 is owned by me, (Frank), personally. I hired a US approved importer from Washington State to federalize this B11, as they were near to Alberta, Canada where I found this unmolested Alpina. It was EPA exempt due to the year, but was still subject to some lighting, gauges and side impact requirements to be in accordance with NHTSA and DOT. This was a painstaking process and was quite expensive. Nevertheless, it is a completely street legal vintage Alpina with low original miles and unaltered original condition.

All original Alpina components are intact and nicely preserved. It does have some paintwork as many BMW's of this vintage were plagued with lackluster paint quality. The hood, roof and deck lid had clearcoat damage and were refinished in the original diamond schwarz metallic. A new Alpina deco set was also installed to replace the aging original pieces. The wheels have also been refinished and are like new. The interior is completely original and well intact. All leather, door panels, dash and headliner are virtually flawless. No rips, tears, sagging or fading. The stereo was removed at some point for a Sony unit & Changer. The wood is real and in good shape, free of any cracking. It has a few spots that are not perfect, but mainly due to the clear finish.

The B11 3.5 boasted a higher performance version of BMW's venerable 3.5-liter inline six-cylinder. Alpina hand built this engine, starting with polished and balanced internals, larger valves, ported cylinder heads, camshaft profile changes, fuel injection recalibration, engine management reprogramming and ultimately a higher compression ratio of 10.4:1, making a healthy 260hp (DIN) @ 5700 rpm. Finally, a free flowing stainless exhaust and a shorter drive ratio of 3.73 make this B11 a much more spirited luxury cruiser than the standard 735i. Unique 17×8.5 & 17×10 staggered Alpina wheels, stiffened & slightly lowered Bilstein suspension help transform this 7-series to an agile sports car, all while maintaining a pleasant ride.

This is a truly unique vehicle and would be an excellent addition to any BMW/Alpina enthusiast's collection. Appointments can be made by appointment and third party inspections can be arranged by calling Frank @ 312.884.1149 or via email: frank@northshoreautosport.com

We do offer financing and can arrange shipping worldwide. Please go to our finance tab above for a complete online application or contact Frank for a shipping quote.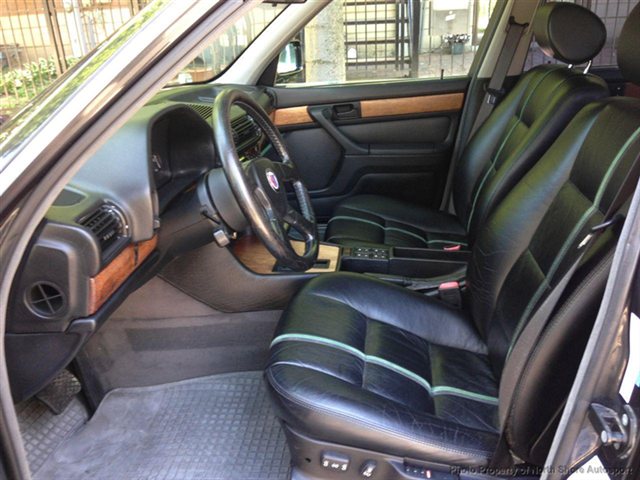 It's no secret that these E32s can be a handful to maintain as they get older, but if there was ever an E32 to preserve, it's one of these Alpinas. Then again, this car doesn't need much more preservation, as the condition and mileage reveal. Alpina made a B12, featuring the 5.0 liter V12 engine, but this B11 with the 3.5 liter inline six offers relatively cheaper running costs and a bit less mass hanging over the front axle. With a bump in horsepower over the standard 3.5 liter BMW lump, it should make for a lively cruiser. These B11s were available with a 5-speed manual transmission, which is about the only thing that would improve the desirability of this car for me.
-Paul