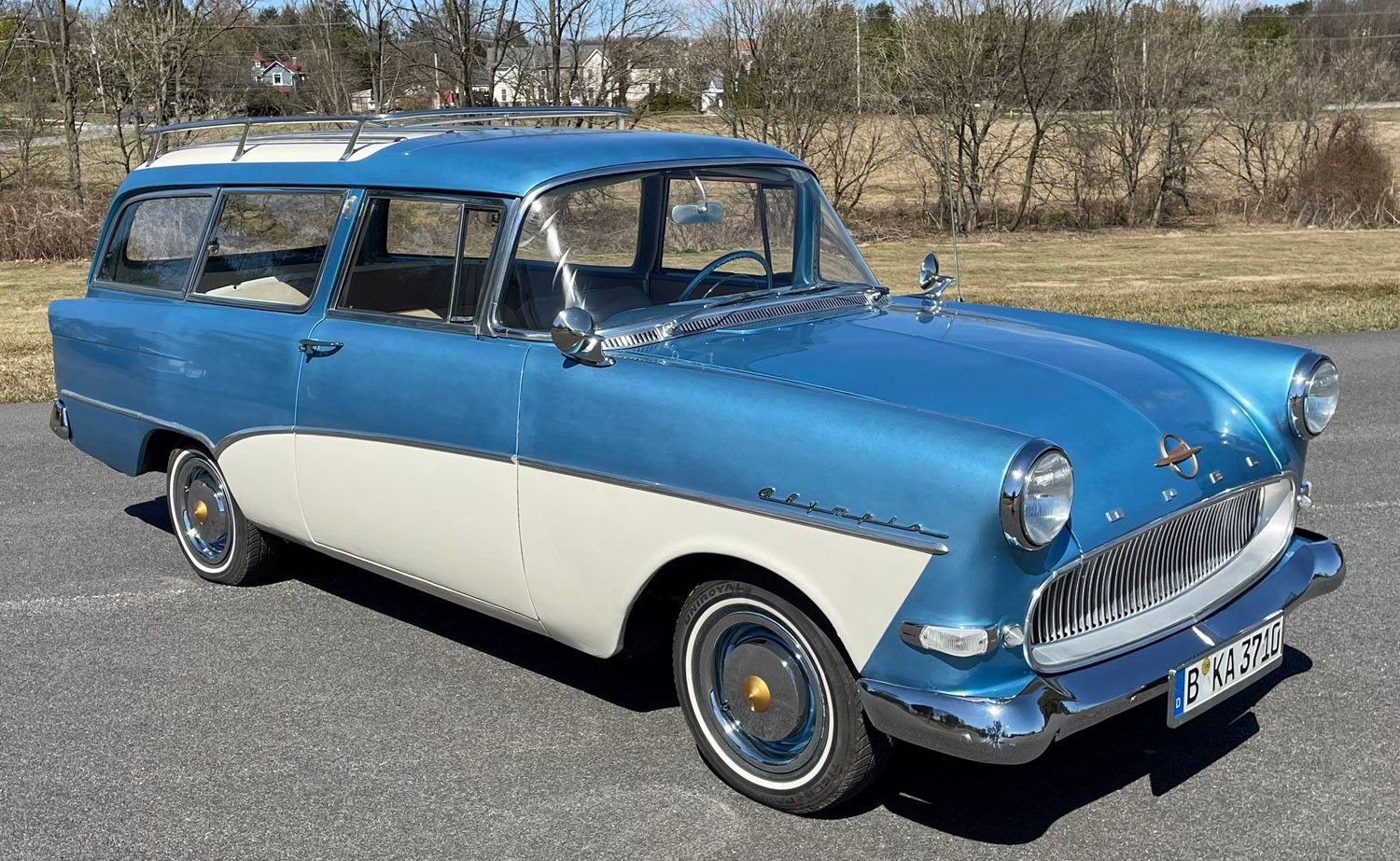 Emerging as if from some Philip K. Dick dystopian version of the future where the Germans ruled America, Opel's lineup in the 1950s broadly mirrored that of its American counterparts – only, in 7/8ths scale or less. The Rekord was Opel's higher-end family car, and it's styling was in large part based upon that of the mid-50s Chevrolet lineup, only trailing behind by a few years. The Rekord went on to mimic a few other GM products in later versions, and the 1959 model year was the last of this body style.
It was available in two or four-door variants, and marketed in the US as the 'Olympia Rekord'. But there was also a wagon version of the Rekord, and that was called the Caravan. There are several different naming conventions on these and technically they're all Rekords, but this one was either called the Olympia Caravan or simply Opel Caravan. Regardless, under the hood was not a thumping V8 but a thrifty four cylinder, and these were sold through Buick dealerships in the US for a while. Today, a relatively top-spec Caravan has popped up for sale: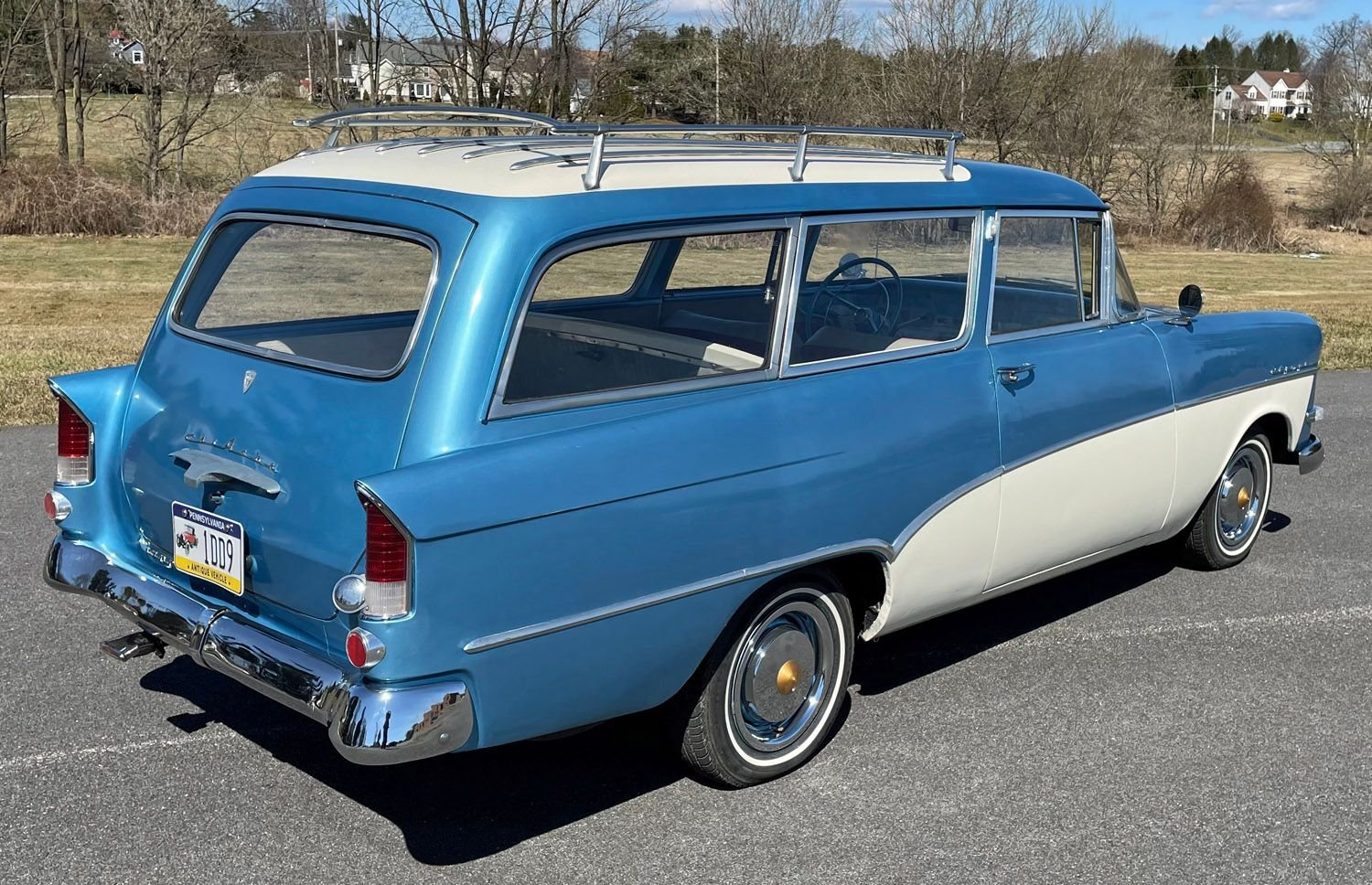 Year: 1959
Model: Olympia Caravan
VIN: N/A
Engine: 1.7 liter inline-4
Transmission: 3-speed manual
Mileage: "2,000" mi
Location: West Chester, Pennsylvania
Price: $18,500 Buy It Now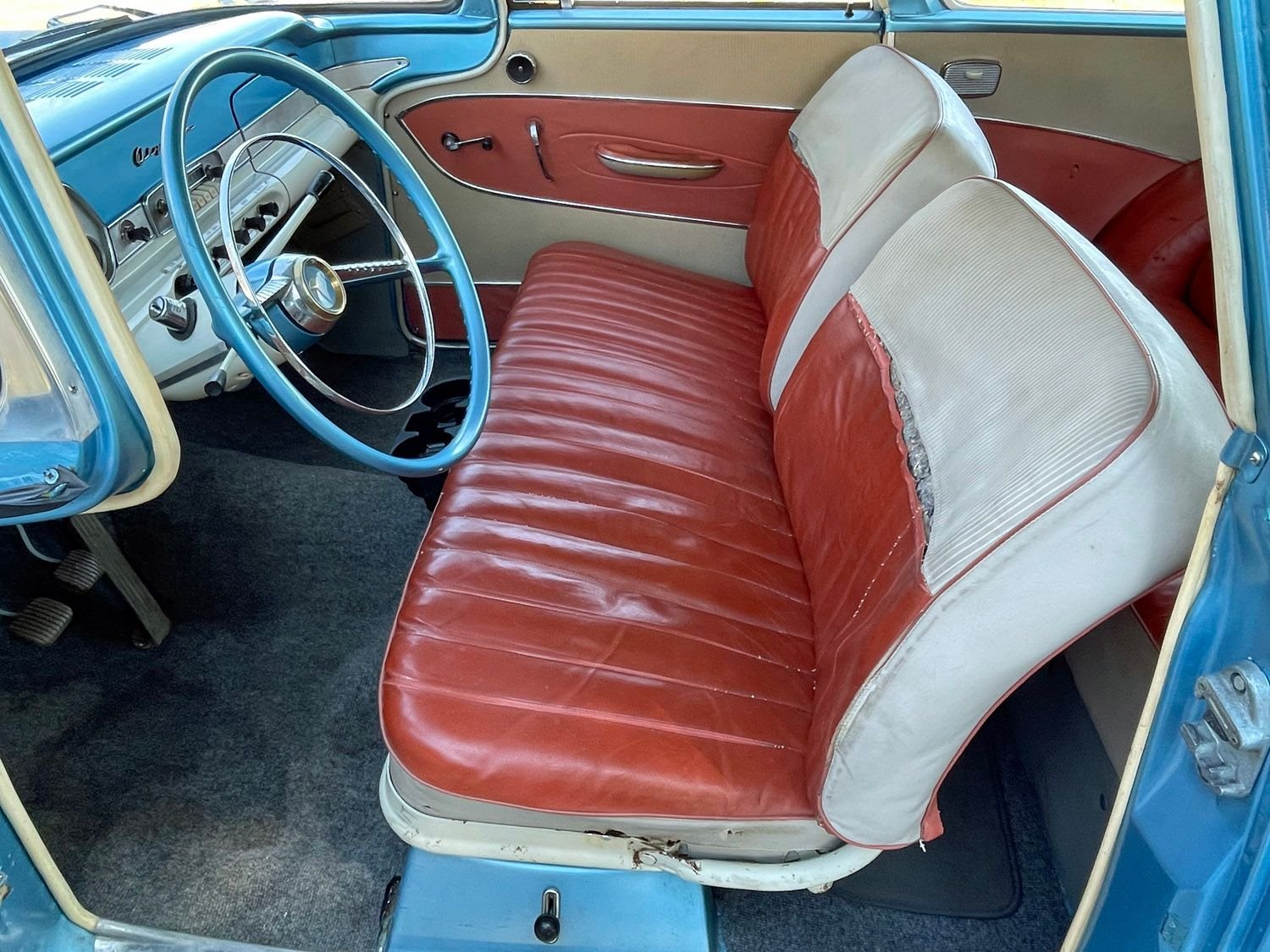 1959 Opel Olympia Caravan 2- door Wagon, super rare, handsome two-tone paint, original interior, 1500 cc engine, 3-speed, roof rack, a German Nomad!
Please call Carlo Connors at 610-505-8612, or email at comoco@comcast.net, or visit www.ConnorsMotorcar.com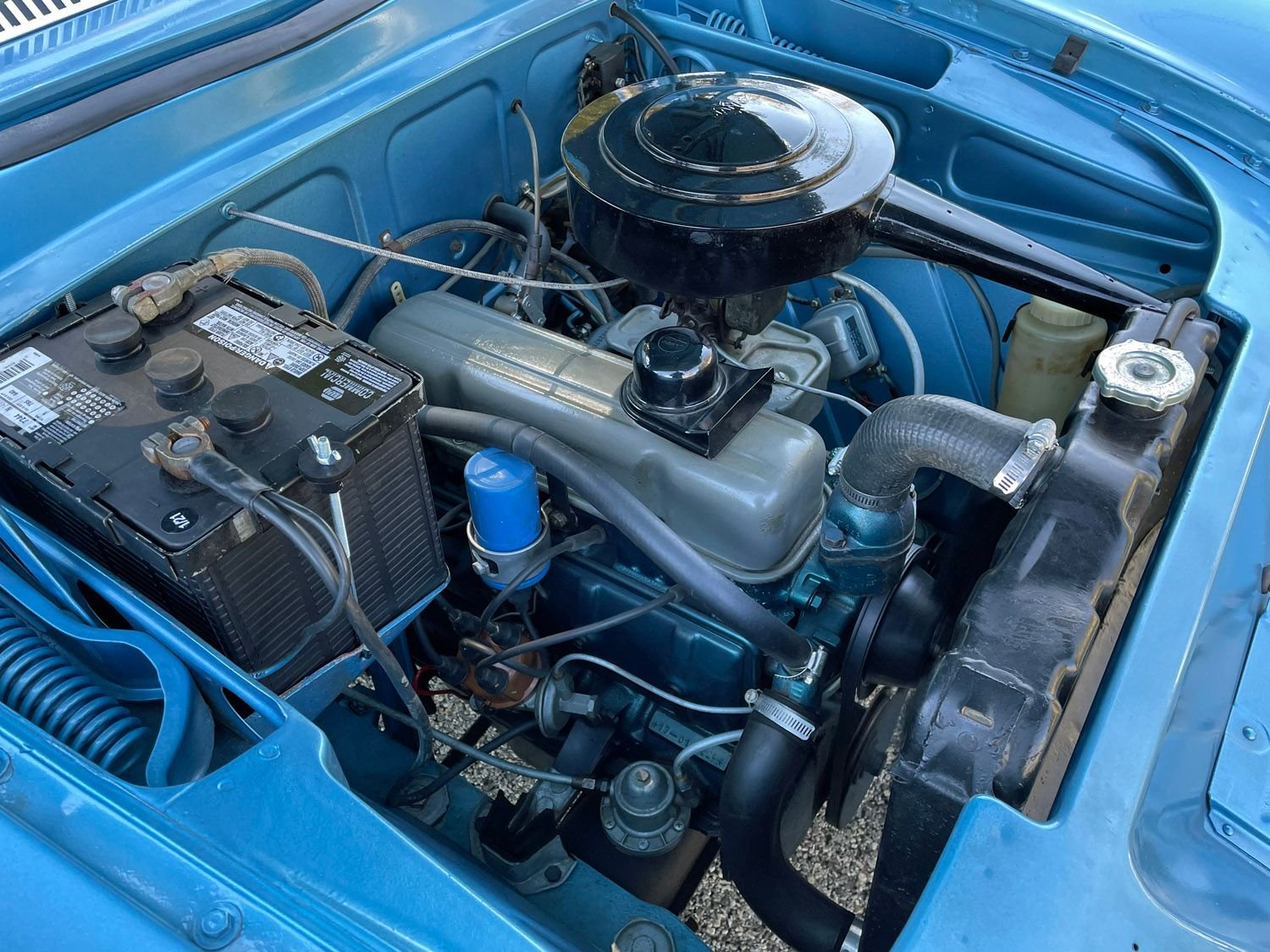 While the dealer claims this is the 1488cc engine, which would be the mid-range motor for the Rekord, the back hints that it may have the optional 1680cc motor, which was only available at the end of production. It doesn't appear to be the correct color pallet, or whoever ordered it was red-blue color blind. The restoration work done appears older but presentable, though you won't be winning any shows with it. Turn up at an olde-thyme American car meet and you'd have more than a few baffled looks, but at the end of the day this is a neat car to see. Is it $18,500 neat? Honestly, for that money I'd get a neater and better proportioned Nomad, personally.
-Carter