Hey there. My excitement sure peaked with I saw this 2002 Mercedes-Benz ML320 finished in its current shade of mint. I thought this was maybe a special order or a designo color given that this shade is no stranger on German cars. I personally love it because I think it is something different without being too garish or offensive as well as being a nice refresher (no pun intended) in the normal sea of earth tones. After all, I've seen factory crazier colors on cars, but sadly I was left disappointed on this one. You can probably guess why.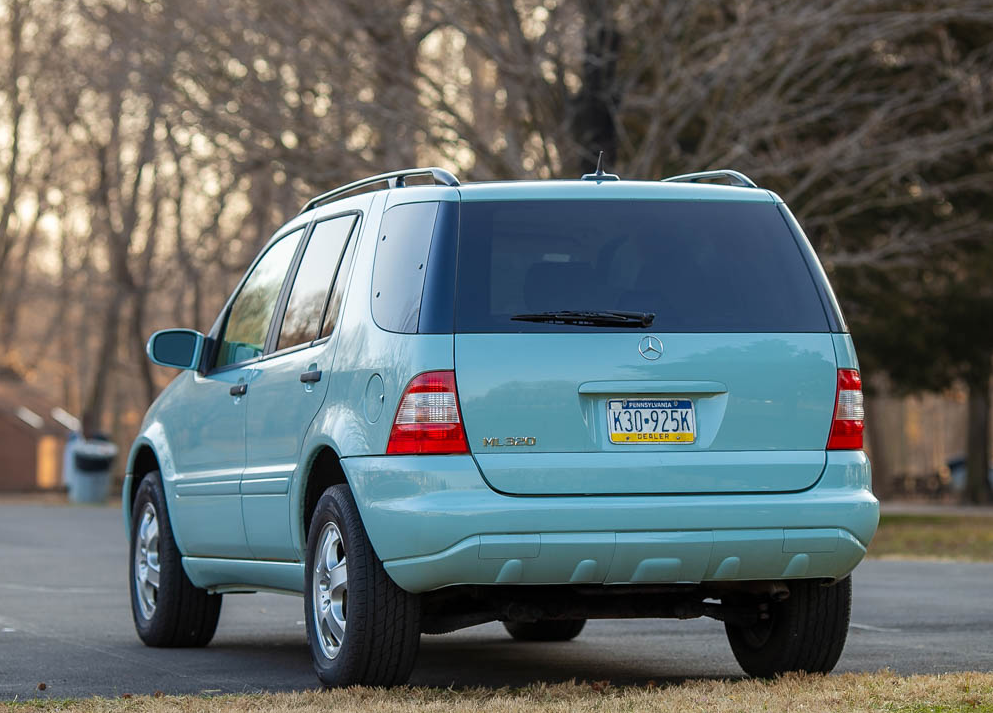 Year: 2002
Model: ML320
VIN: 4JGAB54E42A333246
Engine: 3.2 liter V6
Transmission: 5-speed automatic
Mileage: 67,543 mi
Location: Feasterville-Trevose, Pennsylvania
Price: $9,950 Buy It Now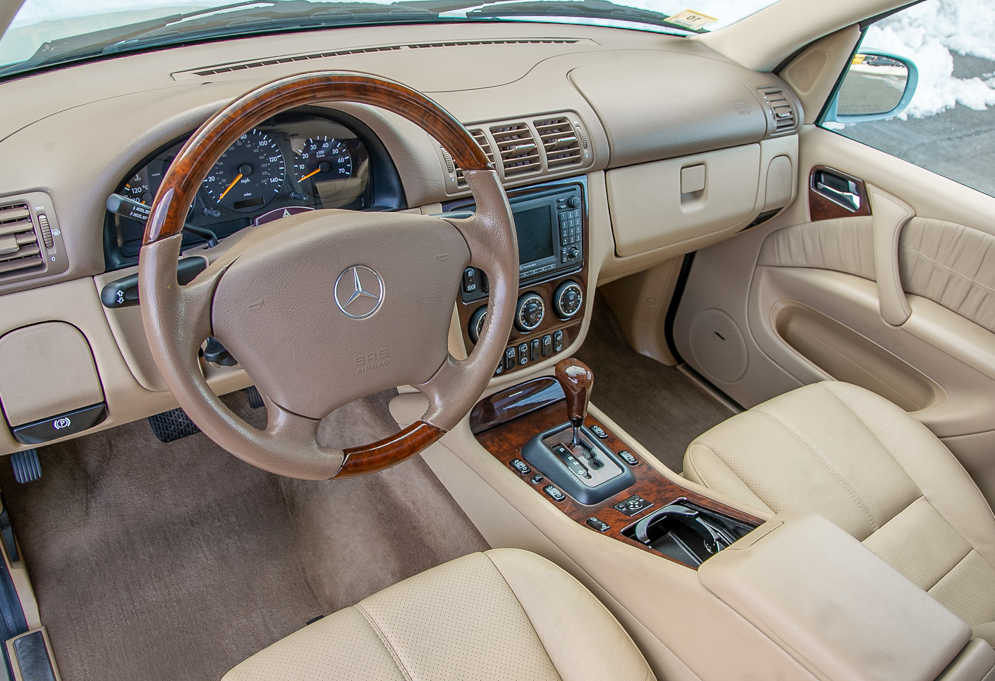 You are looking at an exceptionally rare SUV with lots of options!

From the way the car drives and looks and the year of the vehicle – most of the miles on the car are highway miles!

There are no reported manufacturer's defects on this vehicle. A never-smoked-in before beauty that looks great and smells clean.

The engine is very strong and provides the power you have come to expect from a Mercedes and runs extra smooth. The transmission has the Mercedes mark on it as well and the transmission is in excellent condition! The suspension that's on the car feels very nimble and comfortable at the same time.

The A/C works well and blows cold air! All in all, the car really runs great!

As you can judge for yourself from the pictures – the interior is clean and looks good!

All the electrical options appear to be in working order. The engine compartment clean, and free of any leaks. The vehicle is equipped with climate control system. The power locks, windows, seats and roof all work and are in excellent condition. All the power controls and buttons work a 100%.

The car also comes with VERY nice tires have plenty of tread life left.

This is an exceptionally looking vehicle – Loaded with tons of extras and is in good condition.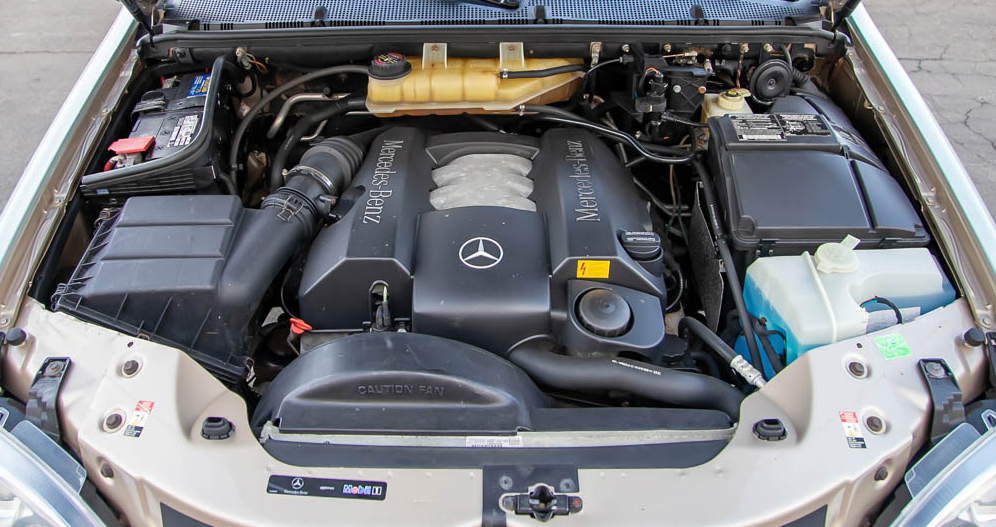 Play the sad trombone sound on this one, because this is a repaint. Even worse, a repaint that isn't even all that good. As you can see on the photo above, this SUV used to be tan, but someone picked the mint and decided to go for it. It also looks like whoever was in charge of reapplying the badges had no idea what they were doing and just took a wild guess. Inside, this thing is actually really clean. By now, most of these first-generation MLs are on their 12th owner and living a less than glorious life, so it is refreshing to see one in this nice a shape.
The asking price on this of $10,000 is tough to judge. If you really want a mint ML320, this is ideal. However, I doubt that person even exists, so a slightly premium price will be tough to sallow for almost everyone. Maybe if they would have did a full engine-out and glass-out repaint I could that, but not for a just spray job. Still, fun to look at I suppose.
– Andrew