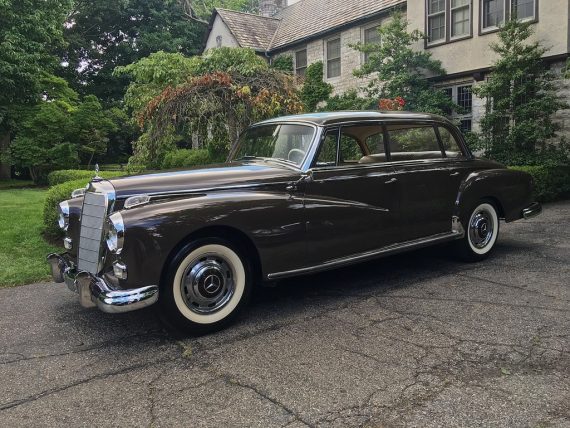 Named after the first Chancellor of the Federal Republic of Germany, Konrad Adenauer, the Mercedes-Benz 300d Adenauer wasn't for everyone. These were for the rich politicians, celebrities and even the Pope was driven around in one — although his was the Landaulet. The $12,000 price tag in 1960 which equates to close to $100,000 today had a big part to do with that. These were a status symbol of exclusivity and wealth that gave off presence. Only to be replaced by the legendary 600, these cars still are a head turner in any situation. So let's check out this 1960 for sale in Columbus, Ohio.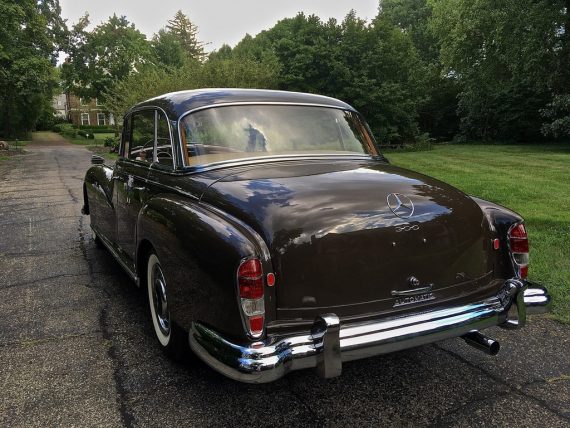 Year: 1960
Model: 300d Adenauer
Engine: 3.0 liter inline-6
Transmission: 3-speed automatic
Mileage: 42,000 mi
Price: Auction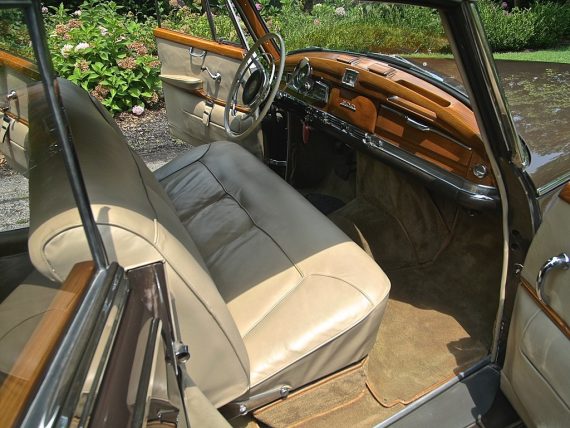 This very rare 300d Adenauer sedan is in excellent condition inside and out.

This was the most expensive car in Mercedes lineup and was sold to governments for their presidents, kings, Pope John XXIII had one, and wealthy industrialists. It is in excellent condition having only 42,000 miles. The car was purchased from the original owner's estate 15 years ago. It was restored 20 years ago. Runs out strong and smooth with plenty of power.

The 300SL Gullwing and Roadster were the only other cars that shared a similar fuel injected 300 motor. This car has had no rust ever and has been kept totally road worthy in the owners stable its entire life. You won't find a nicer example. Enjoy it while it appreciates! Car is also advertised locally, Seller reserves right to end auction early if sold. Please scroll over photos to ensure you see them all, 50+ photos.

Call Paul with any questions: 614-332-3796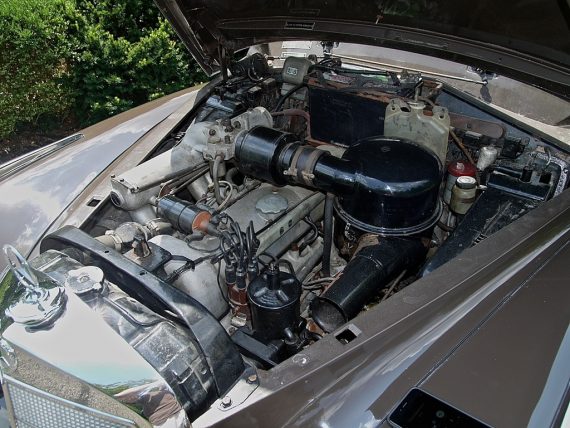 This Adenauer presents rather well with a restoration done about 20 years ago. It's not a Concours car nor does it claim to be while the interior shows usual wear but nothing out of the ordinary. The description mentions it has "no rust ever" but my eyes see a little surface rust on the underside pictures and the battery tray. Not a big deal, but misrepresentation is never the way to go.
Personally, I think the 300d Adenauer sedan is undervalued for what it is. They have seen a small bump in price the last five years or so, but no explosion. Seeing as this was Mercedes flagship sedan in the post-war era and featured the same M189 engine found in the 300SL (although a little detuned), I think there is serious room for growth for the sedans. The Landaulets regularly trade for about four or five times of what sedans do — which is about $50,000 for a average one. This auction started at $45,000 which is reasonable, but I doubt it moves much on the bidding. If it broke $60,000, I'd be surprised. So if I had $50,000 to spend on a 50-year-old sedan that probably isn't going to depreciate and not bankrupt me if something broke (cough, 600), the Adenauer would be at the top of my list.
– Andrew