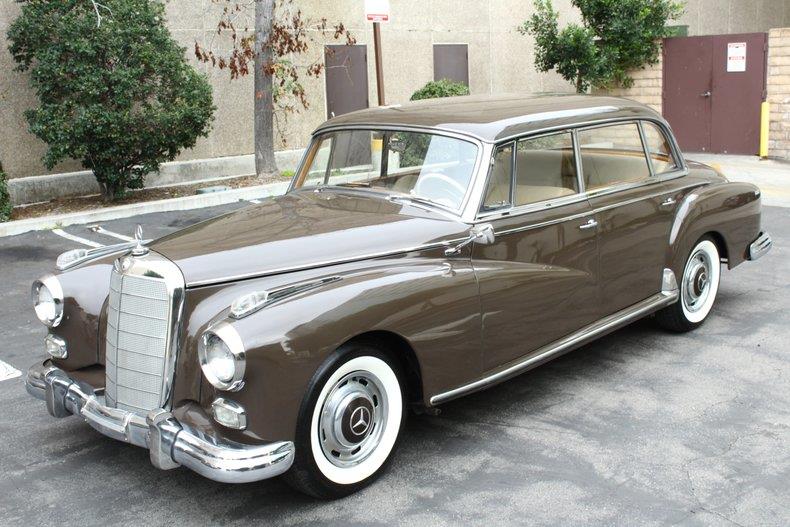 There are luxury cars, then there are luxury cars that are literally a luxury. The Mercedes-Benz 300d Adenauer is exactly that. It isn't a car you are driving to work every once in a while because the weather is nice that day. This car is an event. You make plans to drive this car. While this presents itself as a big, stately car, it isn't as long as you think. It measures 195 inches, which is almost two feet shorter than a standard Mercedes W100 600. Still, driving one of these anywhere makes you stick out from the masses. The best part about these cars is that the buy-in isn't as costly as you might have guessed by looking at one of them. Compared to its only rival, the Rolls Royce Silver Cloud, it is almost half the price. This 1960 Adenauer up for sale in California is exactly that. Best part about it, it sure looks like a turn-key example.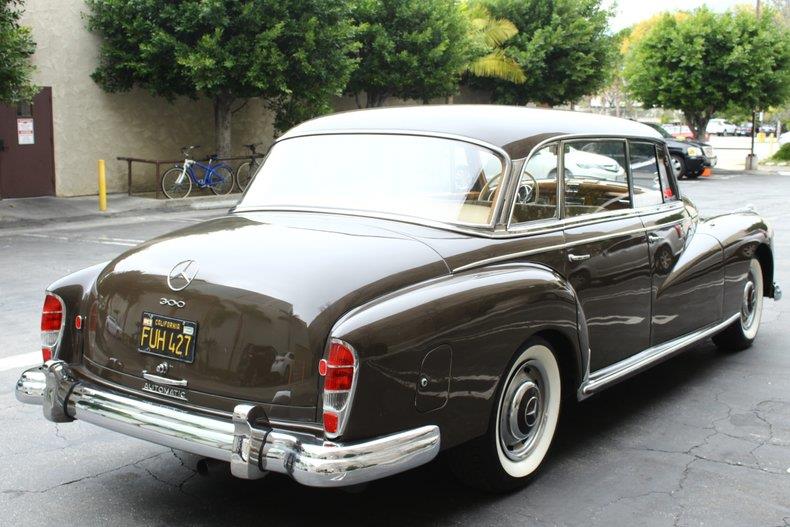 Year: 1961
Model: 300d Adenauer
VIN: 18901012001913
Engine: 3.0 liter inline-6
Transmission: 3-speed automatic
Mileage: 42,039 mi
Price: $59,000 Buy It Now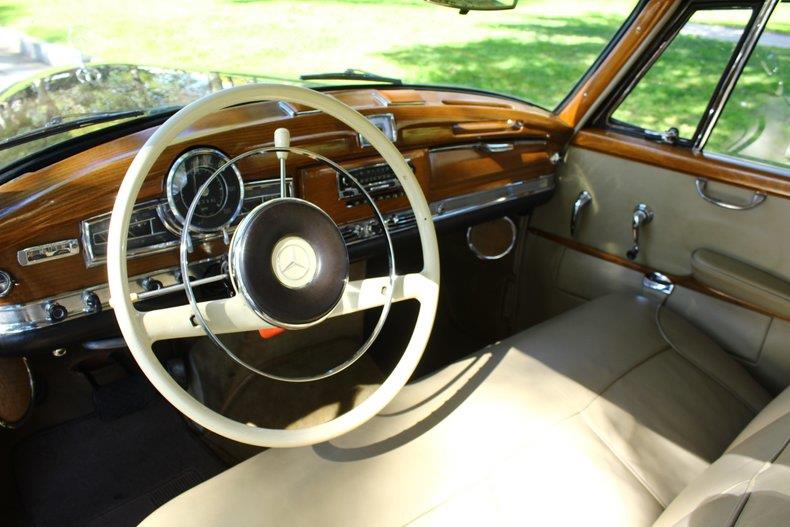 1960 MERCEDES-BENZ ADENAUER 300D
The Mercedes-Benz W189 model 300 was a four-door luxury tourer produced by Mercedes-Benz between 1957 and 1962. The company's largest and most prestigious automobile, it was the Maybach of its day, elegant, powerful and exclusive.
All but hand-built as the company flagship, the 300d is often identified as an Adenauer after Konrad Adenauer, the first Chancellor of the Federal Republic of Germany, who employed six custom cabriolet, hardtop saloon, and landaulet versions of the W189 and its precursor W186 series during his 1949-1963 tenure. Among the custom features in these "parade cars" were writing desks, sirens, curtains, dividing partitions, sunroofs, and half-roof "landaulet" configurations.
A successor to Mercedes' flagship W186 series final model, the 300c, the enlarged 300d (W189) was introduced in August 1957. Its new chassis code reflected sweeping refinements that included modernized bodywork, pioneering fuel injection, and a unique hardtop configuration transforming it into a pillarless phaeton.

UP FOR SALE IS A 1960 MERCEDES-BENZ ADENAUER 300D THAT COMES WITH OVER 50K IN RECEIPTS AND CLEAR CALIFORNIA TITLE.

Mechanical
Fuel tank removed,cleaned and lined
Fuel lines cleaned
Fuel injector pump rebuilt(Fairchild Industries)
New brakes, Master cylinder new, Brake booster rebuilt, brake lines all new made of stainless, drums cut, shoes relined
6- rebuilt wheel cylinders
New emergency brake cables etc
Cooling system restored, Radiator , Water pump, hoses, belts, thermostat etc
New motor mounts
New transmission mount
All new hoses on central lube system
Windscreen washer system all new
Valve cover gasket
New positive and negative battery cables
New body mounts chassis to frame
Rear differential removed and restored, new bushings, new fluid, new axle boot all rubber replaced with new
Front end totally rebuilt , all parts removed all new bushings and seals, parts blasted and painted ,
Rear end and suspension rebuilt same as front
Front and rear wheel bearings
Front and rear shocks
New tires (radials Coker)
Complete tune-up
Electronic ignition
All electric works as designed, lights, gauges,etc
Rear automatic leveling rebuilt
All parts purchased from my local dealer or from Mercedes classic center
Original dealer parts catalog hard bound
Original service manuals
Original keys and all books
Heating system restored
Paint in original color by previous owner (medium brown)
All redone interior, looks great
Restored clock
Great looking car!
50k in receipts
The car has been driven occasionally on nice days and around town, not on the highway.
THIS IS YOUR CHANCE TO OWN THIS GREAT CLASSIC!
SOLD AS IS WHERE IS!

Please note, I want to make sure that you are absolutely satisfied with your purchase. Bid with confidence and if you have any questions that I might not have covered in the description, don't hesitate to ask. You can email me or send me your telephone number and I will give you a call. I have tried my best to describe this vehicle as accurately as I can. Remember, this vehicle is from the 1960's and can have some imperfections that I'm not aware of.
Taking a look at that very large list of things that were replaced or repaired, you can see that this example probably doesn't need all that much. That is excellent news because while this car does get a fair amount of support from the Mercedes-Benz Classic Center, the parts are not inexpensive. The prices also seem to vary wildly from what you would guess and it seems like they increase every year for some reason. The injection pumps on these cars are extremely expensive to rebuild and the entire injection system is complicated to say the least. Another mind-blowing job on these is the rear replacement of the rear axle boot is a 48 hour job. Multiply that by whatever someone who knows what they are doing when around an Adenauer charges and it is probably more than the Roth IRA contribution limit this year.
I think $59,000 is outstanding value for this car. These hang around that $50,000 for examples in various levels of condition but this one looks like it could be a winner. One of the thing that blows my mind is that these were a mere $900 less than a same year 300SL Gullwing. One car is now over a million dollars and this one is $59,000. See what happens when you have kids and need four doors?
– Andrew