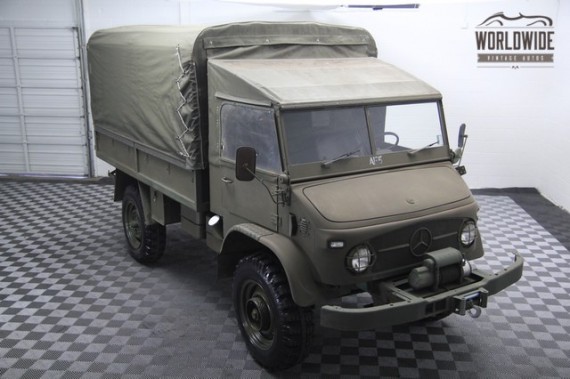 I've written up a few different types of Unimogs here, but this one is the closest to the one I'm most familiar with, the 1963 Mog owned by the same family that gave me my first taste of ///M in their Dinan E36 M3 Sedan. Nothing flashy here, no lights or fire brigade accessories. Just some drab green, some canvas, and a whole mogload of badass. It looks to be in outstanding shape for a 50+ year old offroader. Oh, you were looking at buying a $15k Dodge 4×4 truck? Try again dude, spend less than that and get a UNIMOG.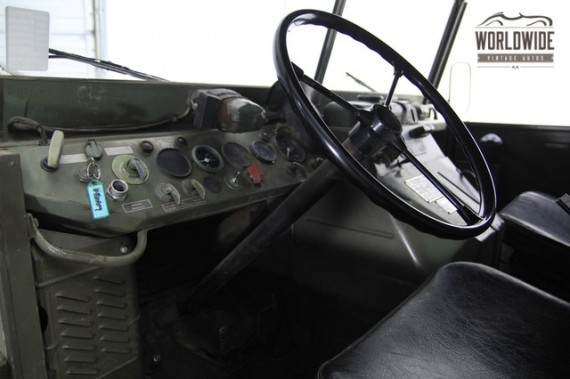 Year: 1961
Model: Unimog 404
Engine: 2.8 liter inline-6
Transmission: 6 forward, 2 reverse geared manual
Mileage: 20,000 mi
Price: Reserve-on auction, $14k mentioned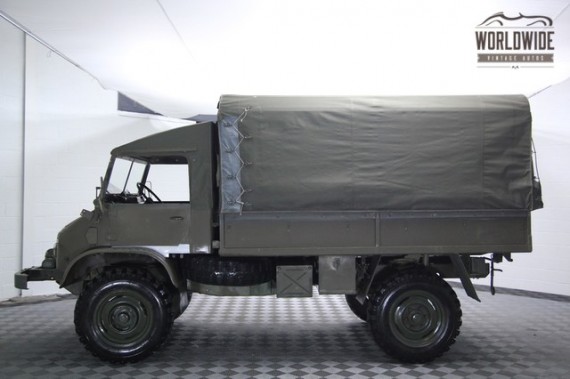 A true off road vehicle! This 1961 Unimog 404 has spent the majority of its life as a fishing vehicle, this shows in the condition and quality that it is in today. It is all original and never modified, do not buy one of these that has been modified and 4 wheeled but own the original classic that will take you anywhere! In addition to it's 4 wheel drive capability this 404 has a 12,000 lb electric whinch that can be used in the most difficult of places.

The wood bed in the back is in excellent condition along with the canvas top covering the bed and cab (rare that it is still on, AND even more rare that it is in great shape). The MOG comes with the original windows, wheel chalk, service manual, road hazard, and jack!

Fucntioning:

-Heater

-Wipers

-Blinkers

-Headlights

We service these vehicles before we sell them to make sure that they are in excellent driving condition with no issues. We have had many 404's and know them well, so do not buy from someone whom has never worked with one. Buy one that will be the most reliable vehicle you have ever had.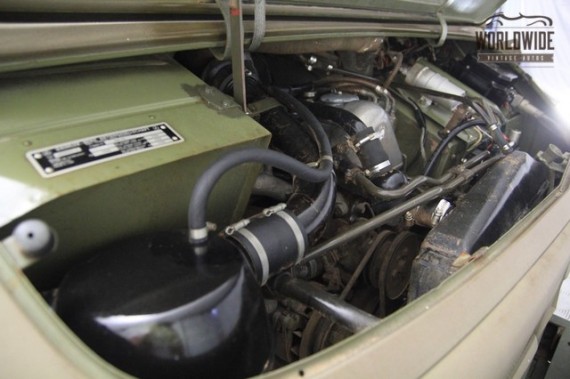 No, it may not exceed 40 mph, but it will take you anywhere and drop jaws every step of the way. I truly believe $14k is better spent on this than just another 4×4. Every lifted-Ford/Dodge/Chevy joker would blush and look away when you rolled up in this. If you need to be comfortable, buy a car. If you need to be badass, buy a Unimog.
-NR