Warning!
This post is in our archives. Links in this post may have been updated to point to similar cars available to bid on eBay.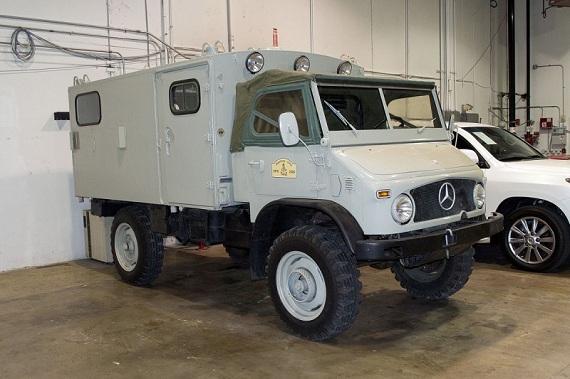 I live in Providence, Rhode Island. Laugh, cry, shock, despair; all reasonable responses to that statement. That series of emotions also sums up the daily commute through Providence. Yes, the stories of how horrible Rhode Island drivers are tend to be true or understated even if they are spread mostly by equally bad Massachusetts drivers. A short aside which will clue you in to both Rhode Island politics and the state of driver training: when my wife went to get her driver's test, the instructor asked if she was related to what proved to be her father. When the answer was yes, the clipboard went down and "Well why didn't you say so!" was followed by absolutely no evaluation of driving skills. Where am I going with this? Well, I think it pretty well summarizes how people drive in Rhode Island.
What's even more shocking, though, is the state of the roads. Ever wonder what it would be like to drive through Mosul or Baghdad? Try Providence and save yourself a long trip, though you might be more likely to get shot at here. Providence has decided that in lieu of smooth pavement they will just continually patch and repatch without the aid of such modern mechanized equipment such as asphalt layers or steam rollers. Why would they? Pull a truck up, throw some patch on the hole (sorry, China) and drive off. Job well done! Where there is smooth pavement, the roads are dotted by submerged manhole covers. How many? In a stretch of road near my home that is nearly one mile long there are approximately 100 manhole covers. Just in that mile. And none of them are level with the road surface, making the brief luxury of smooth pavement more of a suspension test than it needs to be.
To cope with the relative lack of driving skill, the "go ahead a hit me" attitude of most drivers, and the atrocious road conditions, I see only one vehicle which is truly prepared to deal with this – a Dakar-spec Mercedes-Benz Unimog: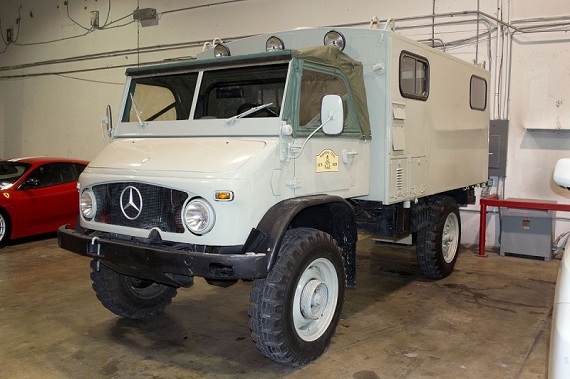 Year: 1962
Model: Unimog
Engine: Enough.
Transmission: Yes, that too.
Mileage: 16,599 mi
Price: $25,900 Buy It Now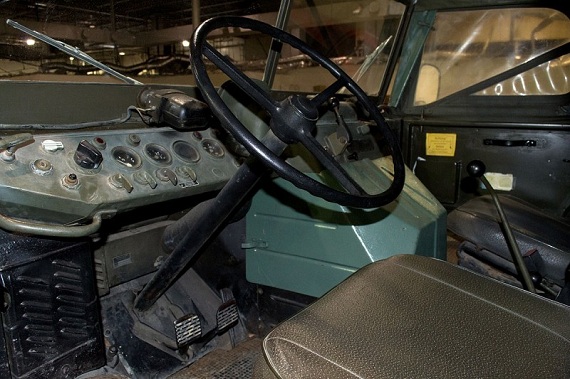 Please contact Jonathan Peck at 214-269-1576 for more information on this 1962 Mercedes-Benz Unimog that has just arrived at our facility !!!

This Unimog has been restored with a Dakar desert theme. The paint is in excellent condition and the truck still retains all of its retractable radio tables and infantry benches. The retractable canvas top is also in excellent condition and fully functional.

These Unimogs are becoming harder and harder to find, especially in this condition. They have become increasingly sought after due to their amazing capabilities. It is said that these Unimogs can climb a grade close to 70% and descend a grade close to 90% without fear of roll over or losing control.

Several RV companies have started using the Unimog chassis as the basis for Extreme RV's and Toy haulers for off road adventurers.

Please call today to make an appointment to see this Unimog in person by calling 214-269-1576.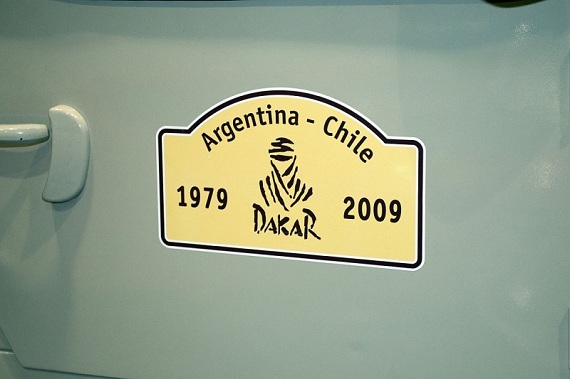 Seriously, what would stop this thing? Nothing. The only thing I really see missing is an artillery or machine gun platform to really spook the natives. Wanna cut me off in your blacked-out Maxima? No sweat. I'll drive OVER your hood. Think your homemade purple HID kit is cool? How about my three spotlights in your eyes? Providence decides they no longer need to plow roads despite increasing oppressive car and property taxes? Unimog ain't care. Add hipster irony of driving a 1960s military spec vehicle in a city that hasn't experienced war since the American revolution and you've got an instant hit. And if you want to start another American revolution, you and the "Occupy" folks can load up on the infantry benches in the back and coordinate your efforts with the onboard radio system. Seriously, they should make this part of the Providence survival kit.
Plus, it's just way cool.
-Carter