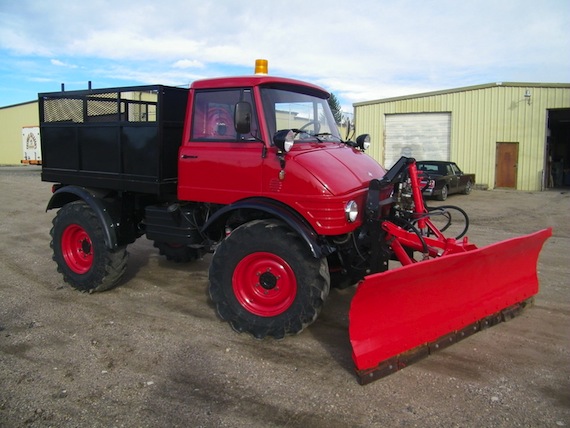 The Unimog is one of my favorite go-anywheremobiles, and while this recent bout of Bay Area rain has people driving like kittens walking on ice, I realize the rest of the country has had a hell of a winter that makes driving truly treacherous. All of a sudden the guys who bought snow mogs and have endured the esnuing "crazy dude with a SnowMog" derisions are looking like prophets. Well, if next winter is like this one, here's your chance to stay ahead of the curve. Recently restored, this beplowed Unimog 406 looks awesome in red with a badass bed basket and is getting a lot of attention, with 57 Watchers on the auction.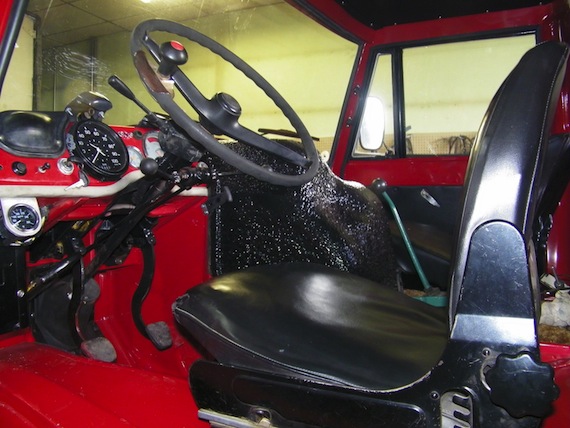 Year: 1962
Model: Unimog 406
Engine: 6-cylinder diesel
Transmission: 6+2 manual
Mileage: 6000 hours
Price: $20,000 Buy It Now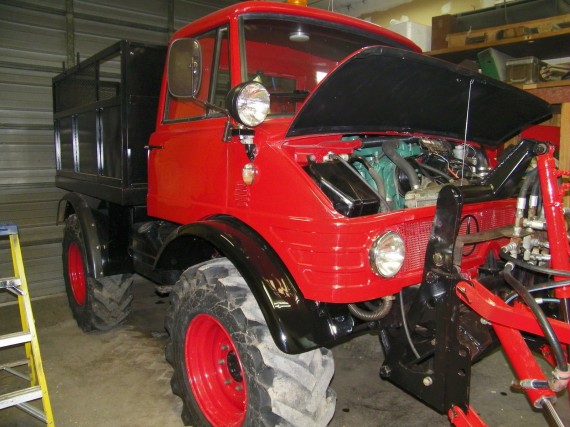 For sale 1962 406 Mercedes Unimog with 9'6″ two way snowplow fresh cab off restoration! Om342 6 cylinder Mercedes diesel & 6+2 transmission. Engine and drivetrain has about 6,000 hours on it. Pease note this is a tractor will be sold with a bill of sale NO TITLE!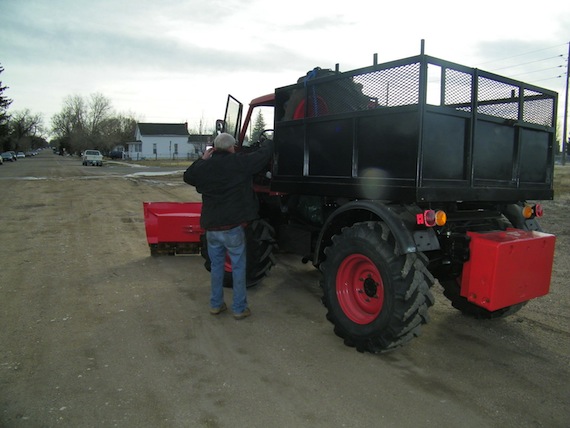 Most decent mogs approach the mid-teens, but the Buy-It-Now of $20k is in accordance with how good it looks. That said, it will need a lot more details before someone will feel comfortable buying it. Unless they know a red snowplow Unimog is destined to save them from the Great Storm of 2015.
-NR