Warning!
This post is in our archives. Links in this post may have been updated to point to similar cars available to bid on eBay.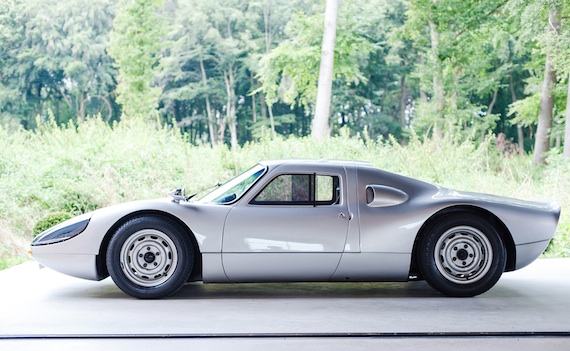 Race homologation is a beautiful thing. Sure, it may be a pain for automotive manufacturers, especially the low volume ones. However, it's brought enthusiasts a number of tempting cars with race pedigree they can use on the street everyday. I'm not sure how often one would use a vintage Porsche 904GTS on the street, but it's entirely possible. This car was developed for the FIA-GT class and would be the first Porsche to utilize a ladder chassis and fiberglass bodywork. Only 106 were ever produced, this example for sale in Germany was owned by a gentlemen in Sweden for 44 years, having been entered into competition for a few events early in its life.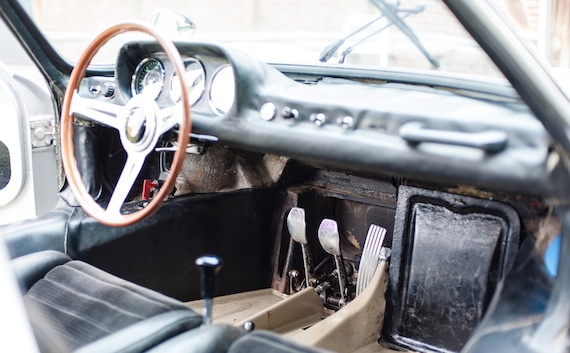 Year: 1964
Model: 904GTS
Engine: 1.5 liter flat-4
Transmission: 5-speed manual
Mileage: N/A
Price: N/A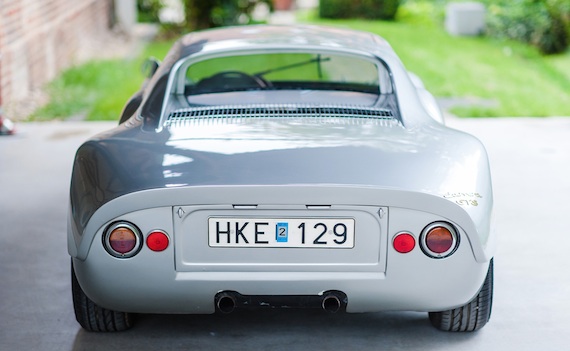 ONE OF THE MOST ORIGINAL IN EXISTENCE
Chassis 054 was delivered new via the Stuttgart based Porsche dealer Hahn to Mr Günther Selbach in April 1964. Selbach, an enthusiastic racing driver, registered the car new under "WN-J 179" in Germany. Soon after the car was entered successfully in various races.

– 3 May 1964
Flugplatzrennen Trier – Selbach – 2nd overall

-31 May 1964
1.000km of Nürburgring – Selbach /Schultze – 17th in GT class

-14 June 1964
Flugplatzrennen Mainz-Finthen – Selbach – 4th in GT class

– 28 June 1964
DMV Avus Rennen – Selbach – 2nd in GT class

– 5 July 1964
Norisrennen, Nürnberg – Selbach – 3rd overall

– 1 August 1964
Nürburgring – Selbach – 5th overall

– 16 August 1964
Flugplatzrennen Neubiberg – Selbach – 1st overall

Selbach, who continued racing in 1965 in a Ford Mustang, sold the car in November 1964 to the Scandinavian photographer Sten Axelsson. Sten registered the car under "D 15094" in January 1965 (a copy of the registration is on file) and entered it in the 1965 Swedish championship for Tourist cars. Although he missed the first race, he finished second at the second race and won the last three races in a row. At the end of the season he won the Swedish championship with 26 points ahead of another Porsche 904, chassis 037.

In the same year Axelsson also entered 054 at the Solitude race in Germany, from which he had to retire after the rear axle broke. In the following year Axelsson moved on to race the more modern 906 and the car was sold on to a Mr Torsten Andersson in November 1965. He kept the car until he sold it on to Mr Leif Hansen in April 1968. Hansen, at that time, was not only a passionate racing driver, but also the Porsche agent of Sweden. He again sold on the car to Mr Boo Brasta in June 1968, again a passionate racing driver on Opel and Fords. It seems unlikely that Brasta raced 054 at all.

He again sold the 904 in January 1969 to Mr Sven Andersson, a swedish sports car dealer, who also imported 904-060 into Sweden. In May 1969 the car was sold to Mr Claes Eliasson, who kept the car until 2013. Eliasson immediately registered the car under N 38314S and then under HKE 129, the same registration it still carries today! In a hand written letter, dated 17 November 1979, Eliasson reports how he received the car. When he bought the car, 054 was fitted with a 4-cylinder 912 engine. Eliasson, unable to find an appropriate 4-cylinder 4-cam engine fitted instead a 6- cylinder 911 engine which is still today in the car. The original gearbox 904058 is also still in the car today.

When he received the car it was painted in a light brown metallic. Although the car was delivered new in silver, it was soon painted in signal red (probably under Axelsson), then blue with white and later under Eliasson in silver again. Eliasson, who kept the car for 44 years had the car perfectly documented from his first day of ownership.

In 2014 we had the chance to purchase the original, matching numbers 4-cam engine, engine number P99048, which was united with another 904 for many years! The engine has been fully serviced by a marquee specialist in 2012 and shows 174hp on a dyno.

The car comes with two huge history files which contains the following but also much more:
• original sales invoice from December 1969
• original registration documents from earliest days onwards
• original photos of the car in brown, in red and in blue/white
• lots of original correspondence with the 904 registry from 1979 onwards
• original correspondence throughout the decades for parts and pieces
• original correspondence about a brake failure on the way to Monaco in 1971
• full documentation of the service and purchase of the matching 4-cam engine

In short I have hardly seen any 904 GTS which comes with such a huge and comprehensive history file.

In general Eliasson kept the car on the road for over 40 years and used it for little tours or concours events around Sweden. The car has never been completely restored and is today presented in highly original condition. Technically the car has been overhauled recently and performed well on a short test drive. 054 is for sure one of the most interesting 904 in existence. It not only started its life as a successful race car, but it is also very well documented, fully matching numbers car. It is nicely preserved in its highly original condition and comes out of the longest single person ownership I have ever heard of on any 904!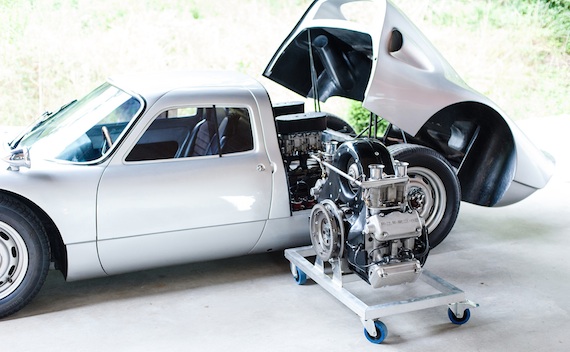 The 904, in my opinion, is one of the most beautiful Porsches ever made. Oftentimes cars designed for competition can be a bit compromised in the looks department, but they really got it right on this one. When they were new, these cars cost a little bit over $7,000 USD. Today, you would be hard pressed to find one for under $1,000,000. Looking at auctions over the past couple years, prices for a 904GTS with good provenance are hovering in the $1.1 to $1.5 million range. It's rather amazing that this car was able to be reunited with its original engine after all these years, which adds a lot to its value and gives the prospective buyer a chance to put this back to original spec. Overall, this is a nicely preserved example with an interesting story to tell.
-Paul