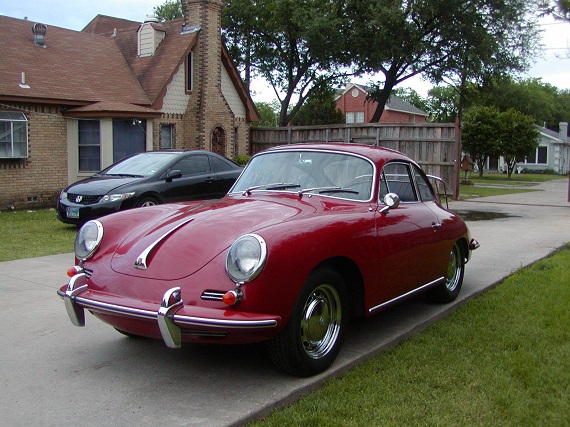 Porsche's 356 isn't always the most popular car we feature. Cars of this vintage naturally have a more limited audience given their high prices and much lower performance. As such, your money is buying a very different thing and in most cases these only find their way into collections. But I remain quite attracted to them, even if I too must admit that a 356 would probably be a decent way down the list of cars to actually purchase. They're beautiful in the way only vintage cars tend to be and it can be easy to get lost in the details. The example here comes from very near the end of 356 production: a Ruby Red 1965 Porsche 356C Karmann Coupe, located in Texas, that still wears its original paint and sits with 67,150 miles on it.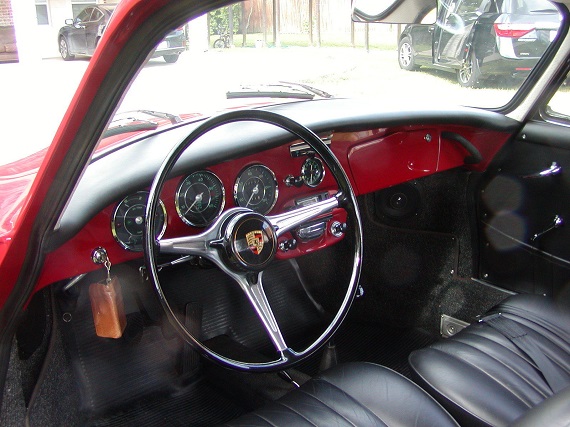 Year: 1965
Model: 356C
Engine: 1.6 liter flat-4
Transmission: 4-speed manual
Mileage: 67,150 mi
Price: Reserve Auction ($129,000 Buy It Now)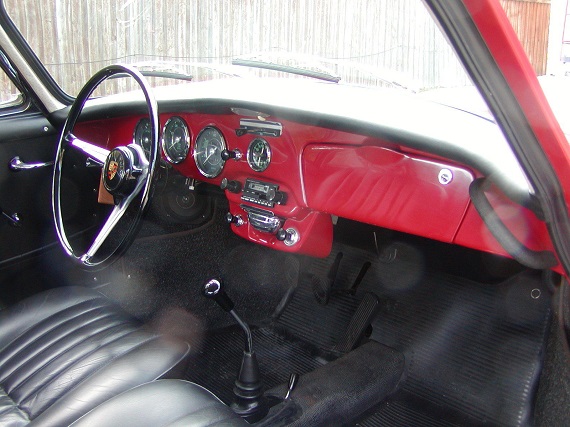 Rare Offering;

For the Collector and the enthusiast

Virgin ,Unmolested, life time chance

Original paint, " Time Capsule " 1965 Porsche C Coupe.

One Doctor Owner.

Black plate

Factory Ruby red with Black interior .

Coupe still has it's factory deep ruby red original paint with some detailing touch ups in 1980s

Never Ever any Rust or Damage.

All factory original undercoating.

Factory all original panels and sound insulation.

All numbers matching per COA

Vin # 221079
Eng # 716345
Color # 6402
Transmission # 84288

Dr.Wilson bought her new in San Francisco when he was going to medical school.

Coupe body looks like 5 years old from build date.

Still with old California PinkSlip Title ( Purchaser will be second owner )

Coupe is pampered all her life, covered,garaged always in California and Texas

Maintained by the Best in the field

Main mechanic was famous Los Angeles area restorer Jim Rinker Rinkertoys in 1980s ( Please see news paper article )

Interior in 1980's changed to full leather by Autos international famous upholstery shop in Los Angeles,CA
Every corner of the interior is just like factory installation.Interior wool carpet and leather aroma is just like 1960's

During Jim Rinker's scheduled maintenance coupe went thru full detailing and full rubber installation
and Engine and Transmission rebuild.( during front compartment detailing aluminum plate misplaced,new one obtained )
Mileage on the odometer reads 67,150

Coupe is last driven in 2005 and in perfect mechanical condition.( before delivery all the necessary maintenance will be done )

Mr. Wilson wanted 5.5″ wheels for handling ,He ordered new NOS 1968 dated factory chrome wheels.

Please visit many pictures showing the details of the One Owner 1965 C coupe:

https://picasaweb.google.com/105845808448358274195/6277959778858512641?authkey=Gv1sRgCM-PstiLocmwGA

For Questions please call:
214 460 0144
In deed,
It is a great chance of owning a superb original body condition, last year of a 356 C Coupe .
As we all say;
THEY ARE TRULY ORIGINAL ONCE.
Good Luck.
356 Registry and PCA member over 35 Years, Please bid with confidence,,100% your funds are guaranteed for return.
Thank you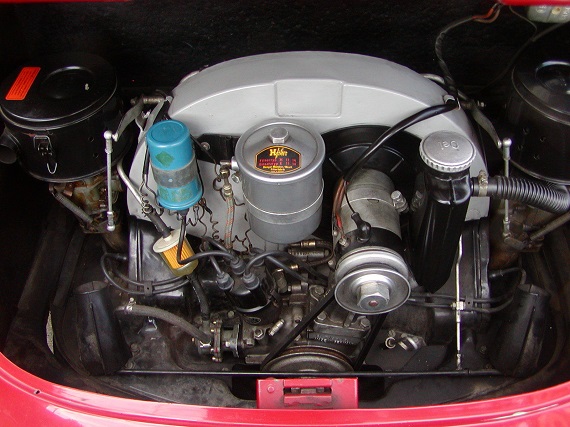 I love the painted dash we see on so many vintage cars. It provides such a nice natural contrast to the rest of the interior and really brings with it a good bit of elegance. It's just something we don't see anymore, which makes it all the more striking each time I see a 356. The seller has really focused on the detail photos here to showcase how clean every part of this 356 is. It presents really well for its age (though the paint certainly looks a good deal more faded in the garage pictures) and given that it still wears its original paint I'd imagine this one should attract a lot of notice. Not surprisingly, it is very rare to come across a car at this age with its original paint. The leather seats are not original to the car, but they do look in really good condition. There's a lot to like here and bidding has been pretty strong, though at $78,300 we're still pretty far away from this BIN price. It's been a while since I've seen a 356 Coupe exceed six figures, but for the best examples it's certainly not unheard of. We'll have to see if this one can get there.
-Rob