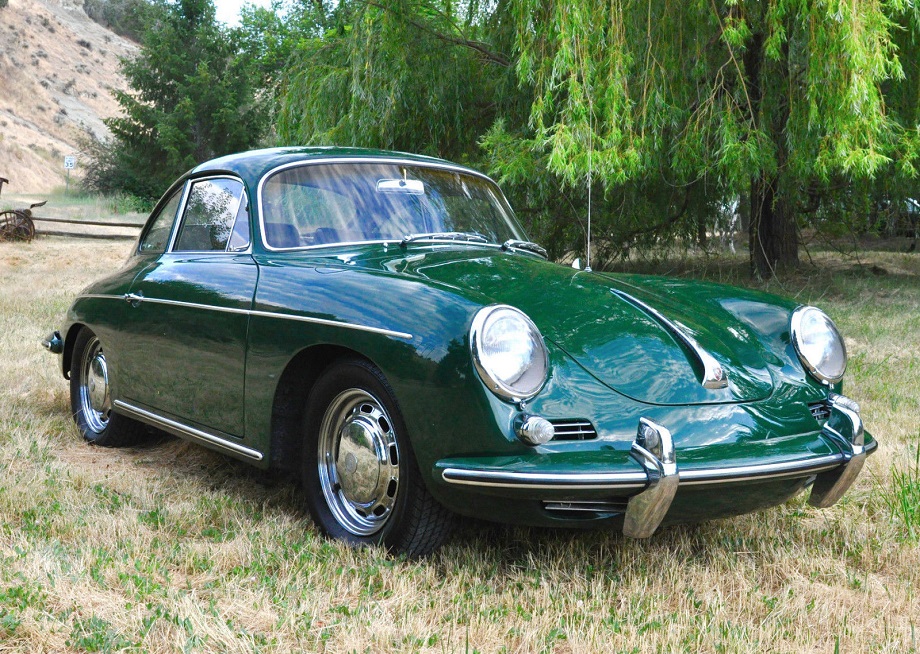 I want to take a break from high performance to turn back the clock for a minute. While the rush of acceleration and the feel of ultimate grip through the corners drives much of the enthusiast's desire, the raw mechanical nature and simplicity of vintage motoring can work to similar effect. It's a different feel, but the joy of driving remains.
If you happen to be in the market for a driver-quality 356 I think this one has promise. We see examples of the 356 like this from time to time though typically, because of the model's very old age, most tend to fall into the categories of fully restored (and quite expensive) or in need of such work and not looking terribly sharp.
This Irish Green 1965 Porsche 356C 1600 SC Coupe appears to be neither of those things. It looks pretty good and while there certainly is wear evident none of it looks to seriously detract from the car. Its current condition is the result of "mechanical and cosmetic refreshening", it just so happens that occurred more than twenty years ago. So you kind of get the same result, but with less immediate cost.
2 Comments