While they might have classic looks, the Mercedes-Benz W111 is one of those classics that you could conceivably use everyday. In the early 1970s, my father bought a 230S similar to this car for sale in California. Finished in black, it was an imposing sedan and one which stood out amongst the sea of domestic iron that roamed the streets of Philadelphia. These classic Benzes are more affordable than one would suspect and a great choice for someone looking for a car they can both show off at car shows on the weekend but use as intended during the week.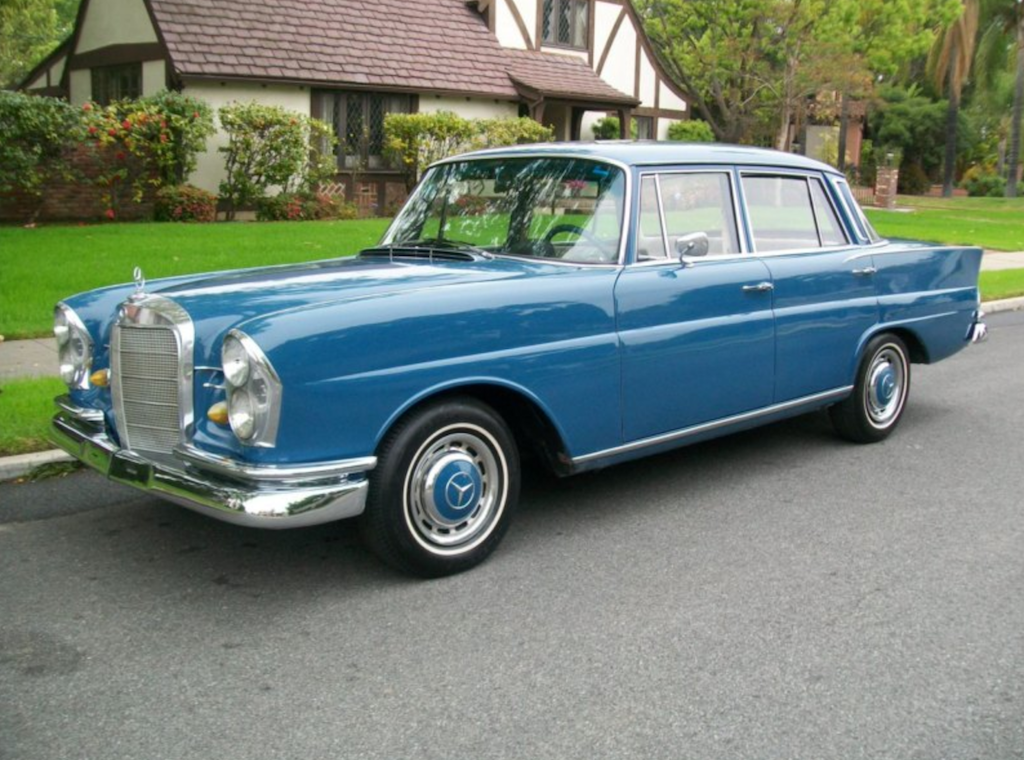 Beautiful 1966 Mercedes Benz 230S. Finished in Mercedes Blue with Creme Beige Interior. 81,000 original miles. 3 Speed manual transmission. Runs and drives excellent. Recent service which includes Solex carbs rebuilt. Chrome is in excellent condition. This is a turnkey Mercedes and can be driven daily. In dash CD player. Tires have 70% tread life remaining. Perfect for any collector or enthusiast. Buy it now or make an offer. We are a licensed and bonded dealer in Southern California and all California residents will pay state Ssles Tax, license fees and a $75.00 Documentation Fee. We welcome all European and Canadian buyers. We ship worldwide and can assist with low cost shipping anywhere in the U.S. Thanks for looking.
The seller erred in stating that this car had a 3-speed manual. The 230S was available with either a 4-speed manual or 4-speed automatic transmission. This seems to be a solid runner, with decent cosmetics and just the right amount of patina in the right places. While the color isn't my favorite and I'm not a fan of the aftermarket console under the dash, this is one of the better examples of a 230S that I've seen recently. Top notch examples will sometimes top $10,000 by just a little bit. The asking price for this car isn't way out of line, but I'd probably target a price of somewhere closer to $7,500 to $8,000.
-Paul