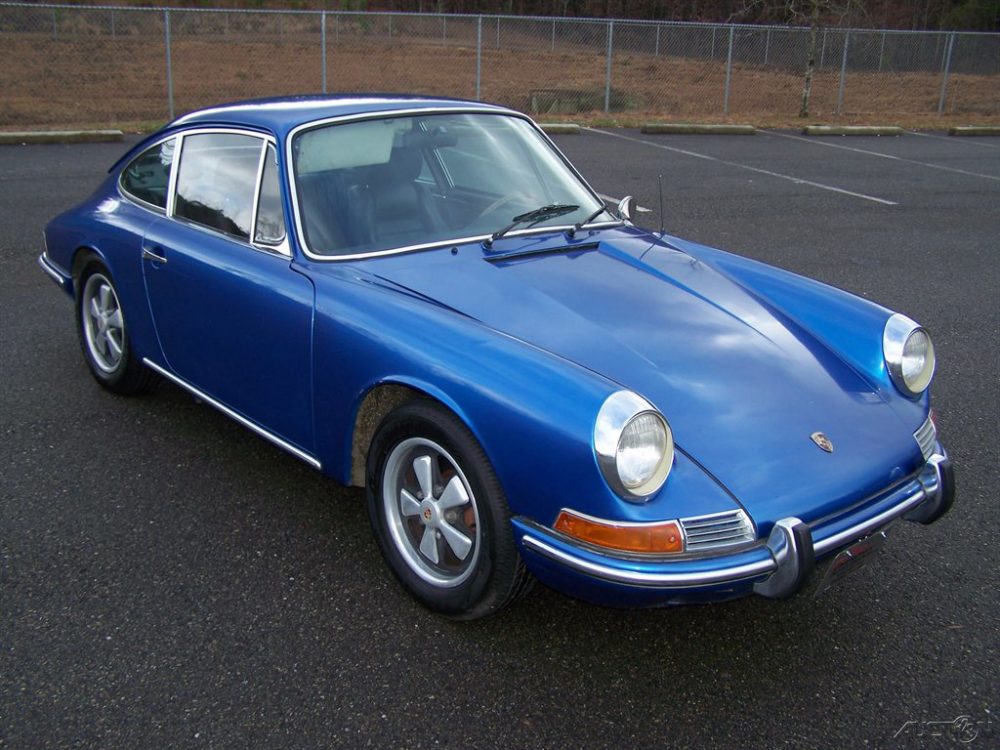 I think sometimes we need to be reminded that old cars are in fact, old. As much as we romanticize them, at the end of the day they are just a bunch of parts pieced together inside a metal shell. We like to think that the older construction is somehow different, and that is the case for some cars, but a lot of times we experience Paris syndrome when it actually comes to driving them. These old cars often feel slow, sloppy, and can be a pain to live with just for basic creature comforts. Hello, Porsche 912.
The 912 has all the exterior looks of the big brother 911 with its long-hood design before the days of impact bumpers and can surely lure us in with its timelessness. However, you are soon reminded that it is powered by a flat-four that pumped out a little over 100 horsepower when it was new. Inside? Well, it has a radio. Maybe the heat works, if you're lucky.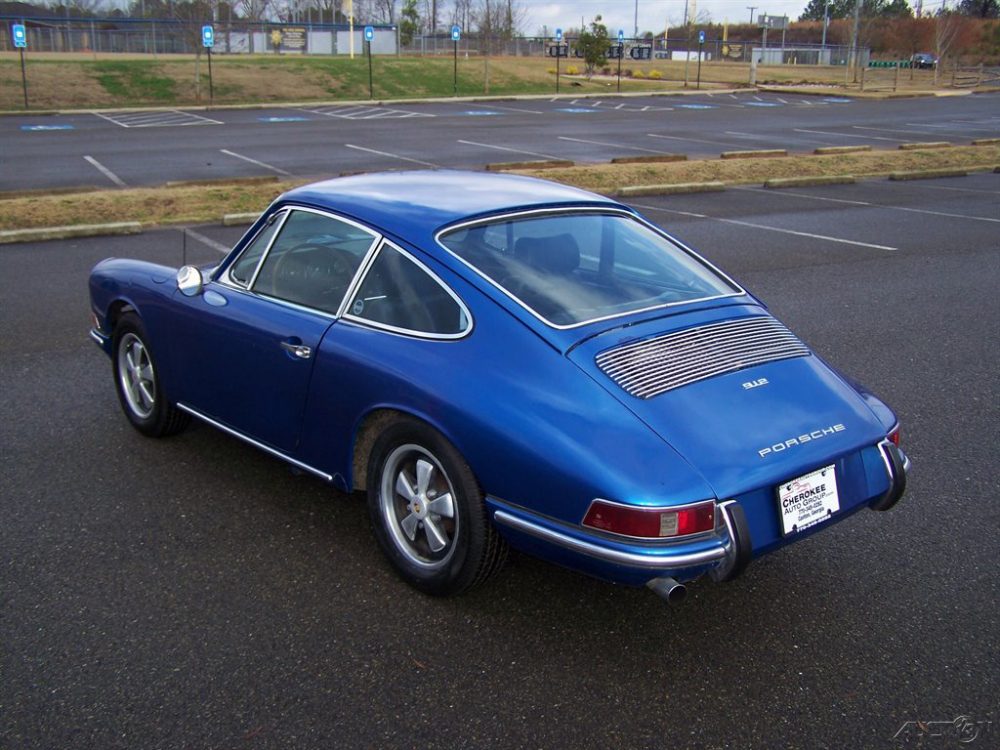 Year: 1966
Model: 912
VIN: 455273
Engine: 1.6 liter flat-four
Transmission: 4-speed manual
Mileage: 93,035
Location: Canton, Georgia
Price: $49,890 Buy It Now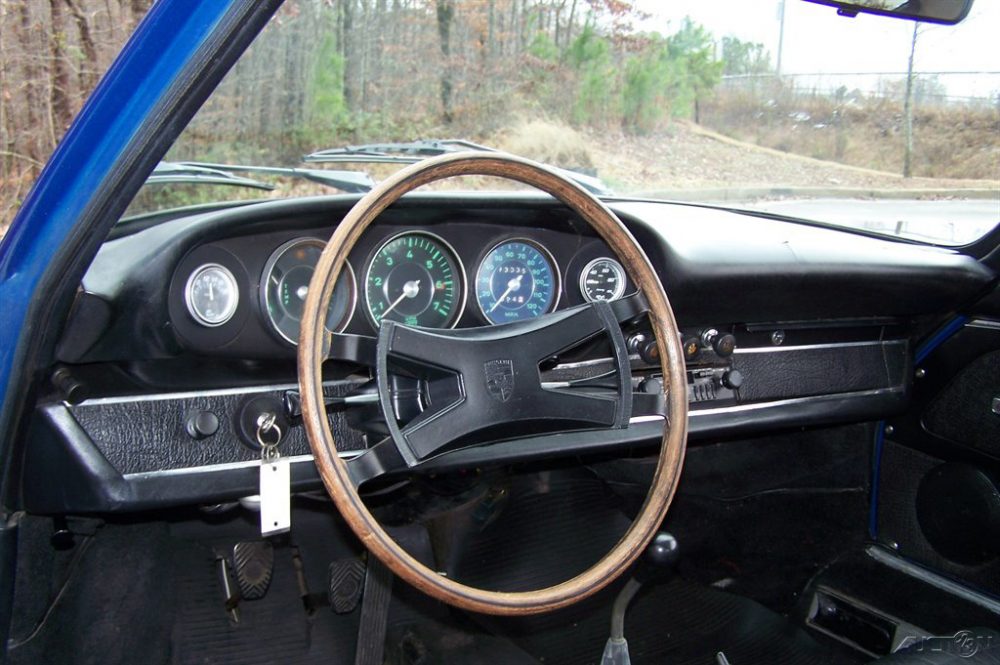 If your not viewing this vehicle on our website. Please view the 125 plus photos on our website at cherokeeautogroup.com Type in search 1966 PORSCHE 912 in search tab! Just offered is this neat driver quality un-restored very original 1966 Porsche 912 Coupe! This is a solid California car & just came to Georgia. This car is in nice original unrestored quite correct looking turn key shape 912 & has lots of nice features like its up-grade super strong 1600 cc dual port engine with dual Weber carbs flat 4cyl oil cooler with relocated oil filter, tight & smooth 4-speed gear box, very desireable Recaro Style Genuine Leather Sport Seats & fold down rear seat suitable for your Chihuahua, seat belts, set of 5 Fuchs 15 Inch wheels, bumper deco strips, single tip exhaust, engine dress up kit, under hood carpet, rare Marchal 100e H-4-S headlights, nice working Blaupunkt am/fm/cass, full carpet, 5 guage pkg car with tachometer-oil-pressure-volt, fully working running lights, signals, horn, high & low beam, brake lights, 4-wheel disc brakes and more! Decent older blue re-paint & super solid body & shows well as a 10 footer but under close inspection it has flaws you would expect on a estimated 25 year old re-paint! Nice looking engine bay! Nice original undercarrage! Nice roomy interior….im 6-4 225 lbs and i fit in this little gem! This car drives well and feels smooth and far better than i expected it stops & handles well for this 55 year old ride! Theses cars in premo #1 condtion are commanding 2 & 3 times or more for what we have this one avalable for! It is not perfect cosmeticley but is very presentable & feels like a dependable driver & great as it is….in it's un-restored shape! This one comes with clear California title & is titled as a 1966 912 so all thats in order. Miles listed at 93XXX are what are showing on its 5 diget odometer and do not feel they are actual. It will be sold miles exempt not-actual. This vehicle is parked in our showroom it is that decent quality! The new owner should love it for this deal! Please call ahead to set up a time to check it out!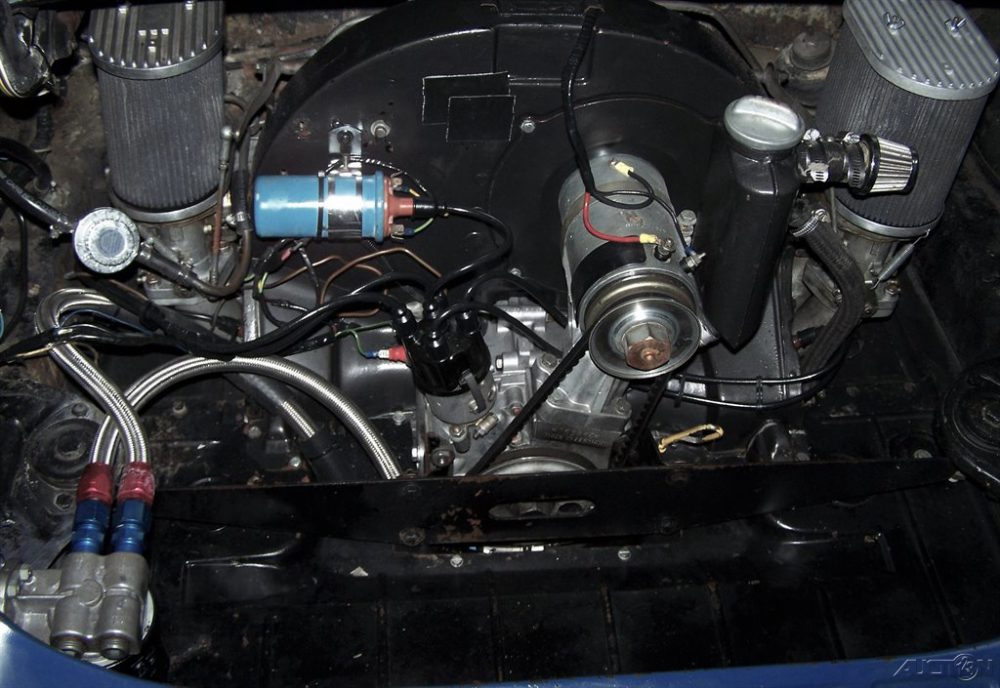 As much as I want to love every old Porsche, this specific example up for sale in Georgia might be one to really give a second thought to before taking home. The number of issues I'm seeing, not to mention just straight-up oddities like two aftermarket gauges graphed into the dash, is very high. There are a bunch of aftermarket parts going on, tape where there shouldn't be tape, random hose clamps, and an interior that has seen much better days. I encourage you to look closely at all the photos because I sure found something new each time.
The asking price of $50,000 really seems like a stretch here. I know we just saw a 1967 go for $200,000, but keep in mind the buyer of that car was a funny man who is known for having no budget and an immense collection of impressive Porsches. This is not even on the same planet as the $200,000 car other than being blue. 912 prices are creeping up, but don't make a bad decision with this one. Remember, it is just an old car.
– Andrew