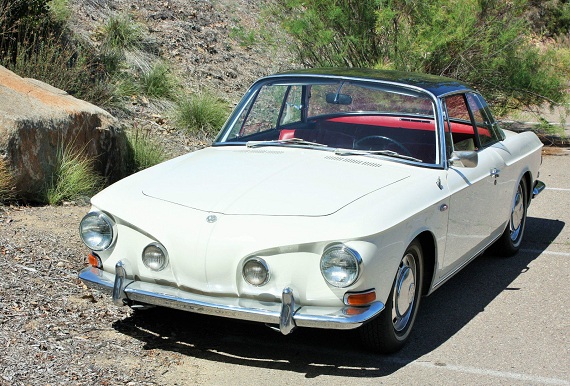 It is interesting how classic automotive values evolve and change; take, for example, today's 1968 Karmann Ghia Type 34. Originally launched as a celebration of the new Type 3 and sporting arguably some of the best looking bodywork ever fit to a Volkswagen, the Type 34 was expensive even by Volkswagen standards in its day; for the asking price, for example, you could buy two Beetles. In some regards, that makes it the Phaeton of its day, and similar to the Phaeton, it has a small and devoted crowd that love these cars. Despite that, values on the Type 34 are below some of the top values for the "lesser" contemporary Volkswagens – notably the Sambas, though good examples do really shine through. Today's is one of the best; finished in original Lotus White with black roof, this all-original Type 34 is simply stunning: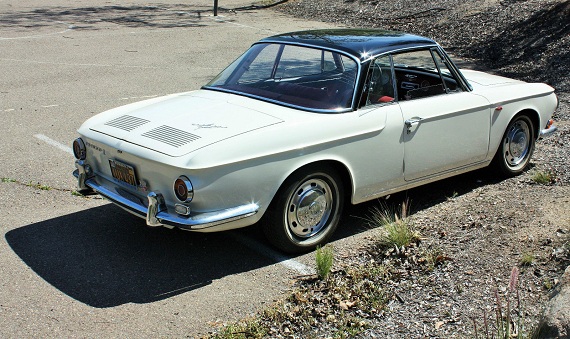 Year: 1968
Model: Karmann Ghia Type 34
Engine: 1.6 liter flat-4
Transmission: 4-speed manual
Mileage: 62,600 mi
Price: Reserve Auction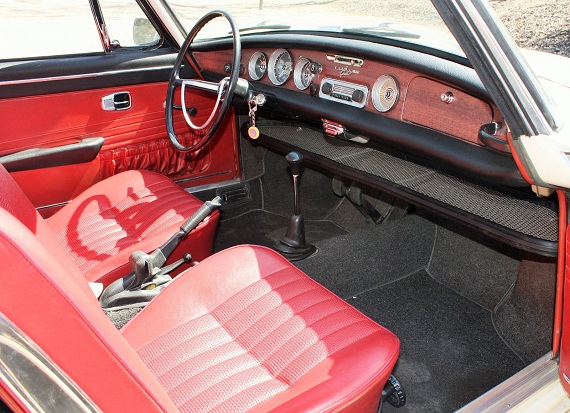 Numbers-Matching with Original Engine

62,000 Original Miles with Three Owners in Arizona & California

Show-Quality Condition, Ready to Drive & Enjoy

Lotus White body with Black roof & Indian Red interior

Loaded with Options & Accessories

This 1968 Volkswagen Type 34 Karmann Ghia Coupe is the perfect storm for buyers interested in a complete, show-quality, low-mileage, original restoration, three-owner, & SouthWest owned, rust-free car. T34s are extremely difficult to find in this condition. They were never officially exported to America but most were brought over by Americans working in Europe in the 1960's. Currently there are less than a handful 1968 T34s in America and this is the nicest original of those.

HISTORY: With 62,600 original miles driven by three owners in Arizona & California, this T34 has a fully documented ownership history. The first owner was Henry Guay who was a history teacher working in Frankfurt in 1967 and bought the T34 after test-driving it. He met his wife Kathryn soon after and they married in Switzerland. In the mid-1970's they relocated to Flagstaff Arizona where the T34 was driven to the nearby university. It was parked in 1990 and stored until 2011 in pristine original condition. The second owner, Mark Snelling from Stockton California, bought it with 55,373 miles to resell and passed it along a year later to the third owner, Bata Mataja from Malibu California with only 57,250 miles. This owner had it professionally color-sanded & polished to a show-car shine, recovered the front seats to match the original back seat, and had the wood dash covering restored along with covering the black pads in pebble-grain vinyl for a beautiful interior appearance. He drove it on weekends with his wife adding 5K miles over two years. In April 2014 he decided to consign it with T34 World Consignments to make space for a classic Porsche he had been offered.

MATCHING NUMBERS: The body & chassis VIN numbers match (#348 050 177) and the 1600cc engine number (#T 0 469 075) has been confirmed by the Volkswagen AutoMuseum birth certificate to be the original.

PRODUCTION DATA: It was built on 18 October 1967 (a 1968 model year) at the Wilhelm Karmann Coachwerks factory in Osnabruck Germany. The following day it was delivered to a Frankfurt Volkswagen dealership. It was built with several M-code options including M097 Emden AM/FM radio, M251 white wall tires, M271 MPH speedometer, M601 Luxury Package (M102 electrically-heated rear window, M18 hazard light system, & M47 dual reverse lamps, & M137 dual-brake warning system). The original owner took delivery of this 1968 T34 on 27 October 1967 at the Frankfurt VW dealer and had its first service on 20 February 1968 at 1100 miles.

ACCESSORIES: The T34 currently has the following accessories: under-dash parcel tray, three-point seat belts, BF Goodrich ¾" white wall radial tires, & original tool roll, in addition to all its original M-code options.

MECHANICAL CONDITION: The engine is strong, easily pulling 55mph in 3rd gear and idling quietly. The exhaust is quiet, allowing passengers to talk without yelling. The brakes (disk front & drum rear) are excellent. The gearshifting is smooth & trouble-free. And the electrical components all work as they should (with the exception of the hazard lights that may need a new relay). It's a well-behaved car to drive and performs wonderfully, easily reaching 75mph at freeway speeds.

COSMETIC CONDITION: The bodywork is excellent with no major dings/dents and only a few tiny road chips. The chrome is show-quality on the bumpers & lights, as is the aluminum trim on the windows & rocker panels. The front & rear window seals & door seals were replaced in 2013. The headliner was also replaced in 2013 when the front seats were recovered to match the original Indian Red leatherette interior panels & rear seat. The original carpet is in good condition, not needing to be replaced. The wood-grain dash panel covering was replaced in 2013 when the black pads were professionally covered in black pebble-grain vinyl. Rear lenses were replaced with NOS ones. Overall it's a show-quality T34 that would easily win its class with Karmann Ghia's or Type 3's.

QUESTIONS: This T34 is being offered by T34 World Consignments and it's located in San Diego California USA. For many more detailed images, driving videos, and historical data please check out the vehicle's web site at http://leehedges.wix.com/lotuswhite1968 or call Lee Hedges at 760 845 8447 or email LeeHedges@T34World.org for immediate assistance. T34 World Consignments has recently consigned two other T34s for clients in 2014: Sea Blue 1965 Electric Sunroof $37,500 in Central California & Regatta Blue 1968 Coupe $24,000 in Southern California. These two were not as original nor low-mileage as this Lotus White 1968 Coupe.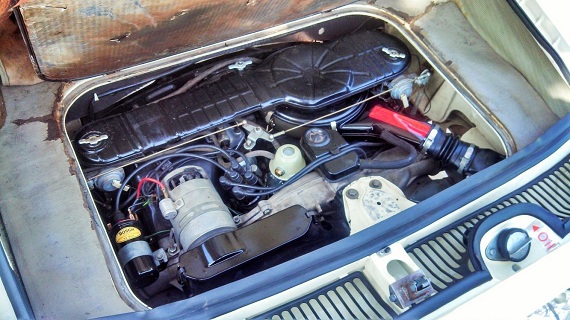 The description and included paperwork to tell the story of ownership are pretty amazing and rare for early Volkswagens, considering how many have changed hands, been apart or restored. The color combination is classic and very pretty; while not the flashiest version of the Type 34 I've seen, it reminds me in many ways of the W113 SL in this configuration. It's just lovely. And while good examples of similar vehicles – the SL or Porsches – will set you back up to six figures for a nice example, the Type 34 runs around 1/4 of the price and substantially less than a comparable Samba. There are so many pretty and neat details in the design to look at; if you want a car that will draw a crowd and can be run on a budget, there are few that can compare to this vehicle. Expect the reserve to be set high considering the condition and rarity; I'd guess it is in the $25,000 – $27,000 range; expensive for a Volkswagen, but so much cheaper and attainable than early Porsches and SLs have become!
-Carter