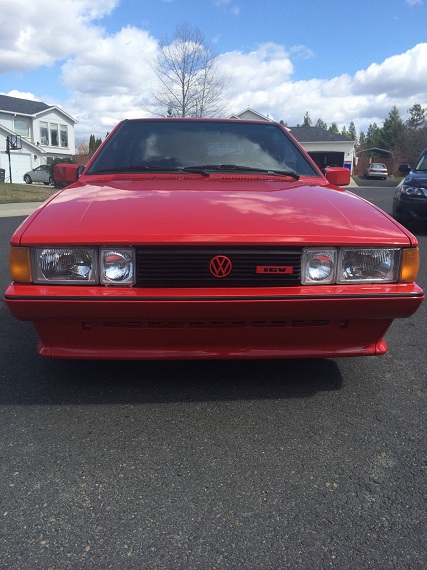 Our reader Larry noticed the nicely restored 1988 Volkswagen Scirocco 16V we wrote up earlier this month is back up for auction, with a Buy It Now price of $5,000. At that price, you couldn't replicate the condition of this model and it looks like a good deal. If yesterday's mint black Scirocco 16V got you excited but is too rich for you, here's a cheaper way::
The below post originally appeared on our site April 11, 2014: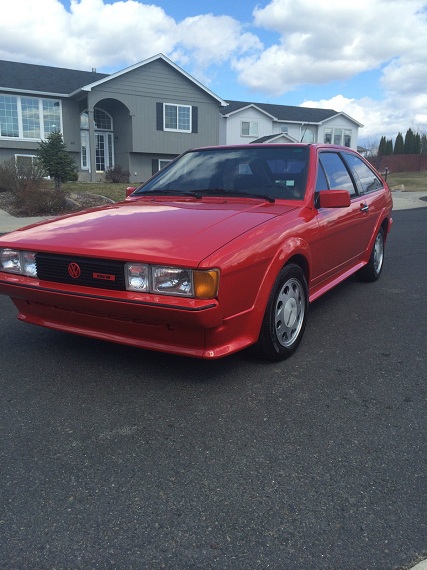 Last week, Nate wrote up a great Tornado Red Scirocco 16V, and while I disagree with his claim that it's more attractive than the Audi Coupe, otherwise we see eye to eye – these are great little performance hatchbacks that can be run on a budget. Unfortunately, nearly everyone in the VW world already discovered that and finding clean, unmolested examples is quite difficult. Nate longed for some teardrop wheels on his example, and I'm happy to oblige with today's super clean example, replete with the nicer Euro-bits, too: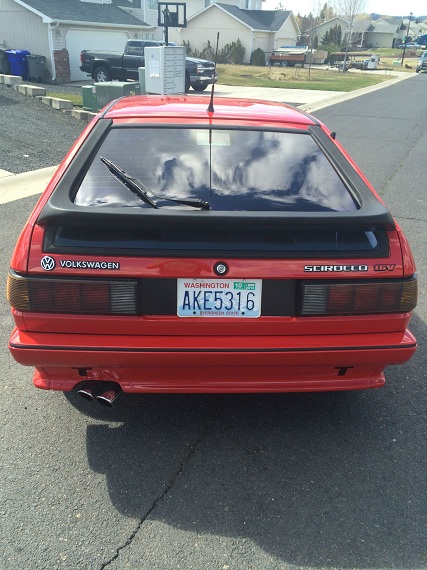 Year: 1988
Model: Scirocco 16V
Engine: 1.8 liter inline-4
Transmission: 5-speed manual
Mileage: 167,000 mi
Price: Reserve Auction
Up for sale is a beautiful 1988 VW Scirocco 1.8 16v. This car has been meticulously maintained. I have over $19,000 in receipts for factory maintenance and original equipment replacements from when the car was brand new. Virtually everything on the car is in new condition. The motor was fully rebuilt when the odometer read 142128. The car was just professionally repainted in a beautiful red base clear. Tires are brand new and on factory teardrop aluminum wheels and it sounds great with the new exhaust. The list could go on and on with all the new parts, but believe me its virtually everything. This is a one of a kind car being as well maintained and so well documented with some tasteful upgrades. Message me with any questions and I will get right back to you.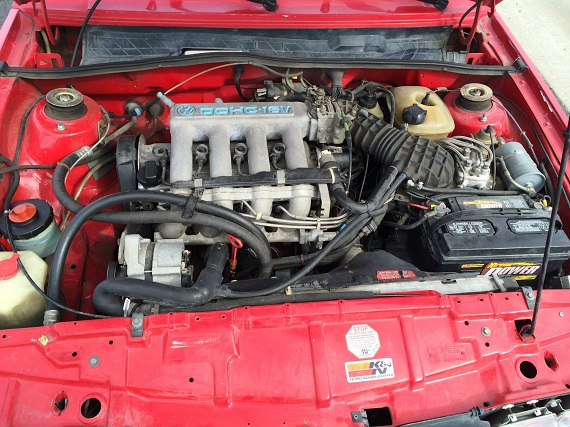 While this example does have a few more miles than the one Nate wrote up, it's undergone a thorough reworking and has the stack of receipts to prove it. If you're going to get into one of these cars with intentions on bringing it back from the brink, this is a much smarter and easier way to go; fully rebuilt motor, repaint, new exhaust, tires – as the seller says, the list goes on. Not only is this difficult to replicate, but going through a complete restore on a car is time consuming, frustrating, and above all else – expensive. That means, of course, that this example won't come cheap, and like some of the other nice condition Sciroccos we've featured I'm guessing the reserve is set near $10,000. The only problem I see with that amount is that, frankly, at $10,000 I'd rather have a 944 Turbo or S2; but if you're a die hard Volkswagen fan from the 1980s, this is about as good as it gets!
-Carter