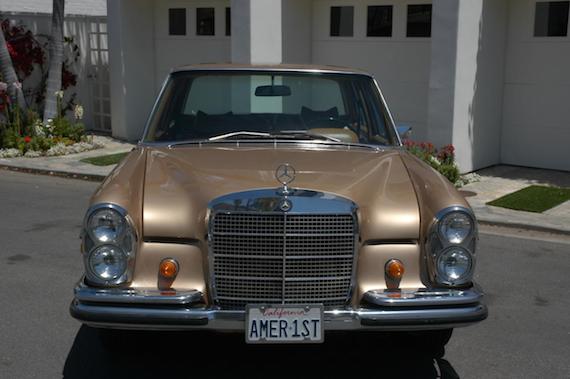 The terms "hot rod" and "luxury sedan" seem mutually exclusive, but there's been a few nice attempts to meld the two genres together over the past couple decades, the likes of which include the W124-based Mercedes-Benz 500E/E500, E39 BMW M5, Audi S8 and even some non-German examples such as the Pontiac G8 GXP and Cadillac CTS-V. The granddaddy of them all, however, is this car here, the Mercedes-Benz 300SEL 6.3. When Mercedes developed the M100 V8 engine for use in the 600 Grösser, some boffins within the company thought it would be cute to drop this hulk of a powerplant into the 300SEL to create a sedan that could embarrass purpose built muscle cars at your local drag strip. It's engineering exercises such as this that prove the Germans have a sense of humor after all.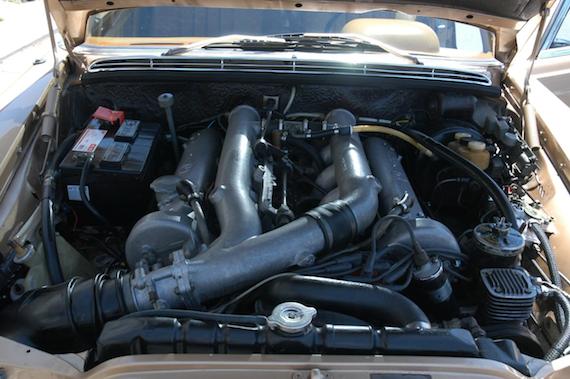 Year: 1969
Model: 300SEL 6.3
Engine: 6.3 liter V8
Transmission: 4-speed automatic
Mileage: 82,759 mi
Price: Reserve auction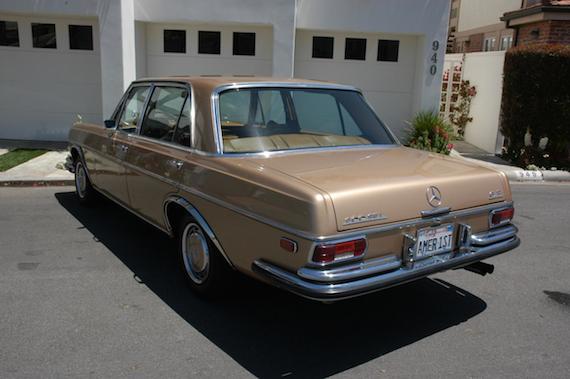 Year: 1969
Make: Mercedes Benz
Model: 300SEL 6.3
Color: Gold
Mileage: 82,759
Stock#: 1744

Description: One Of The Nicest 6.3 You Could Find. Endless Maintenance History Adding Up To Almost $30,000.00 In The Last 14 years, Including A Complete Engine Overhaul. If You Are Looking For A Classic Mercedes Benz That Turns Heads, Here It Is. Absolute Mint Condition Mercedes Benz 300SEL 6.3. Please Call Peter Or Bo At 949.631.4194 For More Information.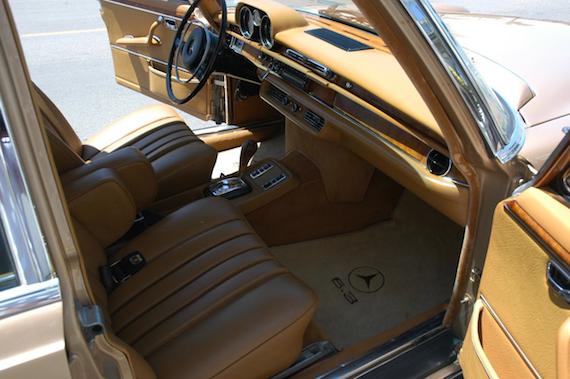 Given this car has had an engine overhaul, one might assume that it's also had a cosmetic refresh at some point, however, there is no confirmation of this in the ad. Currently driver quality 6.3s like this are pulling anywhere in the mid $30,000 range up to $50,000, depending on provenance. A bit more color on ownership history would be nice in the ad, but if it has a large service history as described, it should help to assuage fears of potential owners, as these are not the easiest of cars to work on. However, they do last, as we see here with Jay Leno's own 6.3. If you haven't already checked it out, he just featured the 300SEL 6.3 on his series Jay Leno's Garage.
-Paul