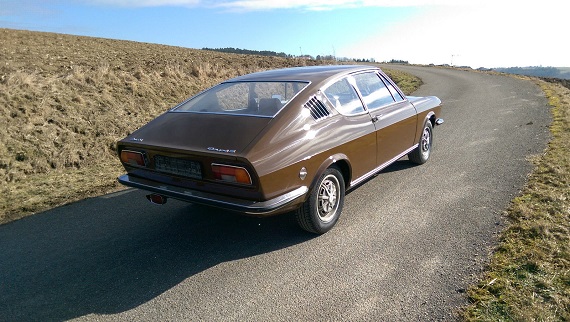 One of the benefits to U.S. automobile enthusiasts of the recent global economic slowdown is the raise in value of the dollar relative to the Euro. For some time, the Euro was nearly a two to one ratio – it made contemplating importing vintage cars hard to stomach, because you needed to double the price and then deal with the headache and cost of importing the car. With it much closer to one to one as it is today, perusing the halls of German eBay suddenly becomes less of a pipe dream and more of a potential reality. Of course, if you're going to be going through the difficulty of importing something, it better be worth it! For me, there are a plethora of rare Audis that I'd love to import. However, it does seem silly to import a S4 or S6, for example, since they were available here as well and you could get a pretty nice example. No, it seems to make more sense to look for something that you just don't see on a regular basis – like this 1973 Audi 100 Coupe S, for example: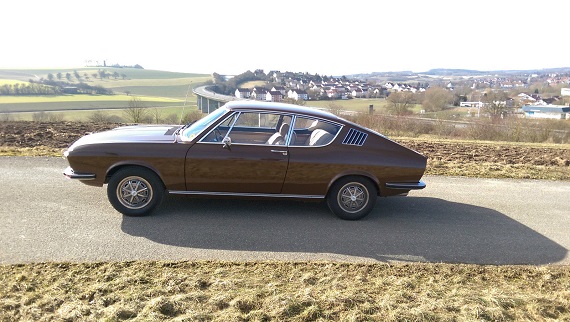 Year: 1973
Model: 100 Coupe S
Engine: 1.9 liter inline-4
Transmission: 4-speed manual
Mileage: 67,000 km (41,632 mi)
Price: E.12,750 ($13,825.50 Today)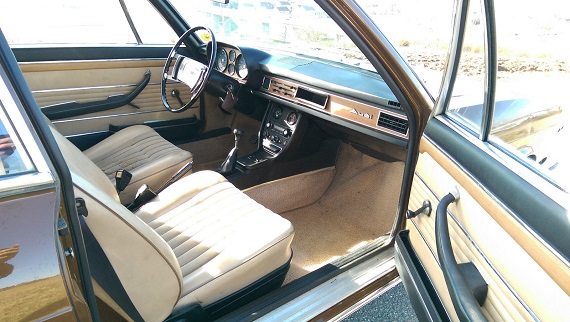 Hello dear friends of vintage cars,

I offer here a beautiful and well kept Audi 100 Coupe S C1. He has just about 67.000km on the clock and has first-hand with German letter, but it was work related in the letter three times re-registered (always to the same owner). The engine and transmission are dry. The car has received new MOT and the registration papers for an H-plates. It will come with various spare parts.

Currently work performed:

-Oil/ Filter change

-spark plugs Were renewed

-brake fluid Was changed

-waterpump Was changed

-New Tires were mounted and balanced (Continental)

-windshield washer pump Was repaired

-Vehicle Was prepared from inside and outside

-Air intake as well as the front grille have been newly Powder coating by an expert

-brakes adjusted

-repaint carried out on the vehicle

TUV and AU new to February 2017

-H Flag

Of course on the vehicle and sheets were used, which were however carried out expertly. White seats on the age-appropriate wear. The rear bumper is easily attacked by rust.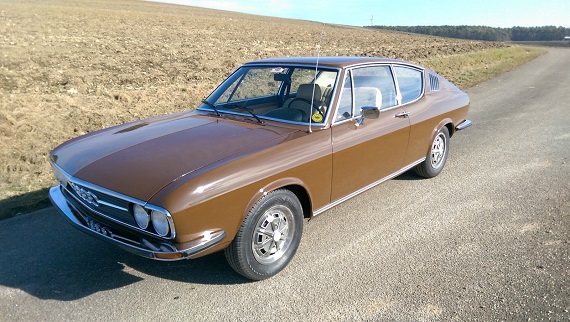 Condition of this car is certainly far above average; perhaps one of the better examples I've ever seen. These 100 Coupe Ss are quite rare anywhere; they're not a car that will light a fire under you with their performance, but boy – they are pretty. There are hints in the design of some rare Italian and English metal. For example, I can see the silhouettes of the Fiat Dino, the Maserati Ghibli, the Aston Martin DBS and the Glas 1300GT. To me, those are all beautiful designs that are classic GT cars. Sure, the Audi isn't the performance match for the more rare English and Italian stallions, but for showing up at a vintage car show? No, it'll do just fine and almost no one will know what it is. There are currently only a reported 5 of these 100 Coupe Ss in the U.S.; that makes it more rare than seeing a B5 RS4 Avant, for example, or even an RS2 here. Despite the rarity, the Coupe S is significantly more affordable than any of the other cars mentionedr – this example is available for around $14,000. With import fees, you'll still be well under $20,000. It may be a lot to spend on a classic Audi, but it's a cheap amount to spend on a car that will set you far apart from the crowd and a compelling alternative to the same period BMW 2002s.
-Carter