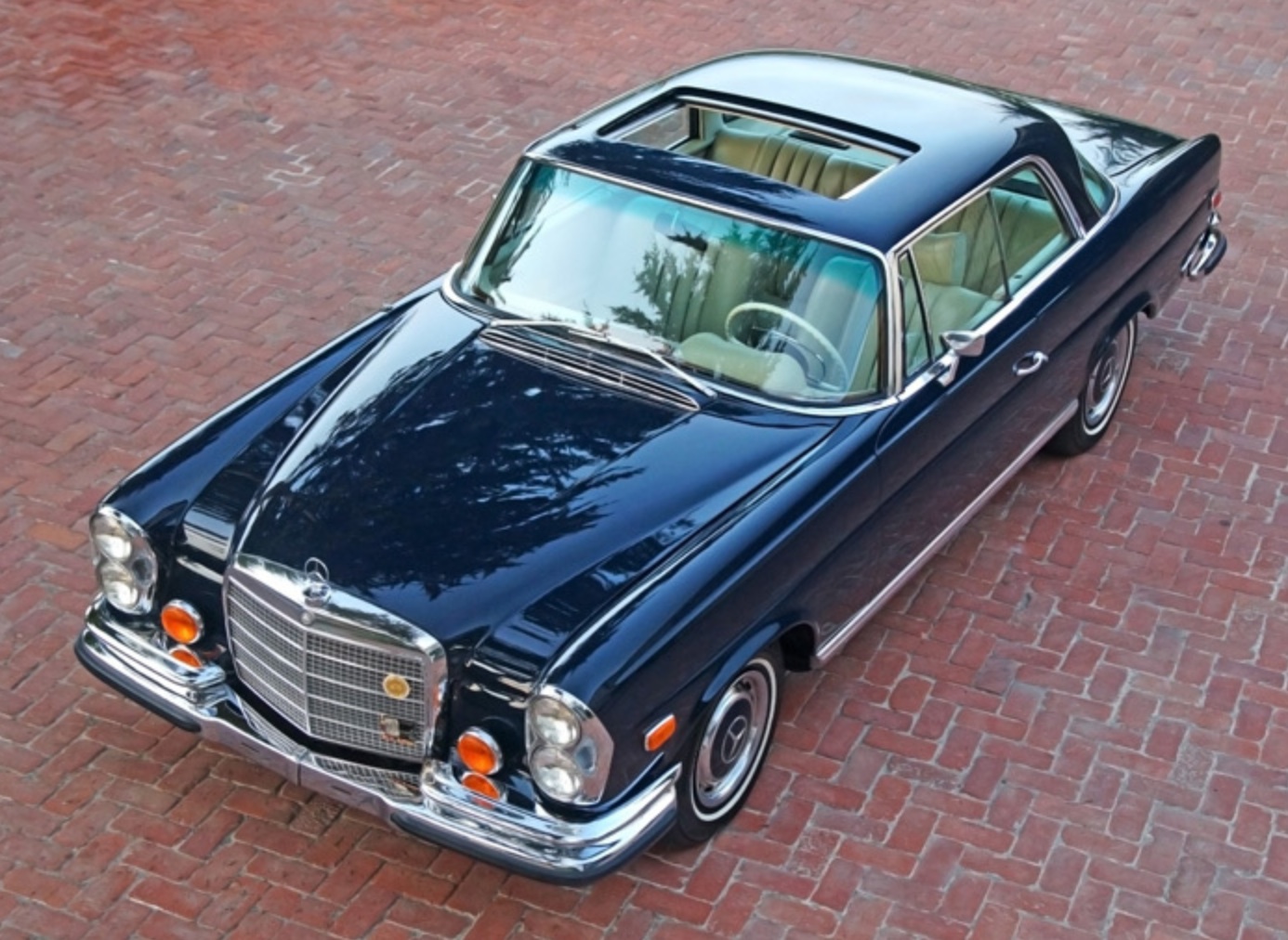 Many enthusiasts still lament the passing of the Mercedes-Benzes from the 1980s and 1990s, as these cars are put on a pedestal as a monument to the last vehicles from this company engineered to a point, not a price. Mercedes has made strides to recapture the magic of their old tagline "engineered like no other car in the world," but it will never quite be the same. As they say, time marches on. If you ask me, however, Mercedes reached their watershed moment with this very car, the 280SE 3.5.
Available in either coupe or cabriolet form, these were truly the last hand-built Mercedes to leave the factory. Copious amounts of leather and wood line the cabin, while fit and finish, right down to the elegant, upright grille is exemplary. Old world craftsmanship allowed these cars to stand apart from the competition, but underneath they sported a new heart: the M116 3.5 liter V8. Available with either a 4-speed automatic or 4-speed manual, this fuel injected engine gave this car modern day performance that belied its classic looks. In the last few years, values have been strong for this model, particularly the cabriolet version. This coupe for sale in Southern California had a repaint about ten years ago and its chrome tended to at the same time. This example looks positively stunning in navy blue over parchment.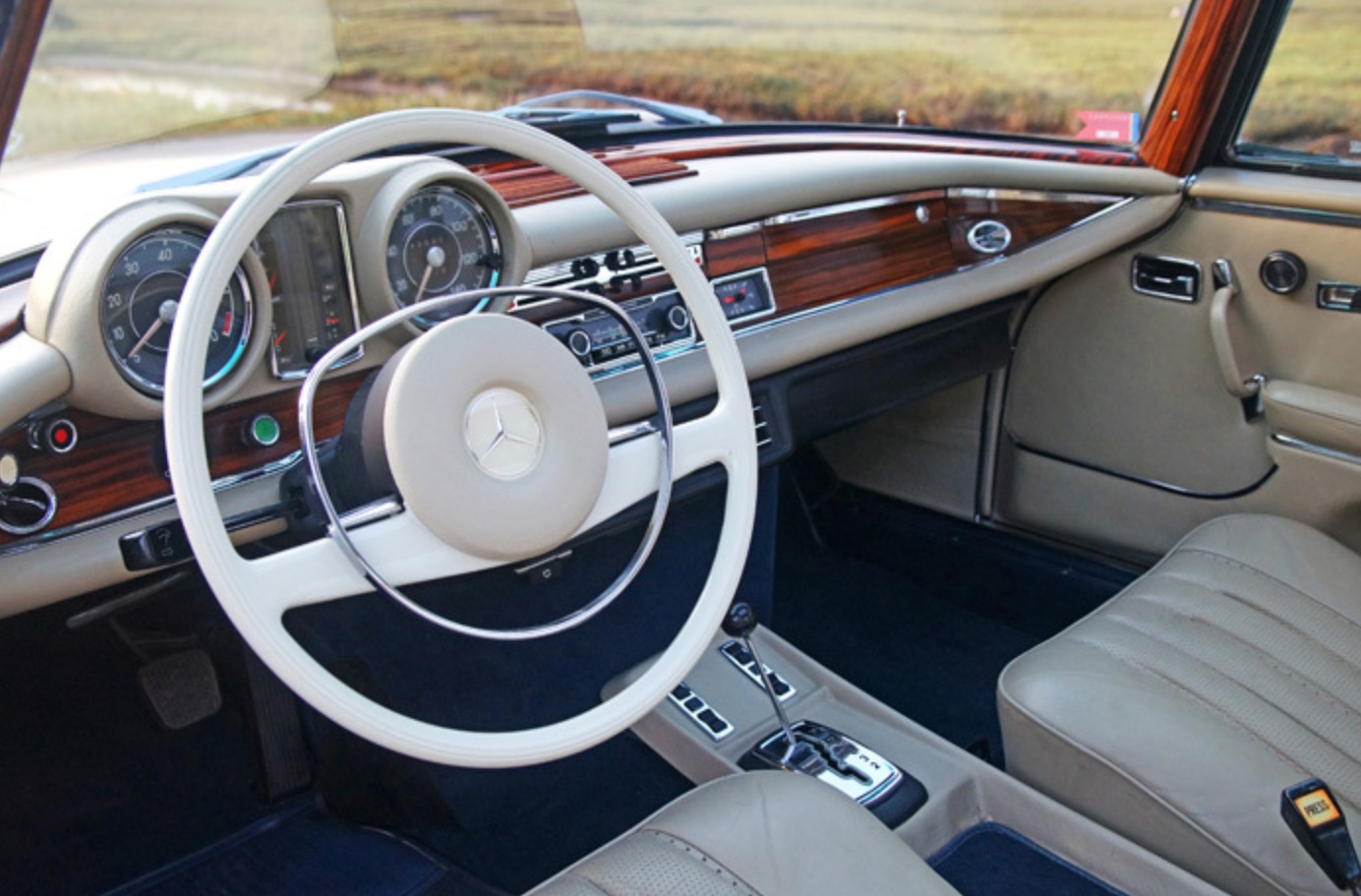 Year: 1971
Model: 280SE 3.5 Coupe
Engine: 3.5 liter V8
Transmission: 4-speed automatic
Mileage: 90,442 mi
Price: Reserve auction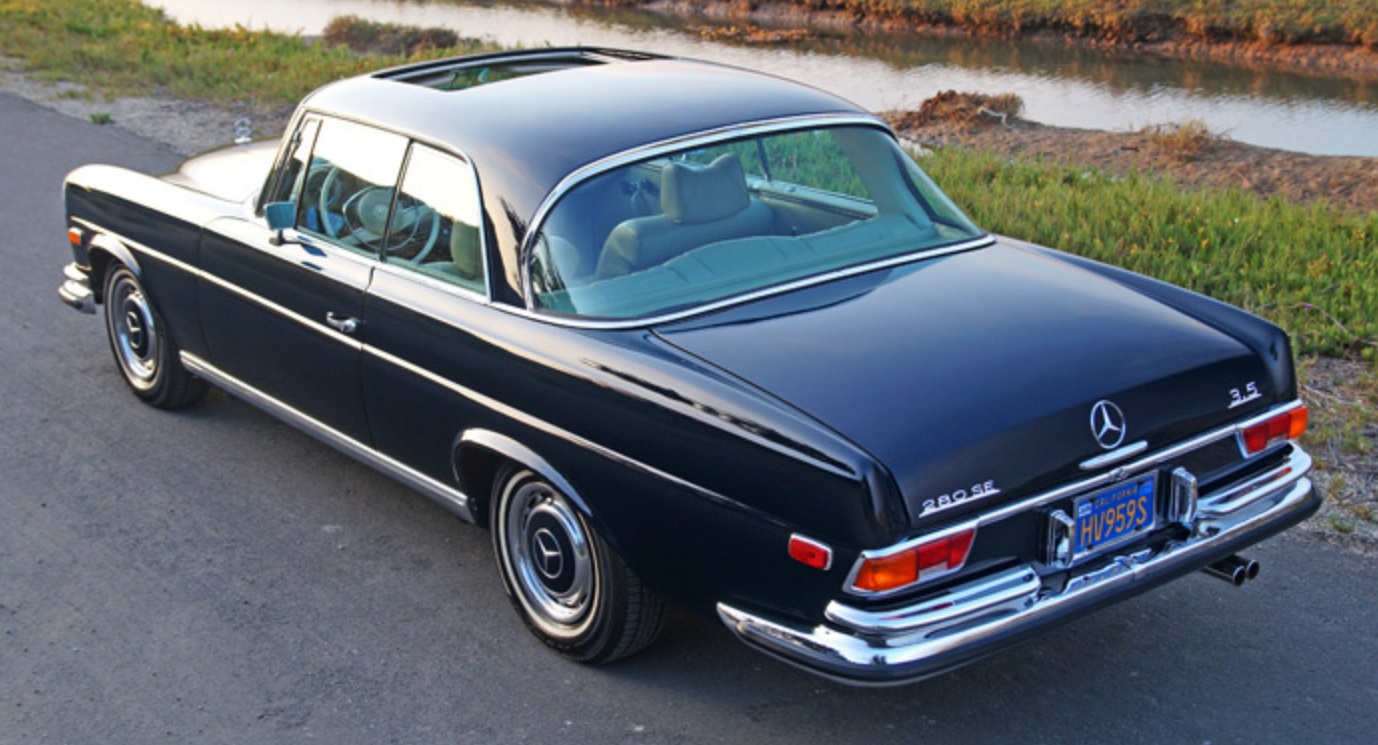 Offered for sale is an absolutely gorgeous 1971 Mercedes 280SE 3.5 Coupe with all of the desirable options: sunroof, floor-shift transmission, air conditioning and power windows. Finished in Navy Blue over Parchment leather with Navy carpeting, it's hard to imagine a more tasteful example of Mercedes' "Heckflosse" (fin-tail) coupe, the color combination complimenting the enduringly elegant, yet masculine design perfectly. Always a Southern California car, this example has been lovingly maintained and cared for, most recently in a sizable collection in San Diego. Roughly ten years ago the prior owner commissioned a high quality repaint and had everything re-chromed and consequently the car is truly nice as it appears in the photographs.

The paint is excellent, a rich and lustrous finish that shows only the most insignificant of imperfections. All of the car's chrome is fantastic, as is the rubber and all of the original glass. Panel fits and gaps are excellent and the car shows no evidence of any accidents. Always garaged and cared for, the car's undercarriage and body are both rust-free. The car's original wheels with color-matched hubs are wrapped in brand new white wall tires.

The car's Parchment leather interior is in great original condition and it perfectly offsets the Navy exterior. The seats show minimal and only typical wear, the carpets are in excellent condition and the headliner shows hardly any wear at all. The wood dash inserts are free of cracking or splitting and the dash houses fully functional gauges. The sunroof, power windows, heat, air conditioning original Becker radio work as they should.

Mechanically the car is in excellent condition, starting easily, idling consistently and pulling strongly and smoothly through each of the gears. It drives and brakes straight and requires nothing but a new owner. Whether tooling through town or cruising down the highway, the car is an absolute joy to drive – modern enough to be comfortably enjoyed but also visceral enough to provide that great vintage drive quality. Whether its next owner will be a weekend enthusiast or whether the car will be a worthy and appreciating addition to any serious collection, this 3.5 Coupe is undoubtedly going to provide another 42 years of "pride of ownership" for its next owner.

We want this car to go to great home and would be happy to further discuss it and answer any questions, so please feel free to email us or call us at 805-202-4557. You can also visit us online at GoodmanReed.

We've always had an appreciation for classic European cars and over the years have created an eclectic personal collection. We only buy cars that we'd personally be interested in owning and generally only sell them to make room for other acquisitions. That time has come for this Mercedes (if the price is right, of course – this isn't a fire sale). We try to give accurate descriptions of the cars we're selling, but we're enthusiasts, not experts, and we encourage and are happy to help facilitate personal or professional inspections. But please do so before bidding, as the alternative harms our ability to make sales to other interested parties who have done their proper due diligence before bidding.

For U.S. buyers a 10% non-refundable deposit is required within 3 days of the auction's end, the balance to be paid within 7 days of the auction's end. Foreign buyers must pay in full within 7 business days of the auction's end. Buyer is responsible for shipping, however we'd be more that happy to help with recommendations and arrangements. The car is listed locally and we reserve the right to end the auction at any time should it sell prior to auction's end. Thanks for your interest.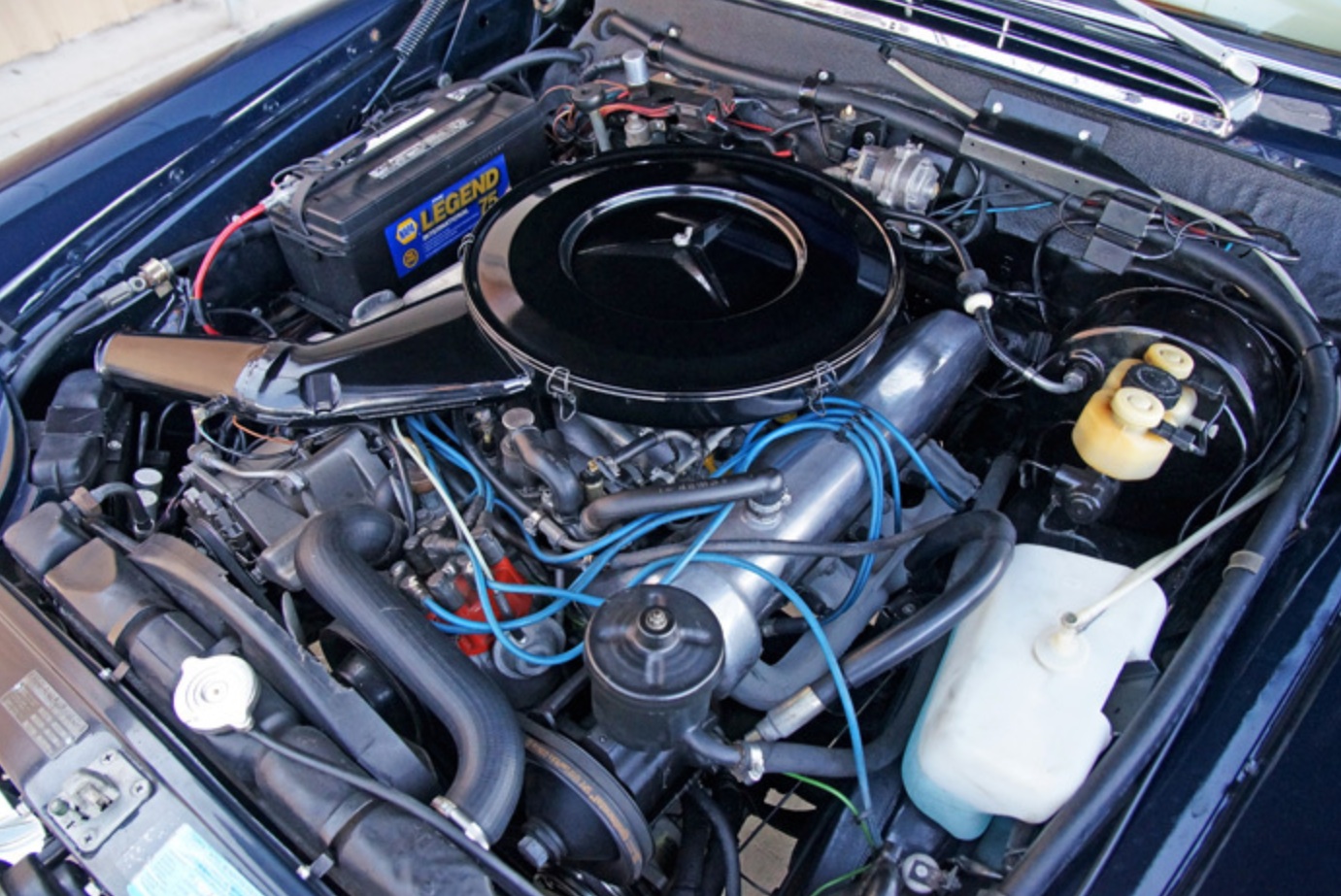 This is one of those coupes that brings to mind the term "they don't make 'em like they used to." Fitting, then, that automotive journalists of the day exalted this car's future classic status when it was new, as it would be succeeded in the Mercedes lineup by the smaller, sportier R107 based SLC coupe. Prices for the 3.5 Cabriolet have hit the stratosphere, bringing upwards of $200,000 at auction in some cases for the very best vehicles. The coupes can be had for less money, but they still command a presence on the collector car scene. A very well fettled car like this should bring somewhere between $50,000 and $65,000. Cars that are a little more rough around the edges but in good driving condition can be had for a little less, usually around the $35,000 to $45,000 mark.
-Paul