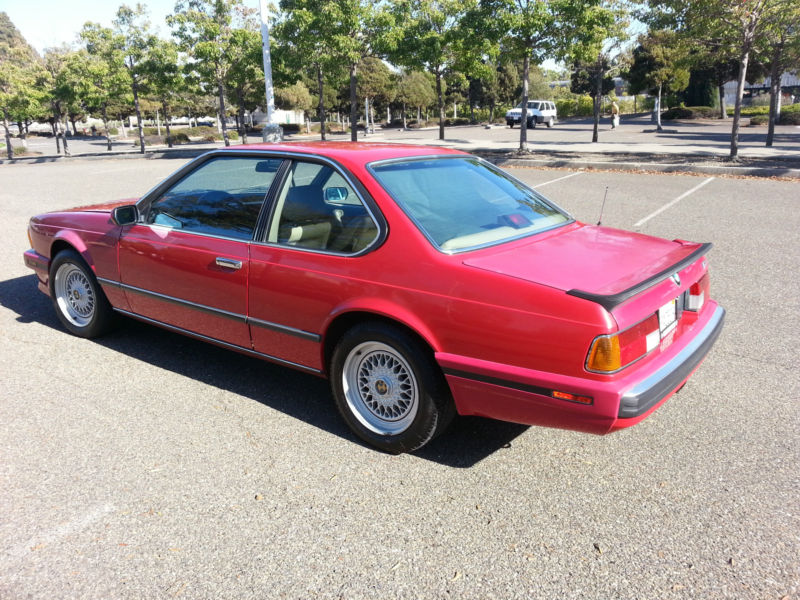 You'd be forgiven for thinking that I've got a thing for red cars. I promise, I don't really, but for some reason I have seemed to review quite a few since coming on board. In keeping with my perceived affinity for all things red, here's another to add to the list – a Cinnibar Red 1988 BMW M6. I know you're saying "I think he already reviewed this car!" and you'd be pretty close to correct; I reviewed another Cinnibar Red 1988 M6 only about a week ago with almost the same mileage. This car, however, is on the west coast, so all of you sunbathers in California get a chance to experience your own "shark week" without worrying about a cross country journey: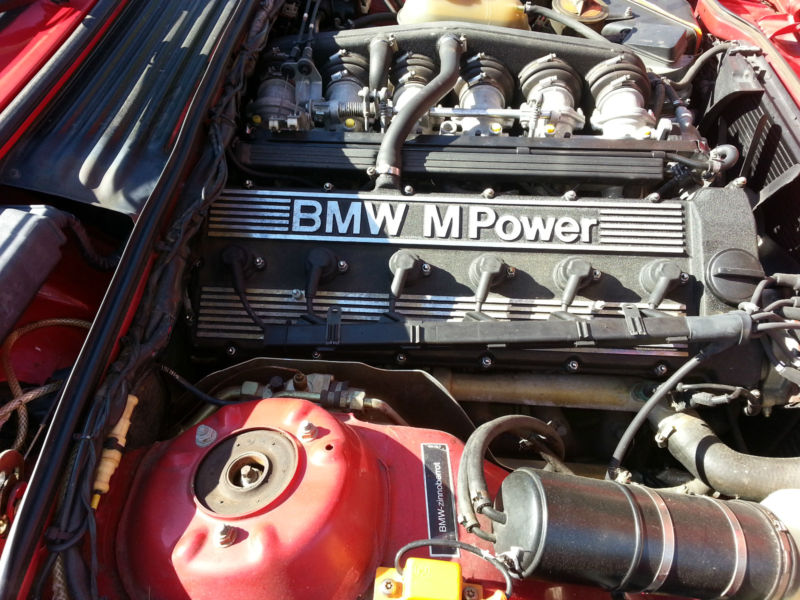 Year: 1988
Model: M6
Engine: 3.5 liter inline-6
Transmission: 5-speed manual
Mileage: 61,839 mi
Price: Reserve auction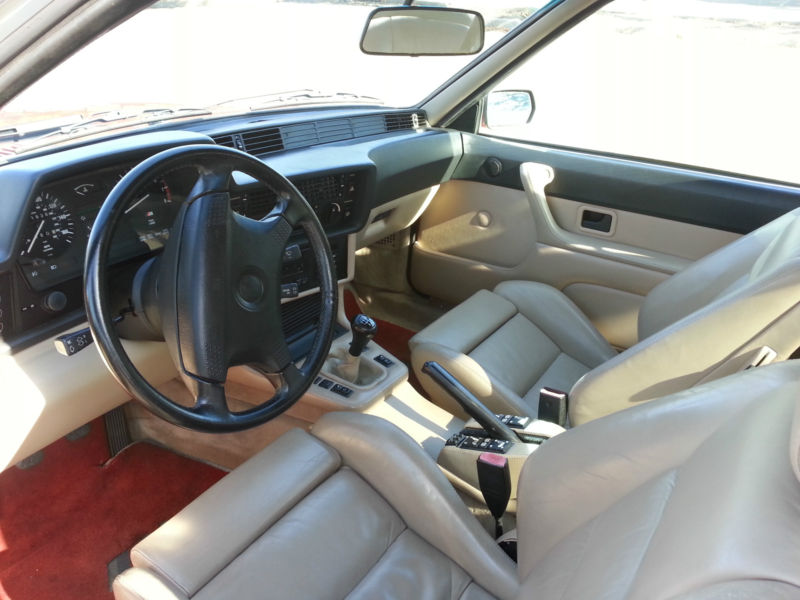 I have here for sale our enthusiast owned BMW M6.It is the rarest BMW ever made.It is a rare find especially the one in such shape. This car has 61k miles on it. This is unbelievable.This great car was my mom's wedding anniversary gift from my dad. She cherished this vehicle as if it were her last child. However due to a crushing knee surgery she had six years ago she garaged it. It was her weekend only car, once in a while she would drive it to a car show. This car is in excellent condition. The interior is in pristine condition. The leather seats are almost brand new. There are no cracks or tears anywhere not even on the dash.It has the original rims and paints. The tune ups and oil changes are religiously done when due. This baby has a brand new battery that has 72 months warranty that can be transferred to the new owner. For general information about the car you can Google the year and model.

As depicted on the pictures, this car is untouched. It is 100% stock. My mom forbids after market products on this car. She would not paint it because of that reason. Please feel free to email me if you want to test drive it. This baby runs like a sewing machine. There are no dents. Straight body. Never been in an accident. The VIN no is WBAEE1415J2561359 if you need to get information from DMV or Carfax report. The title is free and clear. It passed smog on first trial on 07/10/2013. I have the paper work. Tags are current. This may be your last chance of owning an 1988 M6.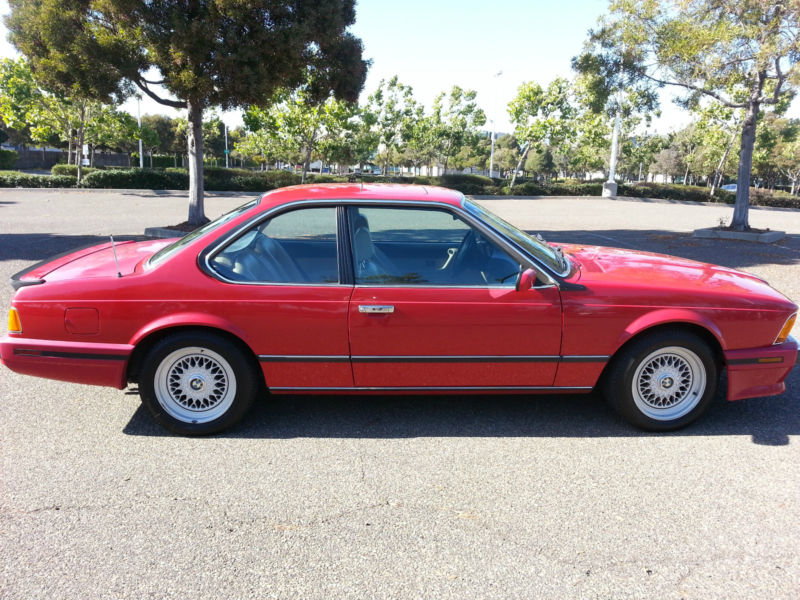 Although they're usually good for a chuckle, I often wonder what goes through the minds of people that randomly insert fictitious statements in for sale advertisements. While certainly not the most common BMW ever made, the E24 M6 is not even close to the rarest. It also won't be your last opportunity to own an M6, despite what I'm sure they'd like you to believe. I find the "no aftermarket products" statement odd as well, although it apparently explains the lack of wax or polish applications to the exterior. It will likely take a serious amount of time and care to restore that original paint, if it can be done. I wonder, too, if it's still rolling around on the original TRX tires or if it's on its second set. Either way, as with the last M6 I reviewed, plan on changing those wheels out for some newer stock with better tire choices.
At an opening bid of $19,500 with the reserve not met, it looks like they're asking all the money for this car. I'm guessing this is in part due to the relatively low miles and their apparent belief that this is the only one of its kind left. While the interior does look nice, I'm just not sure that the condition of the car justifies the price. Perhaps if the paint was in better condition and a more detailed service history was available the car would pull some stronger numbers, but the Boston M6 has yet to sell with shiny paint and basically the same mileage and interior condition at $23,800. The Boston car certainly presents better, so I would guess that the value of that car is slightly lower and this car should be priced below that.
-Carter