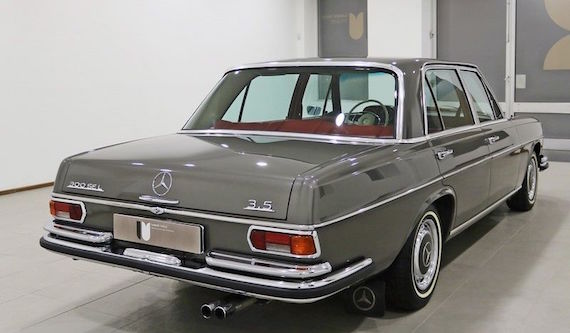 A few years ago, I had the opportunity to attend one of the Mercedes-Benz Club of America's June Jamboree shows at the Mercedes-Benz Headquarters in Montvale, New Jersey. The car I was driving at the time, a 1998 C230, won a popular choice award, mainly down to condition and originality. Across the parking lot, a car caught my eye that is still haunting me to this day. It was a 1967 250S sedan finished in Arabian Grey with a red MBTex interior. It also had a 4-speed manual gearbox, with floor shift. With the simple dog dish hubcaps over steel wheels, there was something refreshingly honest about this car. This 300SEL 3.5 for sale in Portugal reminds me a lot of that particular Mercedes from years past, albeit this one has the 3.5 liter V8 residing under the bonnet, with leather seating in place of the MBTex.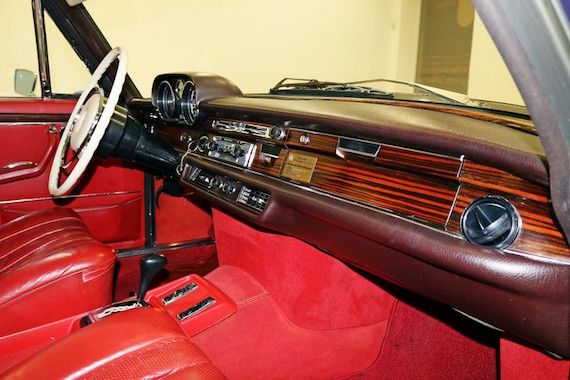 Year: 1971
Model: 300SEL 3.5
Engine: 3.5 liter V8
Transmission: 4-speed automatic
Mileage: 85,000 km (~ 52,816 mi)
Price: €38,000 (~ $43,000 Buy It Now USD)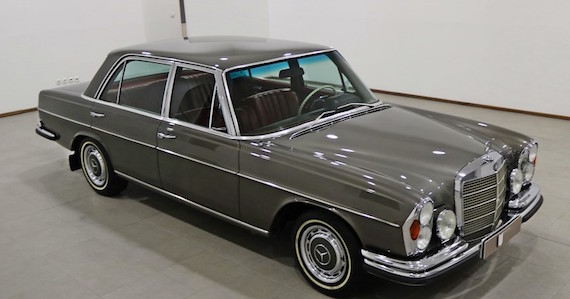 We are glad to offer:

Impossible to find – original condition

1971 Mercedes Benz W109 300 SEL 3.5

85.000Kms – Original Km´s

Originality Certified by The Portuguese National Classic Car Club( CPAA) – F.I.V.A. member.

Always Registered in Portugal

Never restored in perfect condition!

Factory 100% Original panels

Factory welding Marks

Fully factory protection wax

Factory original production Marks.

Large file of invoices and road inspections in order to proof the original Km´s.

The chassis it's in immaculate condition!

It's impossible to find another 300SEL 3.5 in this original condition and with very little sign of use!

Fully serviced:

Engine
Gearbox
Suspension
Air Conditioned

Everything is working perfectly!

Only for who wants an Impossible to find and fully original car in top condition.

You will never see another one in this condition!

38.000€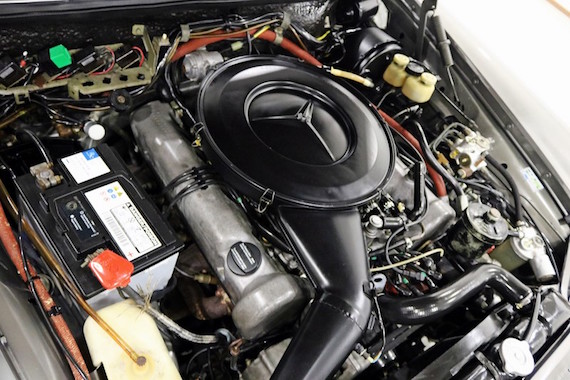 The 300SEL 6.3 is the S-class of the time everyone remembers with it's brawny M100 V8, but the 280SE/SEL and 300SEL with the M116 3.5 and M117 4.5 engines were the cars that brought the W108/W109 into the 1970s. While not as powerful as the 6.3, these new V8s gave an injection of youth into the aging S-class, so much so that these are classics which can easily keep up with modern day traffic. The high mark for these 300SEL 3.5 sedans is around $30,000 or so these days. This car certainly represents a unique opportunity to have a low mileage, original example of a vehicle which would have normally been restored by now. That alone is certainly worth a bit of a premium.
-Paul