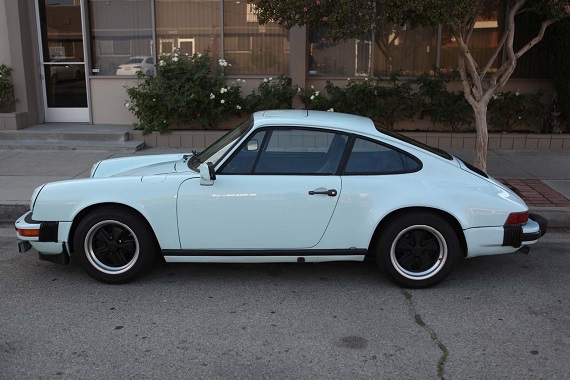 I always enjoy a rare color Porsche 911SC. I mean I enjoy a rare color of just about any 911, but for me those on the SC come across as particularly interesting. In part I think this is due to there not being a ton of vibrant colors available for the model and in part I think it stems from the variations we see on normally subdued colors. The example we see here, a Glacier Blue 1983 Porsche 911SC located in California, comes from the latter sort: it's a soft blue that almost borders on white when seen in some conditions. The pictures here, to the color's detriment, are all taken in the shade, where the car doesn't show nearly as well as in sunlight where the light blue tends to stand out more. C'est la vie. This 911SC's Glacier Blue exterior is complemented by a dark blue interior, which completes the cold oceanic feel and is one of the better combinations of blue on blue that I can recall coming across. On offer with no reserve this 911SC currently sits with one bid at $35,000, which I think given the mileage and condition might be a little high, but in this case will be enough to take this car home. We'll have to see if anyone else decides to take the plunge.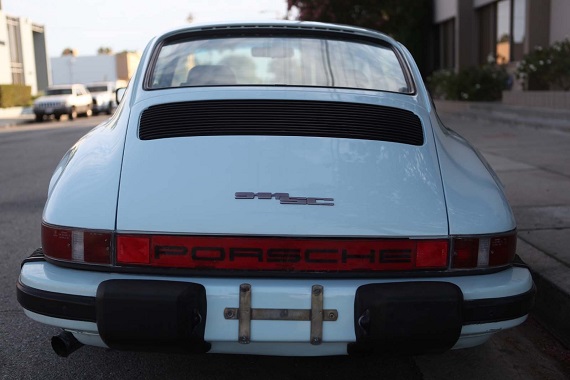 Year: 1983
Model: 911SC
Engine: 3.0 liter flat-6
Transmission: 5-speed manual
Mileage: 149,000 mi
Price: Auction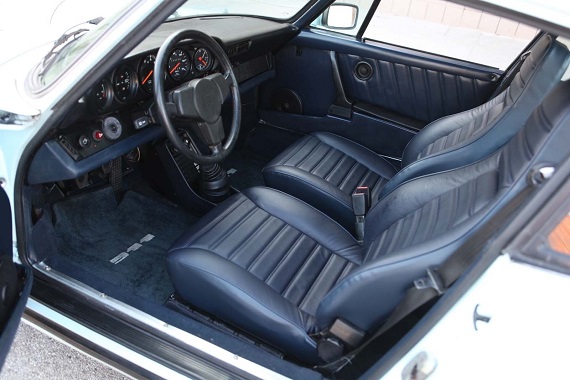 1983 Porsche 911 SC Sunroof Coupe in glacier blue over blue leather interior. Mileage is 149k. Glacier blue is the very rare factory color of that car, close to gulf blue but a little lighter.

Very nice shape with no rust or other issues… Car has the factory fuchs wheels with good tires.

The blue leather interior is in decent condition. The front seats have new leather faces in full leather with the factory perforation. Engine fires right up and car runs and drives just fine. No oil leaks, no transmission issues and no other red flags, just a bullet proof Carrera SC with a lot of life remaining.

Very nice, clean and straight 83 Coupe in a really rare color, that can be driven anywhere. No service due at this time, everything is up to date.

The car is sold as is where is, with no expressed or implied warranty !!!

I welcome and encourage any inspection or viewing, but please before you put your bid in.

Payment: PLEASE !!! Straighten your finances before you put your bid in !!!. I'm not offering financing and i'm no "buy here, pay here lot". Also if you have a wife to ask for permission… again, ask her before you put your bid in… And one last thing. When you bid, please be sure that this is what you want and what you want to pay for. A winning bid is a commitment to buy this car, not the right of the first refusal to buy this car. Export is ok, can help with shipping. Europe will charge only 6% custom duties, since the car is older than 30 years.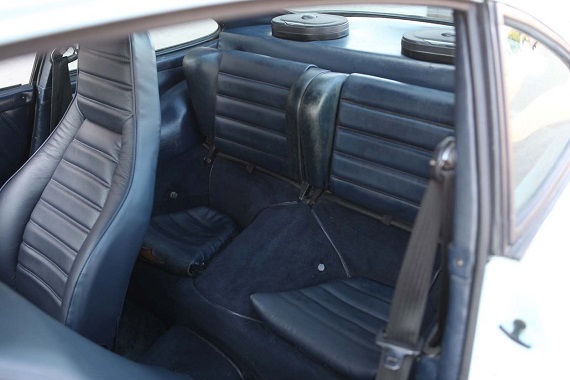 This 911SC really is about potential. It's a rare and attractive color and, while not low mileage by any means, it still should have plenty of life left in it. But I can't look at this 911 and tell you I'm really confident it's been well cared for during its life. Nor does it look like it's been completely abused, but I do think it needs some work. The front seats have been reconditioned and a quick look at the rear seats reveals what we can probably expect the front seats to have looked like prior to their refreshening (also, the rear will need attention). For a car over 30 years old we expect some interior wear, but this does serve as the first factor that calls into question the overall care. The seller states that the mechanical components are all in good shape – and hopefully a PPI will verify that – so there is some hope that this 911's issues are purely on the cosmetic side. As I said I think this one is all about potential. Get everything back into its proper condition and you'll have a lovely older 911 that should attract some attention if you wished to sell it, but otherwise will serve faithfully for a number of years.
-Rob