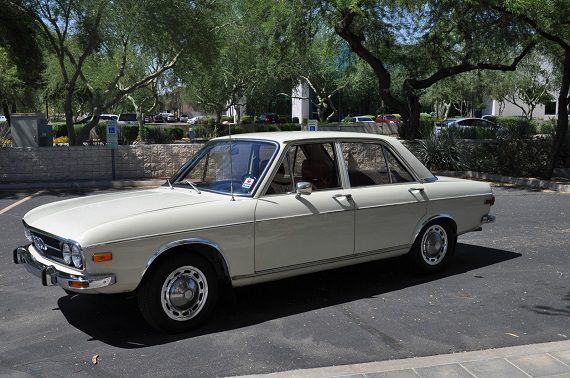 I'm going to say something that's probably somewhat shocking to many Audi faithful; the original Audi 100 was actually a sales success. Audi produced nearly a million of its new-style sedan, taking the company of a trajectory of innovative and aerodynamic family cars throughout the 1970s and 1980s. Of course, you'll say, even if the C1 was a success in Europe, it wasn't so much here in the U.S., right? After all, you see very close to zero of these handsome 1970s designs kicking around today. That would be a misstatement of the truth, since Audi original sold an astonishing 146,583 Audi 100s here. But since Toyota sells that many Camrys every hour, let's put that into perspective. Some really rare Audis in the U.S.? How about a few of my favorites – 22,356 Coupe GTs sold here in total, and only 3868 V8 quattros made it to the States. Okay, neither the Coupe GT nor the V8 quattro was a particularly popular model for various reasons. How about a wildly popular model, then? Audi's sales success with the 100 was on par with the company's more recent star model, the A4 – Audi shifted 98,393 95-99 A4 models, and those are pretty common to see even if the newest of the B5 generation is 14 years old. A bigger perspective? Audi sold more 100LSs than it sold total cars (135598 total) between 1988-1995. I remember the 1980s, and even then – when these cars were newer than the current B5 generation – you just didn't see them. That makes it especially neat to see one today, especially in the condition of today's example:
Year: 1972
Model: 100LS
Engine: 1.8 liter inline-4
Transmission: 3-speed automatic
Mileage: 43,914 mi
Price: $6,500 Buy It Now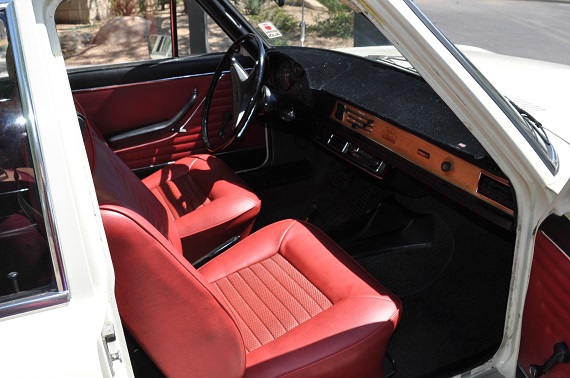 The impact of the Audi 100 was revolutionary, embodying what was to become a new innovative spirit for the Audi brand we know and see today.

This specific car was a showroom car for Audi of Henderson, NV (see first and last pictures). Sold with the car are three genuine Audi press releases dated October 29th, 1971.

The exterior is the original 1972 paint that came with the car and remains in great condition. As you can see from the pictures the interior looks great too.

Please feel free to contact with more questions.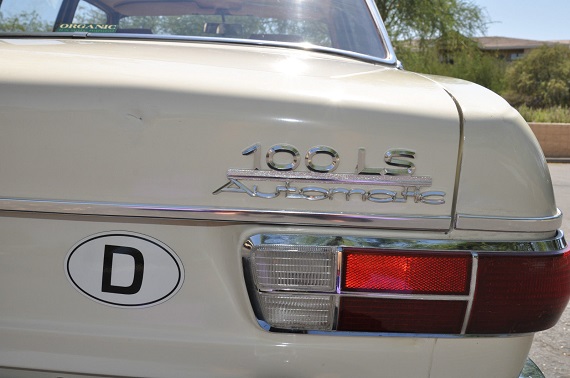 What happened? Well, the 100 was partly responsible for the reputation that Audi still has today. Innovations and a completely new model meant that it wasn't the most reliable German vehicle ever produced; in fact, many from the 1970s that had one of these cars have stories associated with it breaking down. The wiring failed. The inboard brakes failed. The car rusted. It caught on fire. Dealers didn't have parts. Dealers didn't know how to fix them. The headgaskets blew. They wouldn't start. They wouldn't keep running after they started. The car got atrocious mileage. But remember, most of these stories were from a time when these cars were primary transportation. Are you going to buy a 1972 anything to be your primary transportation? Not likely. What these cars did have was character; they're a lovely design, and the white over red interior is an excellent underscore of how they could truly be an attractive sedan. No, they're not fast, nor particularly reliable. In an effort to forget they were made, Audi doesn't even really acknowledge them so you'll be searching for used parts or brushing up on German to order new ones from the Fatherland. But look at the brightside – if you're still reading this, you think there is some redeeming value in the 100LS, and that's exactly the point – at $6,500, this car isn't perfect – but it's very affordable classic German character on wheels.
-Carter