Warning!
This post is in our archives. Links in this post may have been updated to point to similar cars available to bid on eBay.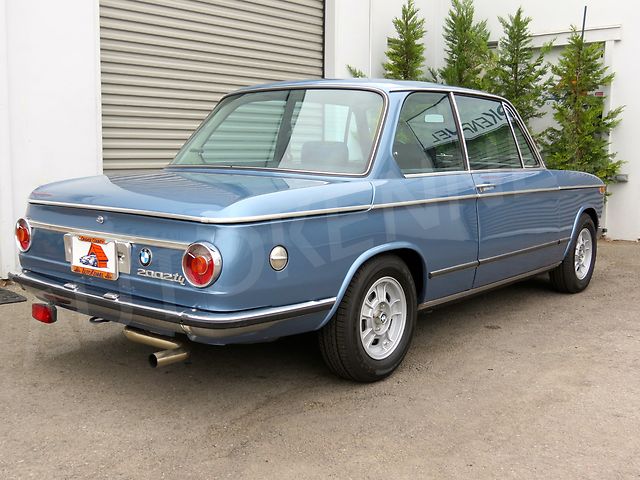 I'm not sure if you could consider a 2002tii "a bargain" as the seller did in his ad, or why you would compare it to a vintage Porsche. These are two vastly different kinds of cars. With the ever increasing cost of E30 M3s, will the level of entry for the compact sports model that started it all for BMW will become a tad cheaper? Probably not by much, but it's nice to dream. This 1972 tii for sale in California is a two owner vehicle that has been thoroughly refurbished.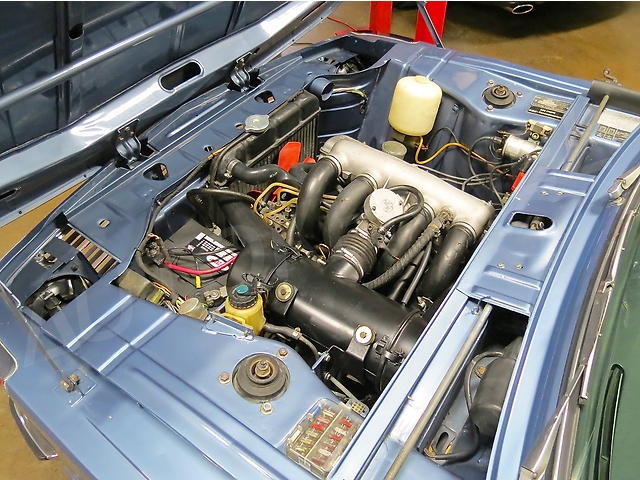 Year: 1972
Model: 2002tii
Engine: 2.0 liter inline-4
Transmission: 4-speed manual
Mileage: 129,300 mi
Price: $34,990 Buy It Now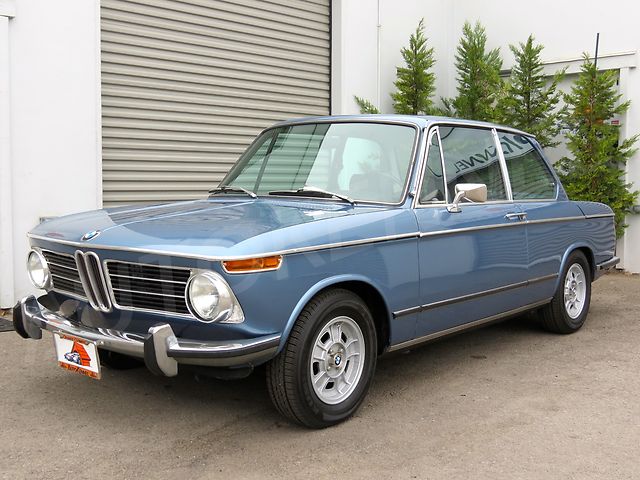 1972 BMW 2002tii Coupe
Stock #0476

VIN # 2762020
129,300 Miles

Less than 500 on Engine Rebuild and Cosmetic Restoration
Baikal Metallic Blue (paint code 042) on Black Leatherette
4-Speed Manual Transmission

Clean and Clear California Title
2-Owner California Car
Numbers Matching

You can't really call yourself a car guy or gal until you've owned a BMW 2002. These Bavarian bargains are one of the last true vintage sport car values left. Porsche 911 and 356 prices have skyrocketed. Even good Alfas are hard to find and growing in value. What makes 2002s so desirable is that they are affordable to own, a blast to drive, and very reliable…the perfect vintage touring/rallying car. The 1972 2002tii is regarded by collectors as the most desirable and the "one to have."

This BMW was manufactured on June 14th, 1972 and delivered on June 21st, 1972 to BMW importer Hoffman Motors Corp. The original owner was a bit of an eccentric who purchased new cars in pairs (most likely one for him and one for his wife). He purchased this car and its sister car…a Verona red 1972 tii new from a local dealer here in Los Angeles. In the early 80's, the original owner found they were using both cars less and less so they put their cars in their storage facility in the Los Angeles Valley area. The cars stayed in dry storage for the next two decades. Around 8-years ago, the owner lost his storage facility and took both cars out and brought them to his home. Since his health was failing, he sold both cars to the current owner. The cars were dry and very complete. The paint and interior was shot from the heat and the motors didn't run.

So, the current owner sold the Verona Tii to a close friend and kept the Baikal Tii for himself. With the help of a mechanic friend, he got the car running but it didn't run very well so he just stored the car until he had the time to start restoring it. Finally, a couple of years ago, the current owner began to revive this BMW. He started by having his paint guy strip the car down to the bare metal. The person doing the work was amazed at how dry and straight the car was. There was zero filler used when restoring the car. The shop said it was one of the best-untouched vintage BMW bodies that they had ever seen. The car was carefully repainted its original Baikal Metallic blue color

Next, a reputable SoCal BMW mechanic rebuilt the motor (less than 500 miles ago). The cost was nearly $10k. The top and bottom of the engine were rebuilt. The block was pristine and the crank was polished. The engine was restored to stock using as many NOS BMW parts as possible. Even the pistons were NOS BMW pistons still in their original blue and white boxes. The flywheel and clutch were also replaced. The original 4-speed transmission was checked and found to be in great condition. The radiator was upgraded using an Ireland Engineering model.

At the same time, the interior began its restoration. The front and rear seats were redone with the correct vinyl. The dash was replaced with a rare NOS early dash. The original carpet was too worn out so they replaced it with an OEM style carpet. The center console was replaced with a new BMW factory part. The Tii wheels are the correct wheels from the early 70's (not reproduction wheels). The current owner is a big BMW enthusiast in the Southern California area. For years, he had been stock piling rare NOS (New Old Stock) BMW parts. Nearly every part replaced on this Tii got rare NOS parts.

The end result is exceptional. I would classify this BMW as a very nice high-level and complete driver. It is sorted and ready to enjoy. It's getting harder and harder to find examples with original rust free bodies with fresh mechanicals and all NOS original parts. If you have any questions, please do not hesitate to contact Paul at 714-335-4911 or paul@autokennel.com

For tons of pictures, either cut and paste the following URL into your browser, or click here: www.AutoKennel.com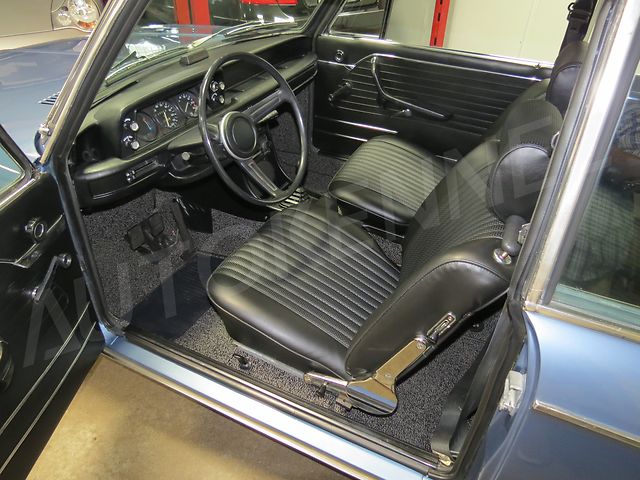 I've always been a fan of Fjord Blue on 2002s of all kinds and this particular hue, Baikal Blue, is remarkably similar. The mag wheels on this car are my favorite of all the 2002 style wheels, as they resemble the Cromodora wheels found on Italian cars of this era, such as the Fiat Dino. The asking price for this tii is right up there with the best of them, as you can still find clean, original examples for sale in the mid $20,000 range. So for this to get all the money, it had better be good. If it's as good as it appears in the photos, the seller shouldn't have a problem getting close to the asking price.
-Paul