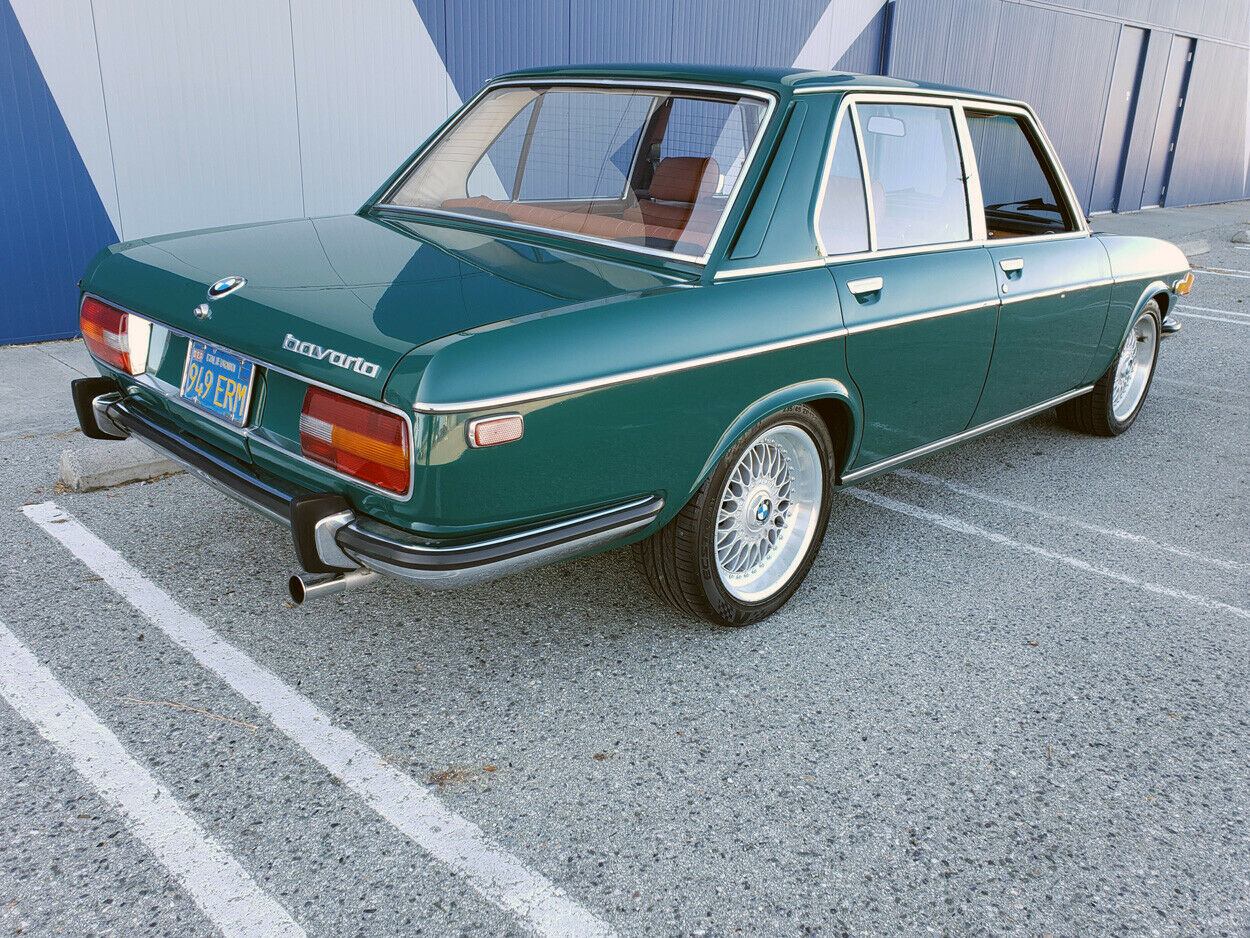 I have a soft spot for the Bavaria. Itís not because itís the best looking BMW from the 1970s, nor the fastest. Itís not the most collectable, either Ė but as a result, the Bavaria might just be the rarest of the 1970s BMWs. To me, I can appreciate this coming from a background of loving Audis Ė most of which are quite rare today. The look of the Bavaria is even very similar to the Audi 100, and like the 100 very few examples are left kicking around. Also like the Audi 100, people will always be glad to see it, and Iím sure many have stories involving Bavarias. As with the old Audis, itíll be a mix of people who smile and immediately start to tell you their wonderful BMW story and the balance of the masses who simply ask ďWhat is that?Ē But the Bavaria was nonetheless an important move for BMW, taking on the larger executive market with an upscale big-body 4-door and that famous M30 power: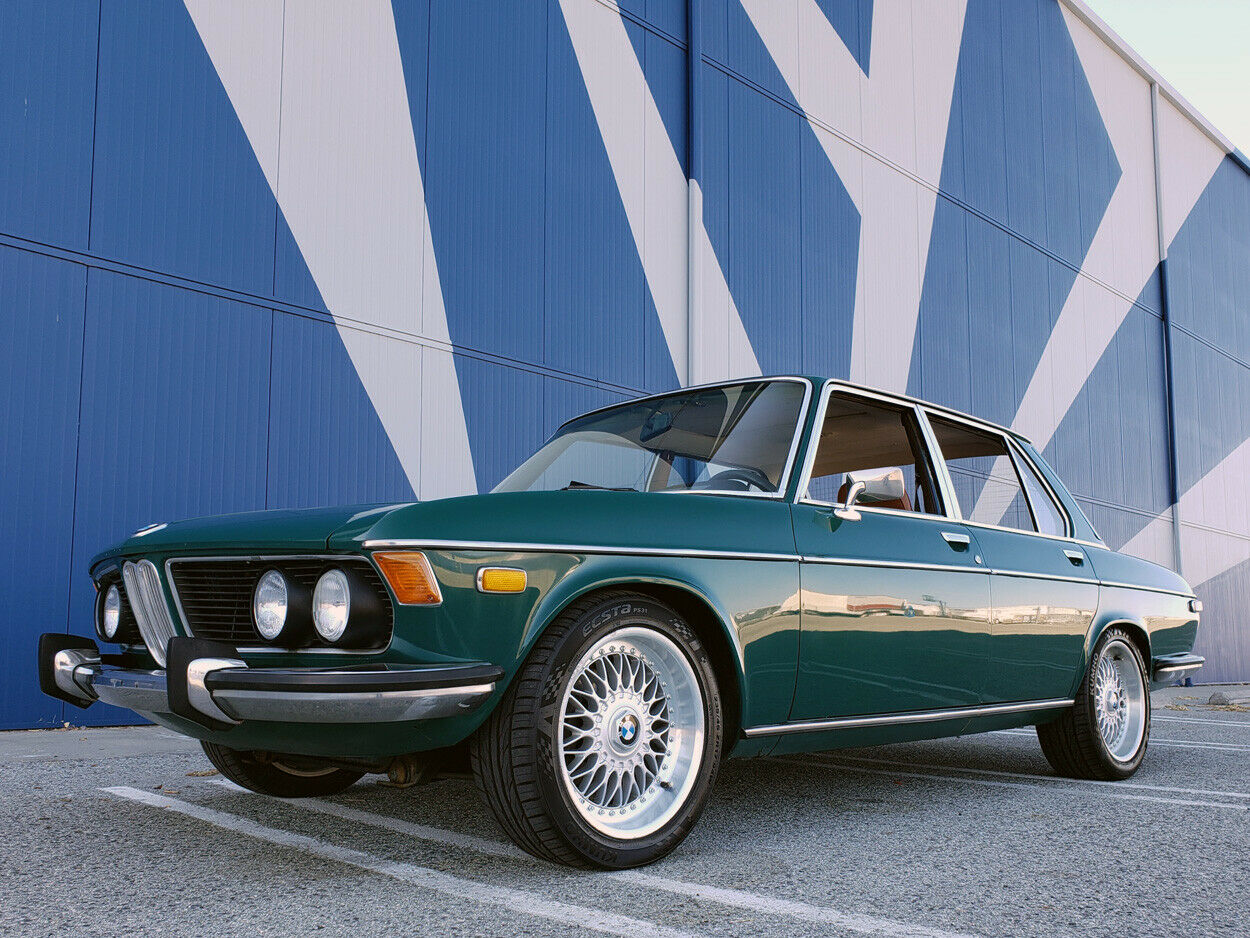 Year: 1972
Model: Bavaria
VIN: Not Correctly Listed
Engine: 3.0 liter inline-6
Transmission: 5-speed manual
Mileage: 72,079 mi (TMU)
Location: Redwood City, California
Price: Reserve Auction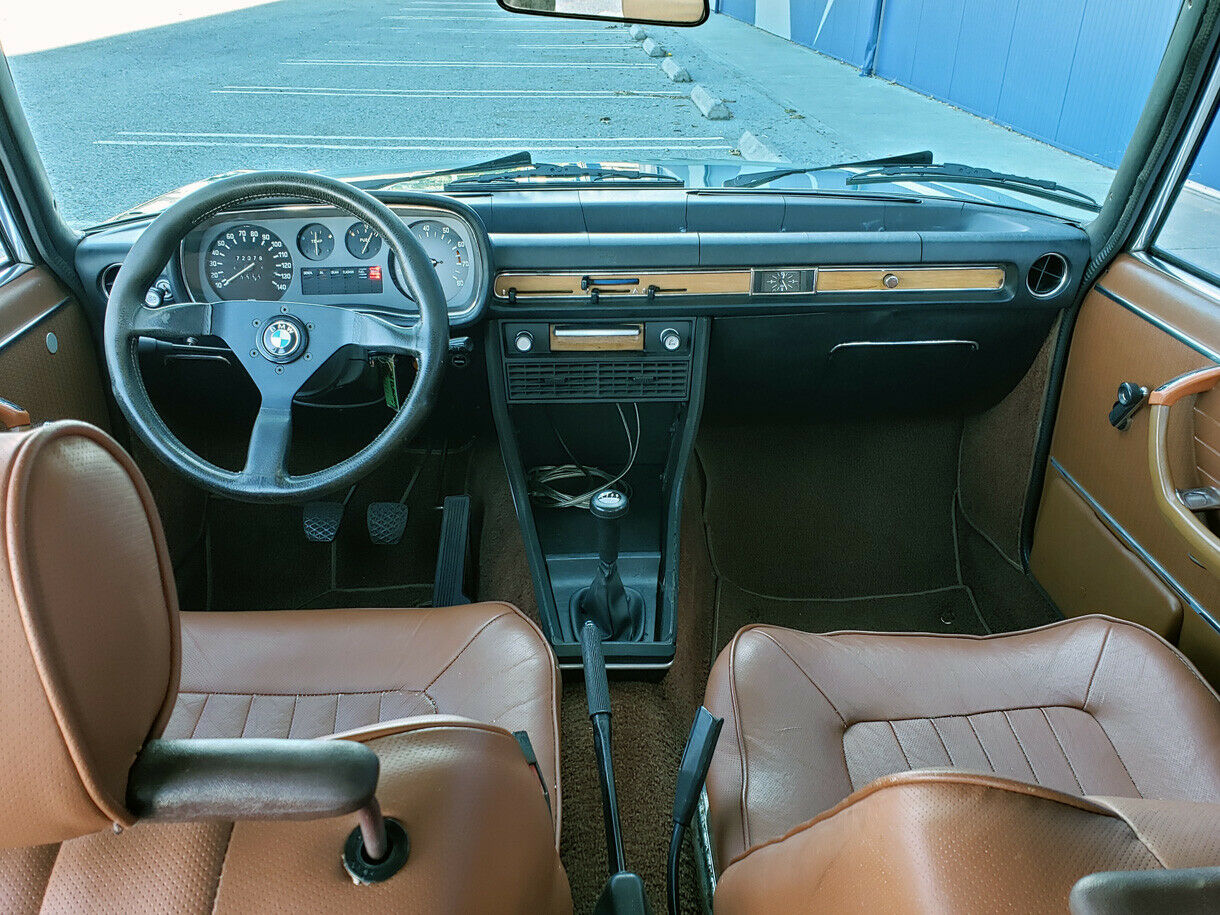 THE OVERVIEW
Offered for an appreciating new owner is this rare classic 1972 BMW Bavaria E3 sedan!
Finished in 'ÄúAgave'ÄĚ green over saddle tan leather hides, this 47 year-old ORIGINAL BLUE CALIFORNIA LICENSE PLATE specimen shows just over 72,000 miles on it'Äôs currently NON-working five-digit odometer so, typical of these older classics, I cannot verify the actual miles. This E3-chassis sedan, the four-door saloon version of the much more expensive E39 3.0CS coupe, sports a very good running 180 horsepower 3.0 liter inline six cylinder engine [recently rebuilt with newer head] with dual Weber carbs mated to an upgraded 5 speed Getrag transmission with stopping power provided by four-wheel disc brakes. This radio delete example [though presently wired with speakers in place] features the factory electric sunroof, roll-up manual windows, leather upholstery, sport steering wheel, upgraded 17'Ä≥ BMW style 5 wheels with great rubber , near-flawless replacement dash, a box full of extra parts and more! This 1972 Bavaria is being sold with clear and clean California title and, being the only one currently listed here on Ebay, this is a great find for the Bimmerphile or classic car collector! AND'Ķ..as shown in the teaser photo, I ALSO have a second 1972 silver on navy blue 4 speed Bavaria! Package deal on the pair!

THE BODY AND TRIM
This exterior of this 1972 Bavaria is in very good dry, clean 99.9% rust-free condition overall with a deep lustrous overall shine to the original Agave green repaint. There is one small corrosion bubble at the bottom corner of the driver door, an open antenna hole on the left fender top along with various minor nicks, scratches, worn areas and other cosmetic blemishes on this beautiful E3 sedan!

THE INTERIOR
As I hope is articulated in the photos, the interior of this 1972 Bimmer is in good to very good condition overall with working speedometer, horn, lights, blinkers and interior dome light. Imperfections inside the car include inoperative odometer, jammed sunroof [motor works but needs a new gear], a few heat cracks on the dash, some light cracking on the leather along with general wear and tear. The original trunk liner material and factory tool kit are not present. Overall this is one quite nice, open and airy classic cockpit!

THE DRIVING EXPERIENCE
This classic E3 sedan starts easily with very strong running recently rebuilt engine, solid shifting 5 speed transmission, excellent straight and true braking and quite tight and still supple suspension and responsive steering. The rear carb sputters a bit qnd a rebuild is recommended to bring it closer to driving perfection. It is a definite flashback experience driving this rare cool classic on the open road! Check out the TWO test drive videos here: https://youtu.be/sS-_8K-35iE and https://youtu.be/uWOC_B4PjcY

THE DETAILS AND $$$$
1. This 1972 BMW is being sold with clear and clean California title and is smog-exempt here in California due to the year [pre-1976]. It will be sold 'ÄúAS IS'ÄĚ 'ÄúWHERE IS'ÄĚ with no written or verbal warranties expressed or implied. I invite and very much welcome prospective buyer to come see, feel, drive and inspect in person.
**There will be no post-sale inspections to determine whether you actually want to purchase this car. So, PLEASE bid thoughtfully!**
2. Zero feedback bidders please contact me prior to bidding or bids will be cancelled immediately. This car is also being advertised in other venues and I reserve the right to end auction at any time at my discretion.
3. I will assist with shipping arrangements [buyer pays costs]. I recommend Chris at Kelly's Auto Transport at 951-845-6224 |
4. Winning bidder please call 650-350-8828 and/or email me thru ebay within 24 hours of auction close
5. A $500 non-refundable down payment via Paypal w/in 2 days of auction close.
6. Balance of purchase due via CASH in person, bank wire transfer or certified funds within 5 days of auction close thank you.

PLEASE DO NOT HESITATE TO PHONE ME, EVAN AT 650-350-8828 FOR ADDITIONAL PHOTOS OR TO SCHEDULE IN-PERSON VIEWINGS AND/OR MECHANICAL INSPECTIONS.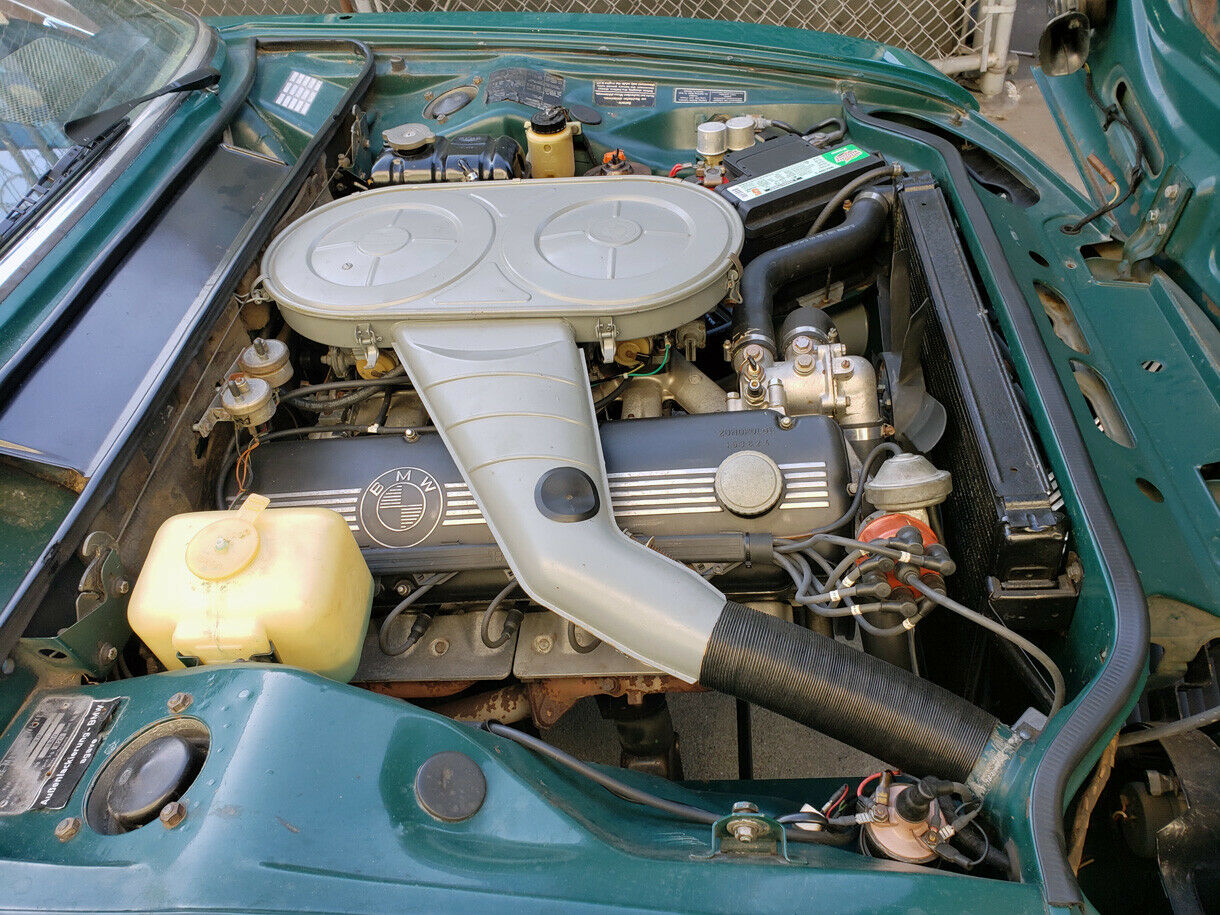 Some dealers are pretty funny. There'Äôs clever wording to several items which, if taken strictly at their word, would easily mislead an unwitting buyer. If the odometer doesn'Äôt function, you should probably lead with that. If the car is a 'Äėradio delete'Äô model, why does it have speakers? If the paint is original, why is it repainted? If the car is 'Äė99.9%'Äô rust free, why is there rust shown in several shots? If you want to pick nits, there are several to dissuade you from buying this car. But if you'Äôre not a perfectionist, and if you love the look of the classic 3.0S, there'Äôs a lot to like. The Agave Green over saddle leather is a really pretty color combination. This car comes from the 7/71-7/73 production series, meaning its undisclosed chassis number should fall in the 3100001 'Äď 3135384 range. The 3.0S from this period originally ran 180 horsepower through two Zenith 35/40 carbs and a 4-speed manual. This seller claims a 5-speed, which is most likely a swap, and Weber carbs. Personally, while they draw a lot of attention the Style 5s are just too new and too big a look for this car. Period Chromadoras, BBS Mahles or even some early Alpina turbines would really make this car sit right. But attention is what this car has gotten so far, and it sits at over $9,000 with a few days to go. That'Äôs far over where most E3s hit in the market place yet the reserve is still on. It'Äôll be interesting to see if this one clears reserve.
-Carter