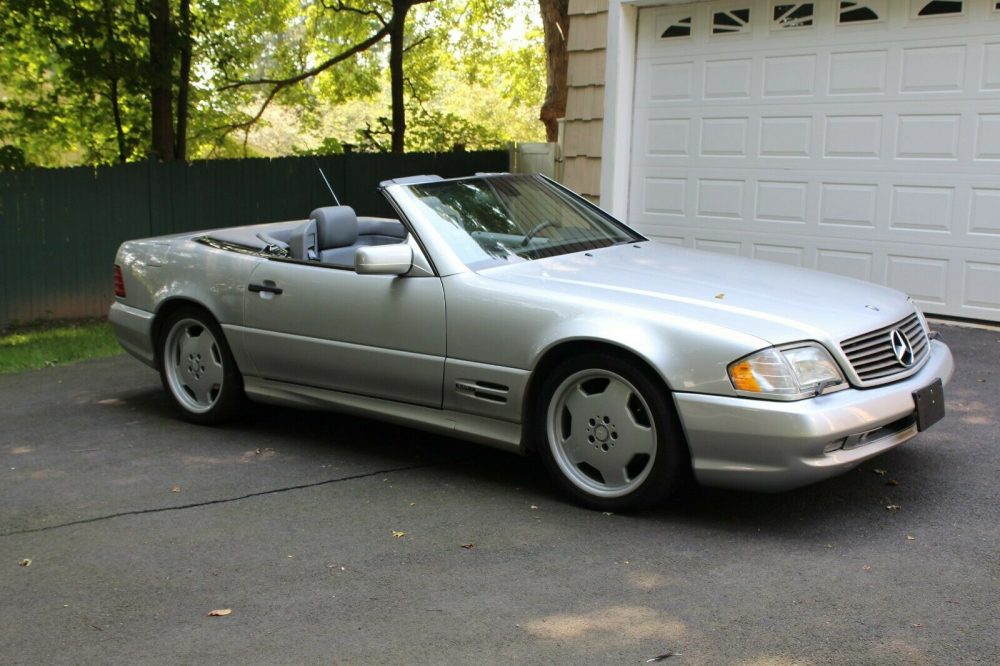 All of a sudden we are in the middle of October and soon little Spider-Mans with coats on will be banging on your door wondering where the free candy is at. That means convertible season is all but over for most of America. That is, like my father used to yell at me for, unless you are one of those crazy people who puts the top down and blasts the heat which in turn is like trying to heat the whole neighborhood. The other scenario is of course if you live somewhere that doesn't get snow then go ahead and enjoy your top down weather until the turkey is in the oven. That brings me to today's car, a 1998 Mercedes-Benz SL320.
The SL320 and the pre-facelift 300SL have always stood deep in the shadow of big brothers V8 and V12 R129s and rightfully so. They are were just powerful enough that the car wasn't a total dog, and usually they were low on standard features. Mercedes figured this out after eight long years with the inline-six SL and finally killed it off in the US after the 1998 model year. This leaves this example in Greenwich, Connecticut, a place where a four garage costs nearly $600,000, in rare company. The even better part about this car is that it had a pile of repairs and maintenance just competed. The thing is, is the price worthy of the little brother SL?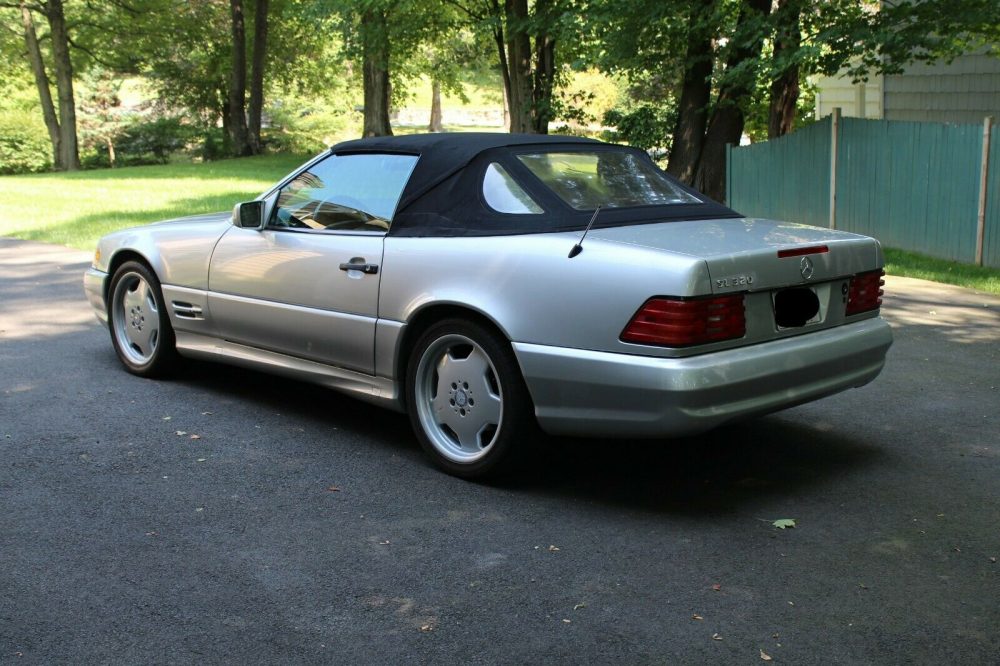 Year: 1998
Model: SL320
VIN: WDBFA63FXVF153417
Engine: 3.2 liter inline-6
Transmission: 5-speed automatic
Mileage: 136,551 mi
Location: Greenwich, Connecticut
Price: $10,500 Buy It Now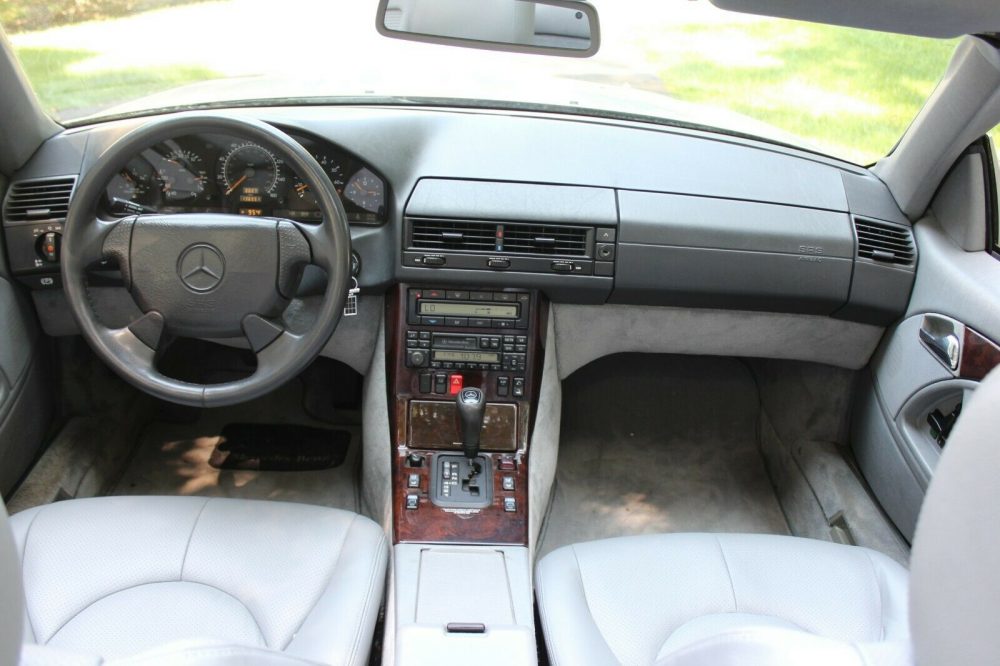 1998 Mercedes-Benz SL320 Convertible with Factory AMG Styling Package

VIN: WDBFA63FXVF153417

Silver Exterior, Grey Leather Interior, and Black Convertible Top

*** Please contact me if you have any questions***

Up for sale is my 1998 Mercedes Benz SL320 Convertible. This Mercedes came from the factory with the AMG Styling Package!

It runs and drives great! No leaks or anything like that. I had a lot of work completed on the car; list of the recent work is below. Steering is tight, transmission shifts smooth and A/C Blows cold! I do still use it from time to time, so the mileage might increase.

The interior is in great shape! I had both of the both seats restored with new grey leather. Everything on the inside works, as it should.

Convertible top is in good condition, no rips or tears and it moves up and down smoothly!

Title in hand!

Work / New Parts Installed:
– Oil Change and filter
– New brake lines and fluid
– New brake pad and rotors
– New Intake Filter
– New Cabin Filter
– New Wiper blade
– New Pulley, tensioner, and belt
– New spark plugs
– New Wires
– x2 New front struts
– Restored the Front Bumper
– Restored leather seats
– Restored the factory AMG wheels.
– New antenna mast

*** Please contact me if you have any questions***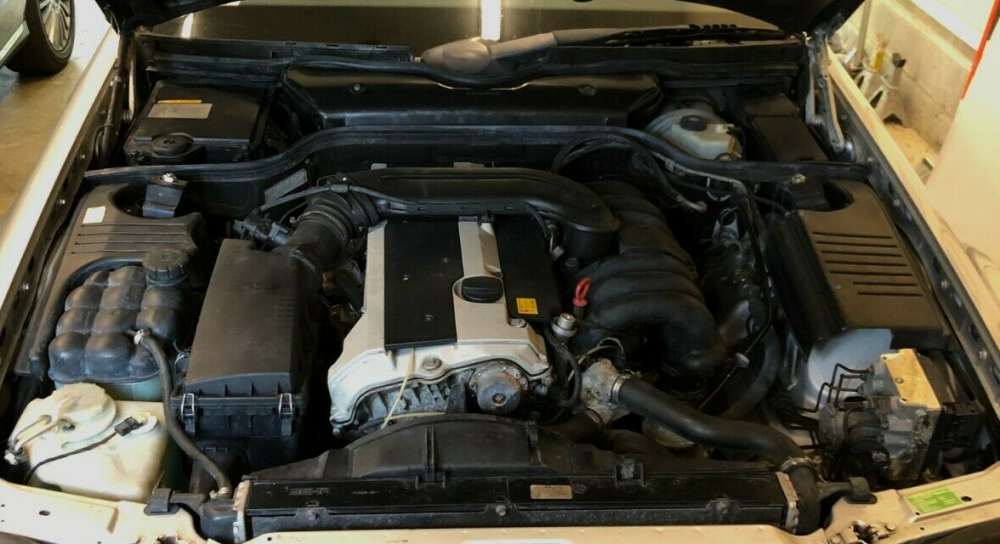 The really nice bonus for this car is that it is optioned with the AMG styling package which gives you the more aggressive bumpers, side skirts, and 18″ Monoblocks. It ends up being a lot of bark without a lot of bite, but I suppose if it looks good, just go with it. Another nice plus for this car is the seller did a laundry list of maintenance and cosmetic things including recovering the seats. Doing that is no cheap process, so if someone is willing to go that for on a car at this price level, they must really love it. These M104 cars are fairly DIY friendly, but that also means sometimes the work is never ending. Just looking at the parts list, there is probably north of $1,000 alone just in things that are consumables.
The asking price for this car is $10,500, which seems on the surface to be slightly high. That kind of money gives you a pick of a lot of SL500s and even some well-used SL600s, but they will probably need that same laundry list of things if you buy them. If someone told me they bought they car for $10,000, I wouldn't say they got taken, but it certainly is a lot for a SL320 in today's market. If you plan on keeping it for five years, sure, money well spent. If you bought this car and are only going to keep it 18 months, maybe not the best purchase. At the end of the day, this car will certainly fulfill the role of a convertible cruiser or GT car that won't break the bank. Isn't that all you can really ask for?
– Andrew