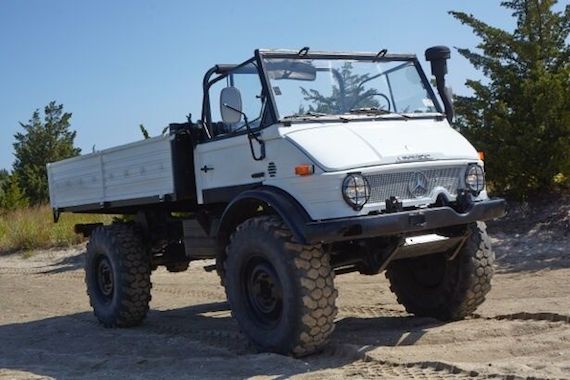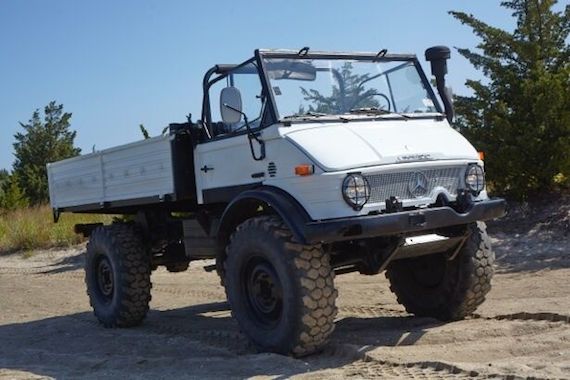 This is a refreshingly not-drab green Unimog, a long-wheelbase 416 model looking awesome in white on black with a convertible top. The paint makes it look significantly more modern than a lot of the Mogs we see, even though they were exactly the same for 25 years and look similar still. The aesthetics make me want it, but the auction starting significantly higher than similar models we've seen makes me want to stay away.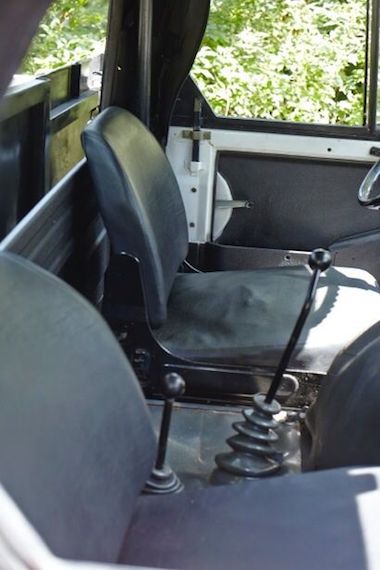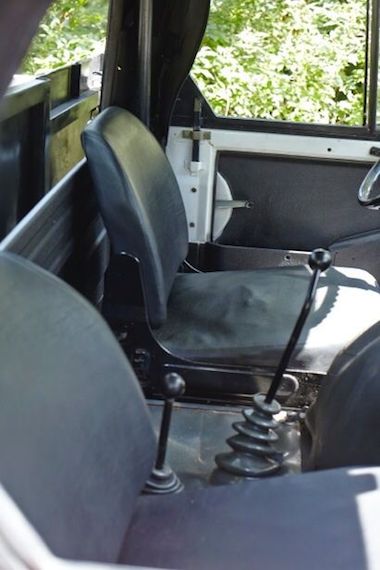 Year: 1974
Model: Unimog 416
Engine: 4.6 liter diesel inline-6
Transmission: 4-speed manual
Mileage: 48,104 mi
Price: Reserve auction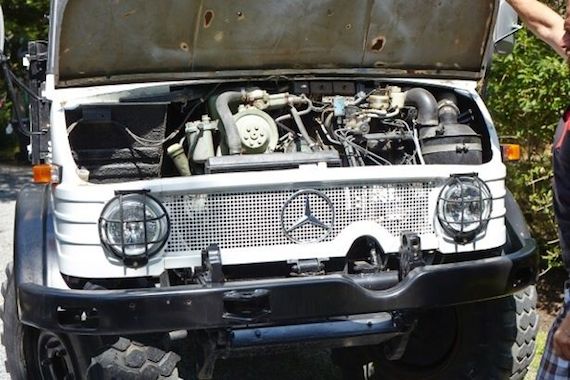 Six cylinder diesel motor. Four wheel drive on the fly: 2WD, 4WD and 4WD w/ lock differential

Gear shifts: Forward and Reverse, Low and High, and 1st, 2nd, 3rd and 4th.

Convertible roof

Flat bed with removable rear and side panels

German and English Instruction Manual

A very clean car with sublime off road characteristics. Own a piece of history.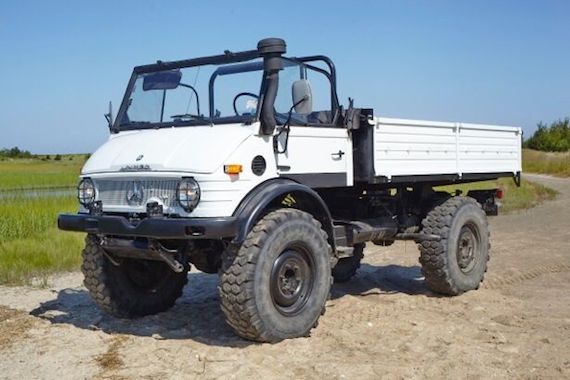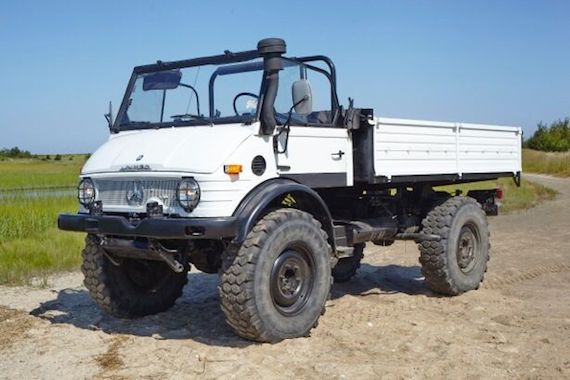 It's overpriced, and overpriced with a lame description is one of my least favorite combinations. It does make me think that when I buy a Unimog (regardless of whether the purchase is dreamt or real), it may well be white. But I could buy and repaint a sweet Mog on my own for thousands less. I'm not surprised the auction is not getting many bites, nor will I be surprised when it's relisted with a (slightly) lower starting point and reserve, and then again until the seller reaches the market's realistic price point.
-NR