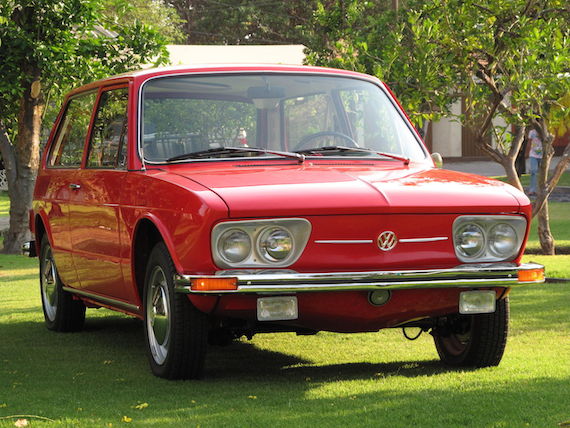 The two-door estate, or shooting brake, as it is sometimes referred to, is a bit of a dying breed in the automotive realm. MINI revived the concept a bit with the Clubman based on their second generation platform. Technically, this was a five-door vehicle, but it was essentially a two-door vehicle with a third door for rear egress and two dutch doors for the tailgate. Volkswagen has dabbled in this breed as well, most recently with the Fox, a variant of the Brazilian market Gol brought to the US in the late 1980s. It wasn't a huge seller, being pulled from the market after a few short years and two years before the Fox disappeared altogether. You could almost consider the car you see here, the Brasilia, as that car's ancestor.
The Brasilia was developed by Volkswagen do Brasil as a larger, more luxurious alternative to the Beetle, with some being built in Mexico, like the car we see here for sale in the state of Jalisco in Mexico. This car was never sold new in the United States, but a few have appeared in enthusiast circles north of the Mexican border, serving as a curious and slightly more up to date version of the Type 3 Squareback.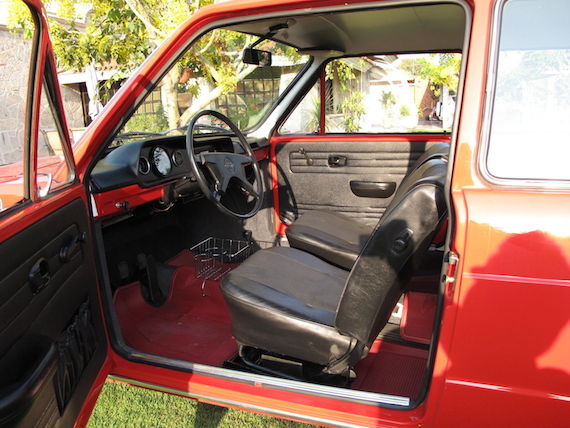 Year: 1974
Model: Brasilia
Engine: 1.6 liter flat-4
Transmission: 4-speed manual
Mileage: 57,787 mi
Price: $23,000 Buy It Now
The Volkswagen Brasilia was a car produced between 1973 and 1982 by Volkswagen do Brasil. It was designed to combine the robustness of the Volkswagen sedan, a car that was already consecrated, with the comfort of a modern car with more interior space. This name is a tribute to the then modern city, Brasilia, the Brazilian capital which had been founded 13 years earlier.

Its internal nomenclature is called Type 321. His body type is under discussion because of its appearance mini-van so it is popularly known as Brasilia, instead of the Brasilia.

Mexico was the only country apart from Brazil where it was assembled. In 1974, Volkswagen of Mexico presents mexicano.1 Brasilia market was only available in 3-door version in the period between 1974 and 1982

VEHICLE INFORMATION.

*1974 Volkswagen Brasilia.
*Original Owner only
*Made in Mexico.
*First model manufactured in Mexico.
*90,000 original kms.
*All parts intact, no parts missing, all parts are original.
*Runs and Drives beautifully.
*Owner's Manual and record maintenance services volkswagen dealer.
*1600 cc air-cooled engine 100% original and transmission.
"THIS CAR IS COMPLETE AND WILL NOT DISAPPOINT YOU."

If you want to get a vehicle volkswagen difficult to find in an exceptional state this is a good choice. Suitable for lovers of classic cars volkswagen.

jlmb_16@hotmail.com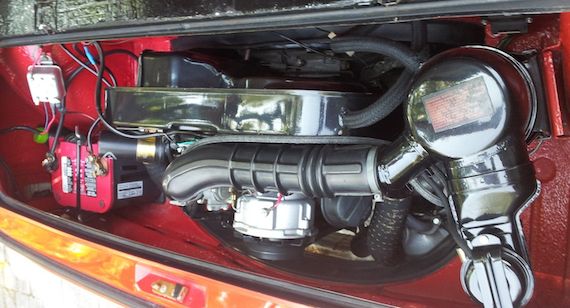 This has to be one of the best Brasilias I've come across, and we don't see many pass through here at GCFSB. Given the vehicle is in Mexico and well over 25 years old, this will mitigate any hassles with importation and registration. It's never an easy task to place a value on a vehicle that wasn't originally sold in a particular market, as few come up for sale and there is little to base a comparison on. The price on this example seems strong, but given what we've seen some other rare Volkswagens fetch, it's not too far off the mark. A Type 3 Notchback we featured earlier in the year almost fetched $20,000. I never gave the Brasilia much thought, even though I saw a few at Volkswagen shows during my formative years. Seeing this red stunner, with its vintage roof rack, sit amongst all those new Volkswagens in a modern showroom has sparked a whole new fascination with this model for me.
-Paul